Former North Dakota, Michigan conference minister passes at 81
A former conference minister of the United Church of Christ is being remembered for his five decades of service within the denomination. The Rev. Marwood E. Rettig passed away on July 18 after a lengthy illness. He was 81.
Retting was called to conference ministry by the former North Dakota Conference (now the Northern Plains Conference) and the Michigan Conference.
"I remember Marwood Rettig as a faithful pastor of congregations in Wisconsin, where he had deep roots, and also from his service in the former North Dakota Conference and later in the Michigan Conference," said the Rev. Frederick Trost, a UCC minister in Wisconsin. "He cared deeply about the United Church of Christ; its public witness and its theological heritage. Perhaps this is because of seeds planted at Mission House College and Seminary, where he studied over a period of seven years."  
"Marwood was, as I remember, very loyal to and grateful for these teachers of his," Trost said, "and they had a strong impact on his life and ministry."
 
Fellow Wisconsin pastor the Rev. Martha Baumer knew Rettig from their time together at seminary. "Marwood was truly called to ministry in the UCC and served faithfully, including as pastor of my home church," she said. "It was a privilege to be in conference ministry together."
Born and raised on a farm in Ohio, Rettig would graduate from Lakeland College in 1957 and from Mission House Theological Seminary in 1960. He earned a Doctor of the Science of Theology degree from San Francisco Theological Seminary in 1992.
During his 52-year ministry, Rettig served churches in Ohio and Indiana before he became the pastor at Immanuel United Church of Christ in West Bend, Wis. He traveled extensively to various mission settings throughout the denomination, including visits to Honduras, Turkey and South Africa. He started a medical mission program in Honduras and, while living in Wisconsin, wrote weekly editorials for a local newspaper and organized a volunteer probation officer program to serve at-risk youth. Later in his career, he wrote numerous religious plays.
Rettig is survived by his wife of 56 years, Maxine (McQuire), sons Phillip (Katherine) and Perry (Jeri-Mae Astolfi), and daughter Elizabeth (David) Konczal. He is also survived by nine grandchildren and two great-grandchildren, as well as his sister Marlene and brother Roland (Janice), and several nieces and nephews. He was preceded in death by his parents Perry and Alma Rettig, sister Fern Yaichner and brother Franklin.
Memorial contributions in Rettig's honor can be made to the American Heart Association.
---
Related News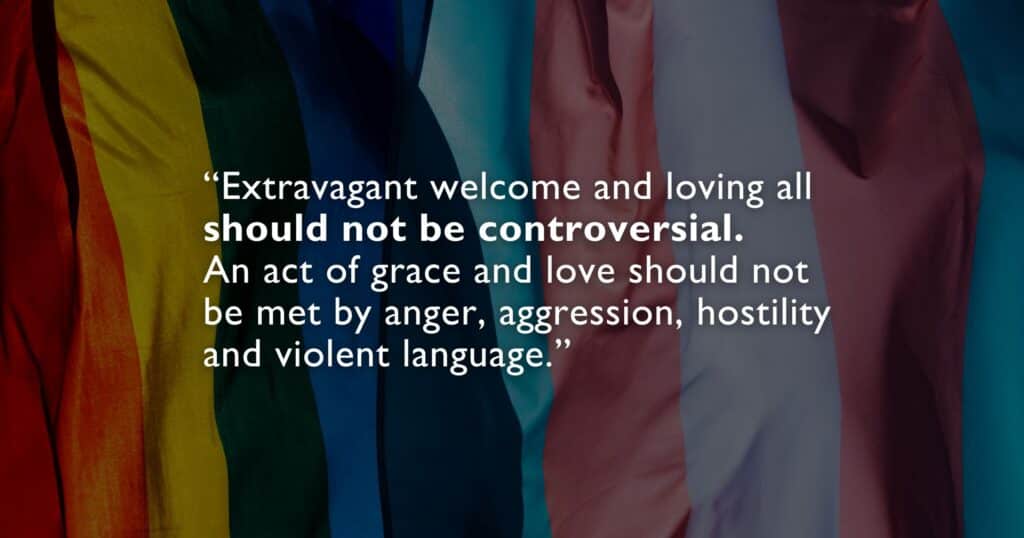 The United Church of Christ National Officers and the Conference Minister of the South Central...
Read More