UCC minister calls to end stigma on World AIDS Day
United Church of Christ minister the Rev. Yvette Flunder shared a powerful message at the White House on World AIDS Day. Flunder doesn't want humanity to stigmatize people with HIV/AIDS, nor does she want humanity to use religion to condemn or abandon those infected with the disease.
"We must learn and teach prevention," Flunder told the gathering. "When stigmatism ends, so will the epidemic."
Bishop Flunder, senior pastor of City of Refuge UCC, in San Francisco, was the keynote speaker during the White House's commemoration of the 26th World AIDS Day, on Monday, Dec. 1. See Flunder's full address here.
It was a day to discuss what has been done to fight the disease around the world, and also the work that remains ahead to eradicate the epidemic. World AIDS Day, observed each year since 1988, is a day set aside to build awareness and step-up the responses to the HIV/AIDS pandemic in both local communities and around the world.
"What is the real hindrance? After my nearly 30 years working in—and for people with—AIDS , I suggest it is and continues to be stigma," Flunder said. "As fearful as some are about the Ebola epidemic, Ebola does not have attached to it the stigma that the AIDS epidemic has attached to it."
To combat that, Flunder advocated for three literacies, or areas of awareness, related to the AIDS epidemic: sex literacy, theological literacy and justice literacy.
She called on those gathered, and those watching online, to help young people understand sexual literacy, and give them skills and knowledge about safe sex with honesty and without judgment. She asked people to harmonize their body and spirit, and to understand that a loving God created a loving body and loving spirit.
"AIDS is still viewed by some as God's given purge, to cleanse the community of an unwelcome population," Flunder said. "Homophobia still kills, not just in violence against same-gender loving people, but in inequitable and tardy response by religion and society to AIDS epidemic."
Flunder began her HIV/AIDS justice work when her former husband tested positive for the virus more than 20 year ago.  Overwhelmed by a feeling of hopelessness, she suddenly felt a call to educate people about the virus, leading her down the path to eventually provide housing and primary care for people in the U.S.  and in Mexico and calling for an end to the stigmatization of infected people—included members of the LGBT community.
"It's been suggested to me that I am a heretic [for teaching what I teach in opposition to the majority belief in religion]. I am a heretic. There's no question about it," said Flunder, as the room responded with applause. "The same was said of Jesus when he healed a man on the Sabbath… The only difference between a heretic and a prophet is time."
More facts, information and details on the UCC's work against AIDS is available online.
---
Related News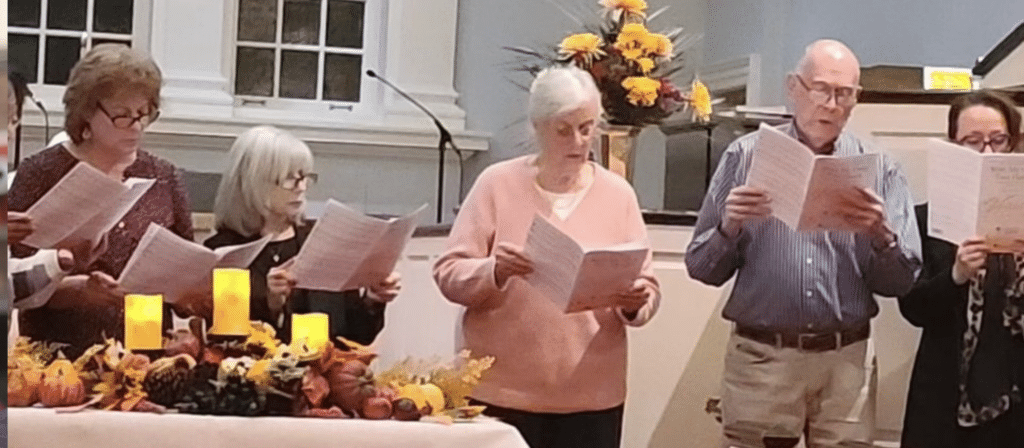 Many United Church of Christ congregations across the country participated in interfaith...
Read More