Florida Conference going green with new headquarters
The Florida Conference of the United Church of Christ is on a mission to turn a dilapidated old building into its new headquarters. But this is not a typical reconstruction project. The new home of the Florida Conference will be an environmentally-friendly, sustainably-minded, LEED-certified building that conference staff hopes will become a place of inspiration and learning for other eco-conscious UCC groups and congregations.
"By creating such a green, sustainable building, we hope to model creation justice for the church and for the local community," said the Rev. John Vertigan, conference minister. "We also hope to be a center for nonprofits that care about the environment and want to learn about best practices to transform their spaces, and to become a community learning center with projects to help not only our building be sustainable, but our campus and community as well."
With its current office building in Orlando under new ownership and rents about to rise, the Florida Conference was looking for a place to relocate. A UCC congregation that had to close its doors left the conference its 45-year-old facility as a legacy gift, so the relocation team began exploring the possibility of making this building the conference's new home. Extensive work is needed to make the structure inhabitable – a new roof, new heating and air conditioning units, new windows and doors, and new insulation. A team member suggested renovating the building in compliance with LEED (Leadership in Energy & Environmental Design) certification standards to make it a green and sustainable place for the conference staff and the community to enjoy.
"None of us had any idea what [LEED] even meant," said Bill Wealand, disaster ministry coordinator for the Florida Conference and chair of the building renovation team. "So there was an enormous education process to help all of us get up to speed."
The conference teamed up with an organization called All Elements Mechanical, which conducted a thorough building assessment to identify its current level of energy efficiency. The conference has since used that benchmark to determine what kind of changes will be made to increase efficiency and reduce operating costs in the long term. Each sustainable effort – from recycling building debris to installing solar panels – is worth a certain number of points towards one of four levels of LEED certification.
"At this point we have not yet determined which level will be feasible for us," Wealand said. "But we are most certainly excited about moving through this process."
The project will be done in three main phases. The first phase will address the most immediate maintenance issues to accommodate the needs of the conference staff. The roof will be replaced with a reflective material that offers more insulation, reduces the building's interior temperature, and is resistant to possible storm and wind damage. The heating and air conditioning units will be replaced with smart systems that use 75 percent less energy than the current systems. Windows and doors will be replaced with efficient styles, and interior insulation will be updated. Wealand said the goal is to have phase one completed and the staff moved into the building by January 2016.
Phase two will include an overhaul of the landscaping, which will be suitable to Florida's climate, the development of community and edible gardens, and significant modifications to the restrooms and conference rooms. Phase three will focus primarily on solar panel installation – the conference hopes to eventually produce enough solar energy to be entirely self-sufficient. The renovation begins this month, and Wealand said they hope to have all three phases completed by the end of 2017.
"It's a pretty energetic goal," Wealand said. "But that is what we are striving for."
While the building will serve primarily as the conference's main offices, Wealand says it is intended to be an open and inviting place for all. In partnership with All Elements Mechanical and the University of Southern Florida, the conference plans to host workshops and seminars about LEED certification, green building, and energy efficiency that align with the UCC's stance as an eco-justice church.
"We want this to be a place where congregations can learn what they can realistically take back to their local churches to make their buildings more consistent with what we in the UCC claim we believe," Wealand said. "We want to accommodate the learning, educational and community programs that we hope will become a significant part of the life of the Florida Conference."
Adds Vertigan, "We are going to create an eco-friendly work environment that serves our needs and the needs of the community for decades to come."
---
Related News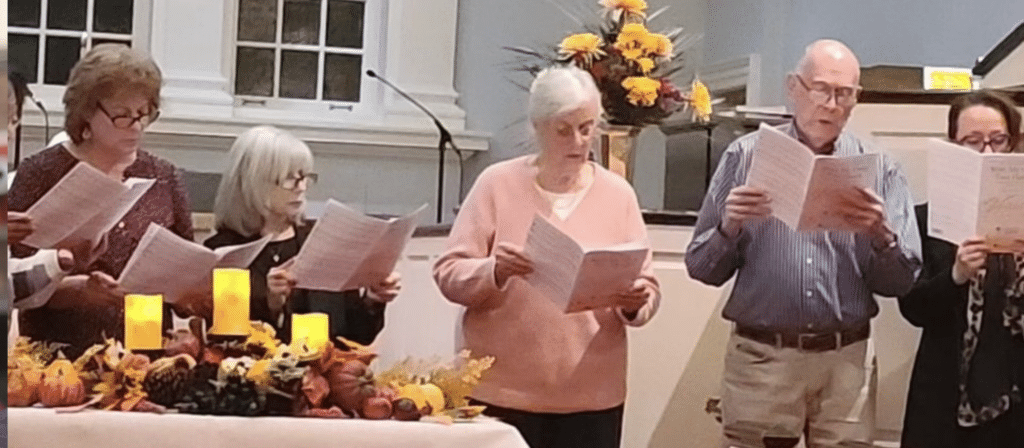 Many United Church of Christ congregations across the country participated in interfaith...
Read More