Florida church's free parking for beachgoers is now a federal religious freedom case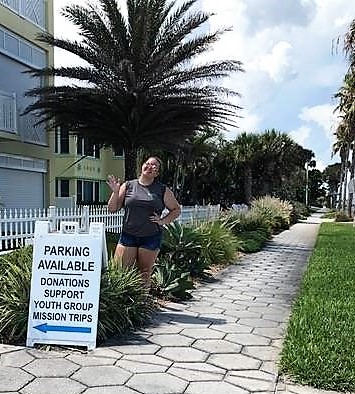 If people park at your church to walk to a nearby beach, can you invite them to donate toward your youth group's mission trip?
A federal lawsuit seeks to answer that and other legal questions for Pass-A-Grille Beach Community Church, United Church of Christ, St. Pete Beach, Fla.
Situated one city block from a popular beach, the church has been letting the public park for free in its lot for years. Sometimes church teenagers are there to hand out informational fliers and invite donations.
In recent years, the City of St. Pete Beach has objected to those practices, saying they violate a zoning code. This summer the city ordered the church to stop letting beachgoers park there. On Nov. 4, a federal judge heard the church's request for an injunction to lift that ban for now; a ruling is pending.
But there's more to come in this case in the Tampa Division of U.S. District Court for the Middle District of Florida. The church has requested a jury trial, saying inviting motorists onto its property and interacting with them are matters of religious freedom and part of its public mission.
Long history of welcoming the public
Pass-A-Grille Beach UCC has offered free parking for beachgoers and for various public events since 1957. Since 2016 it has collected voluntary donations. On selected days, young church members are on hand to welcome motorists, give out literature describing their mission trips and accept contributions in person, said Jeanne Haemmelmann, the church's associate minister for youth and young adults.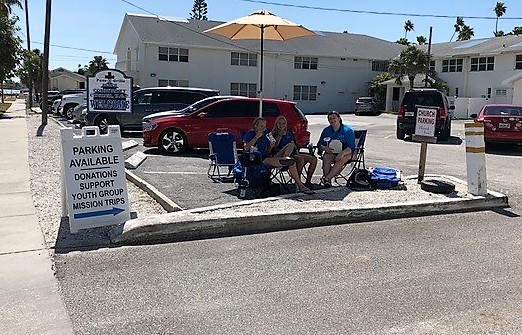 The church's senior-high group has about 50 participants, she said, and some need scholarships for the group's annual mission trips.
"Each youth who works the parking lot 'earns' $15 an hour, which is actually a credit to their mission trip account," Haemmelmann said. "Each youth is responsible for raising most of the money for these trips, so this is one way that we ensure that every youth who wants to go on a trip is able to do so."
Besides funding scholarships, the donations are used to buy building supplies for work done on the trips. The next one – COVID-19 pandemic permitting – will be to an American Indian reservation in South Dakota.
"We only have youth out there during peak season and holiday weekends," she said. "We have raised anywhere between $16,000 and $24,000 a year."
Stationed at the parking lot entrance and wearing shirts identifying themselves as church members, the young people greet motorists in a low-pressure, friendly way, Haemmelmann said. "They say that the parking is donation-based and if you would like to make a donation, it goes to support our mission trips. If people ask what the cost is, they are told there is no cost.
"Often people say they have no money and of course the same answer is given. No money needed. We are just happy to have people be able to use the lot."
Recent history of tension
The city first cited Pass-A-Grille Beach UCC with a zoning violation in the summer of 2016, alleging it was violating neighborhood rules by operating a commercial parking lot. A city magistrate heard the case and concluded that, while "paid parking" would be illegal, "soliciting donations and evangelizing to those who parked in the lot was not a violation," the church noted in this year's suit.
The city again brought the church before the magistrate in the fall of 2016 on the grounds that the youth had used a sign that said "fundraiser" and that this amounted to paid parking. The magistrate told them to stop using that sign but said free parking could continue and the church could still accept donations.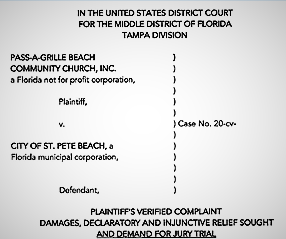 But objections from the city and some of the church's neighbors continued, leading to the current case. In July 2020, St. Pete Beach again told the church to cease, this time citing another code: "Off-street parking spaces shall be reserved for the exclusive use of residents, customers, patrons or employees of the principal use of the property they are designed and intended to serve."
Church's 'right to use its property'
The church responded in August with a federal court complaint, arguing that serving the public is part of its mission.
"Anyone that enters onto the church property is someone in need of God's love, and therefore akin to what a secular business would call a 'customer' or a 'patron,'" the church wrote. "The church is not a commercial business but rather offers the public the gift of a free place to park and the opportunity to support the church. Members of the public are free to donate, or not to donate, to the youth group when parking on the lot."
Among other legal points, the church cited its constitutional rights to free speech and expression and equal protection of the law. The latter is being violated, it said, because the city has not objected to beach parking at a shopping plaza or other nearby lots. The church also cited a federal law passed in 2000.
"St. Pete Beach is using an increasingly common tactic among cities and counties – cowering behind misinterpreted zoning codes – to limit or eliminate the religious freedom of its community members," said the church's attorney, Daniel P. Dalton, whose Michigan firm, Dalton & Tomich, specializes in religious-freedom cases. "The Religious Land Use and Institutionalized Persons Act of 2000 broadly protects Pass-A-Grille Church's right to use its property within the parameters of its spiritual mission, which is clearly the case here."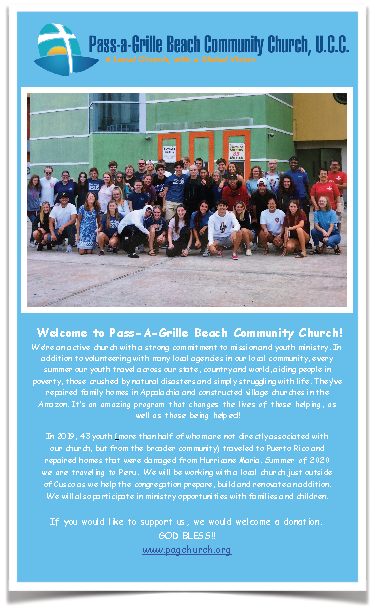 As part of its federal complaint, the church asked the court to issue an injunction that would allow it to continue its beach-parking program – and would stop St. Pete Beach from interfering. It also asked the court to declare the city's actions "arbitrary and capricious" and to rule that part of the city code "is void for vagueness and is unenforceable against the church."
After hearing arguments Nov. 4 on the church's requested injunction, federal Judge Thomas Barber ordered both parties to continue legal preparations and report back in two weeks. The jury trial requested by the church has not yet been scheduled.
Parking as hospitality
More is at stake than the use of parking spaces, according to the church.
"The city does not consider the many youth whose lives have been changed because of the donations that people freely give to support our mission endeavors," said Pass-A-Grille's senior minister, the Rev. Keith Haemmelmann. "The church is not the church if ministry and discipleship are defined by entering a church building, then leaving, because the church will be penalized if you visit a friend, walk the beach or break bread with a neighbor."
"The church is not a commercial operation, no matter what codes a municipality adopts. Our calling as followers of Christ is to build the Kingdom of God on earth, not a fiefdom on the beach. Without the ability to reach a workable solution with the City to continue using our parking lot as we have for many years, the only viable option was to ask the court to confirm our rights under federal law."
Welcoming people to the parking lot has spiritual dimensions, Jeanne Haemmelmann said. As the teens guide drivers to parking spaces, they "usually end up speaking with them about past or upcoming mission trips," she said.
"It is always so refreshing to hear people share their own stories of their experiences in youth groups growing up. Often people ask if we could offer a prayer for someone in their family and of course we are happy to do that. We also tell them about services at the church or let them know if they know of a youth who would like to join the group they are welcome."
---
Related News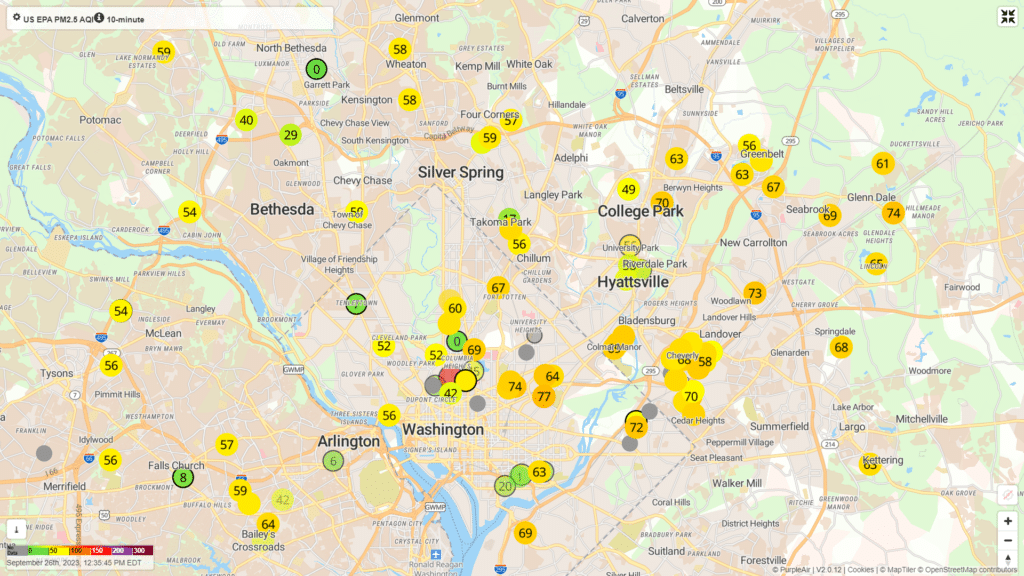 This summer, the United States experienced some of the worst days for wildfire pollution in...
Read More