Florida youth group hosts Angel Tree to create period packs
The Coral Gables Congregational United Church of Christ youth are decking the halls with menstrual and hygiene supplies this Christmas.
Some of the young people were inspired to make these items more accessible in their Miami, Fla., area community after a group Civil Rights tour this summer to Montgomery, Ala.
In July, 40 intergenerational travelers from seven different Florida Conference churches visited notable historical sites including the Equal Justice Initiative Legacy Museum and National Memorial for Peace and Justice, the Southern Poverty Law Center, and The National Voting Rights Museum & Institute in Selma. They also met with members of the Dexter Avenue King Memorial Baptist Church where Martin Luther King, Jr. pastored.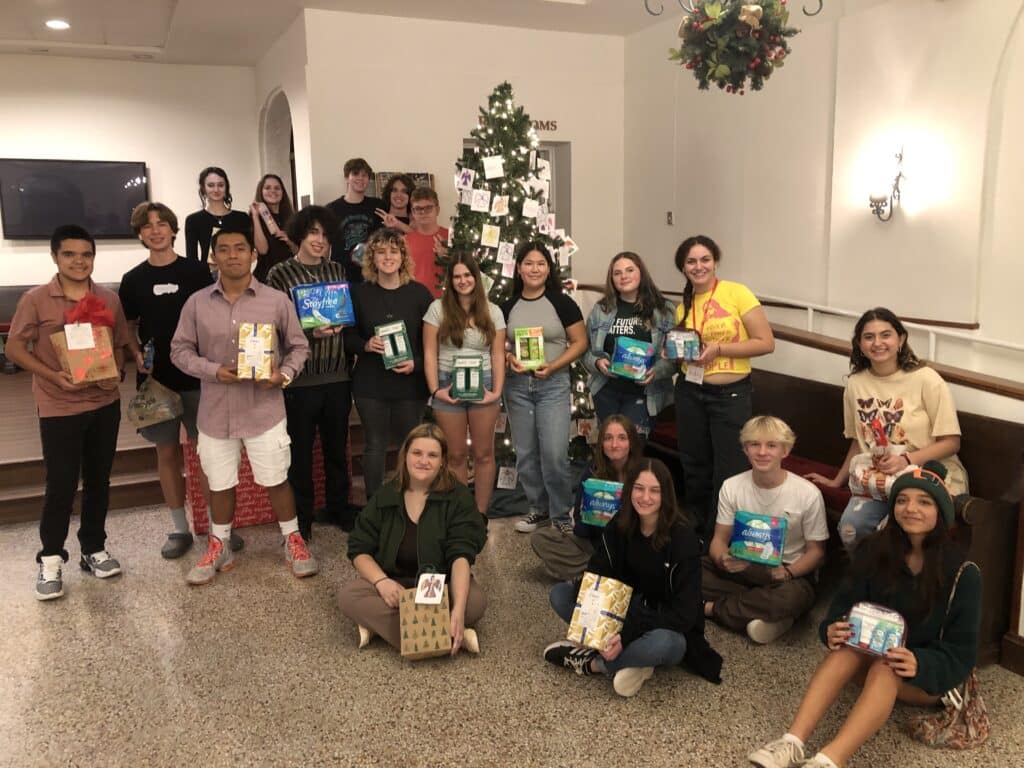 Facing period poverty
But the tour stop that sparked the idea for this year's Angel Tree at Coral Gables involved meeting with Breanna and Brooke Bennett of Women In Training. The Bennett sisters, currently in tenth grade, started the organization to build awareness and support for young people who struggle to afford period products or are not able to afford them at all — a problem affecting one in five teens in the U.S. The Bennetts talked about the inequalities that the inability to access adequate menstrual hygiene products, resources and education create for people here and around the world.
Learning about period poverty resonated with the youth, who shared related stories from their schools and peers, said the Rev. Aaron Lauer, associate pastor at Coral Gables UCC.
"The stories that we heard from Breanna and Brooke, and subsequently from members of our youth group, is that there are these young people with stories of showing up to school and not having the proper period products, and the embarrassment and health issues that can go with that," he said.
"That's the thing that really stuck with me as their pastor — this is something that affects them personally. They didn't pick an issue that's beyond their experience; they're really helping out their peers and building solidarity."
A new kind of Angel Tree
While the congregation regularly hosts an Angel Tree to collect toys and presents for a local Miami shelter, this year the church is supporting what the youth have named Project Flo. They are collecting menstrual pads, shampoo, conditioner, body wash, toothbrushes, toothpaste, dental floss and deodorant. The youth group plans to collaborate with local schools and girl scout troops to gather and package the items with a goal of creating 300 packs and distributing them to places where they can meet people's needs.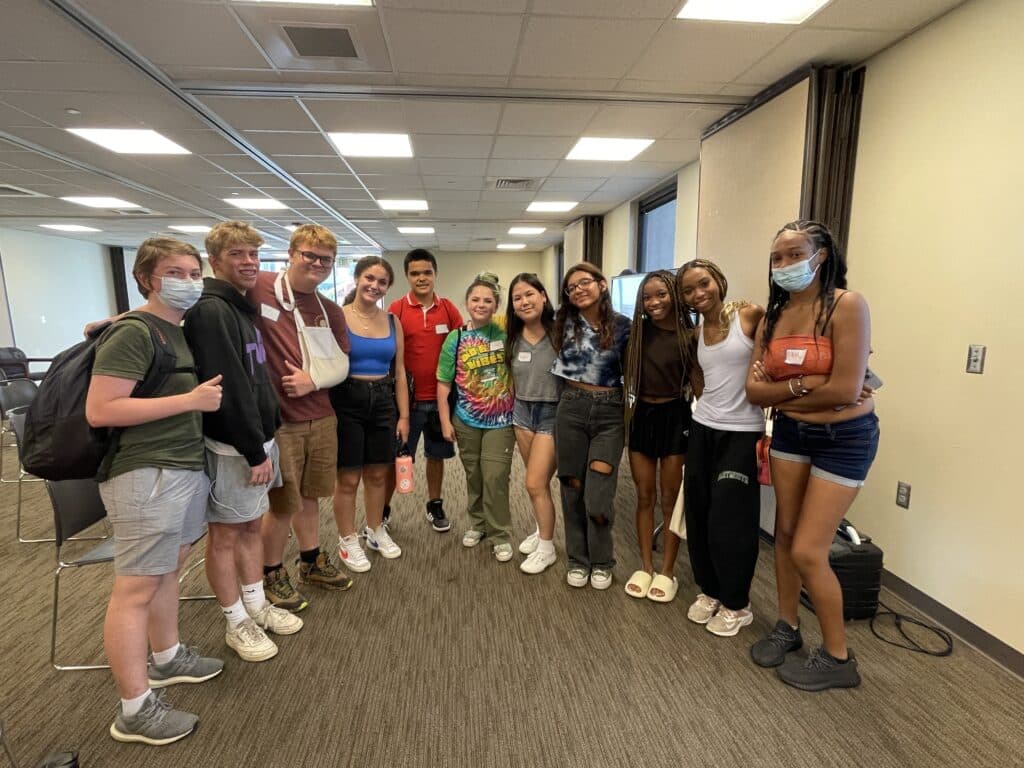 Lauer hopes this will also create conversation. The youth are interested in "a way to not just provide for people in a one-time fashion, but also start conversations about why it's important that young people have access to products."
As an Our Whole Lives congregation, Coral Gables supports young people receiving comprehensive and scientifically-based sexual health education appropriate for their age group. Ensuring that young people receive adequate education about menstruation is "a perfect example of that," he said.
In Alabama, Brooke and Breanna helped advocate for a state law that requires Title I schools to make free menstrual products available to students. These schools typically serve students of lower-income families or who are educationally at-risk. The law passed in April 2022.
Lauer is excited how starting these kinds of conversations can be the first step in moving toward that kind of access.
Free period pantry
Youth elsewhere have been inspired to respond to this need as well. Three teenagers in Vienna, Va. created a "Free Period Pantry" outside the Emmaus United Church of Christ. What began as a girl scout project has led to months of the teens stocking the small pantry with donations for those in the community who need them.
In Medina, Ohio, Ellen Nolan of Medina UCC collected enough supplies to create 600 period packs for local school districts, working on this initiative for the second year.
The Rev. Monica Dawkins-Smith, executive associate for UCC Wider Church Ministries, said it is a blessing to see young people getting involved. "It is likely that they know a classmate who misses school or special events because they have to choose between buying period products and other essential items every month. Empathetic young people often take action to care for others and advocate for justice."
UCC Global H.O.P.E. offers matching funds to help congregations create Church World Service emergency and hygiene kits that assist disaster relief efforts. "Period packs" are the newest of these kits.
"The Period Packs project is one way to increase awareness of period poverty as a justice issue affecting an estimated 22 million menstruating people in the U.S. and over 500 million worldwide," Dawkins-Smith said. "By assembling the Period Packs and distributing them to places like schools, domestic abuse shelters, prisons, and food pantries, UCC churches create free access to these essential products to people who cannot afford to buy them, as the products are not available using SNAP benefits.
Together, we can work to create a just world for all."
---
Content on ucc.org is copyrighted by the National Setting of the United Church of Christ and may be only shared according to the guidelines outlined here.
---
Related News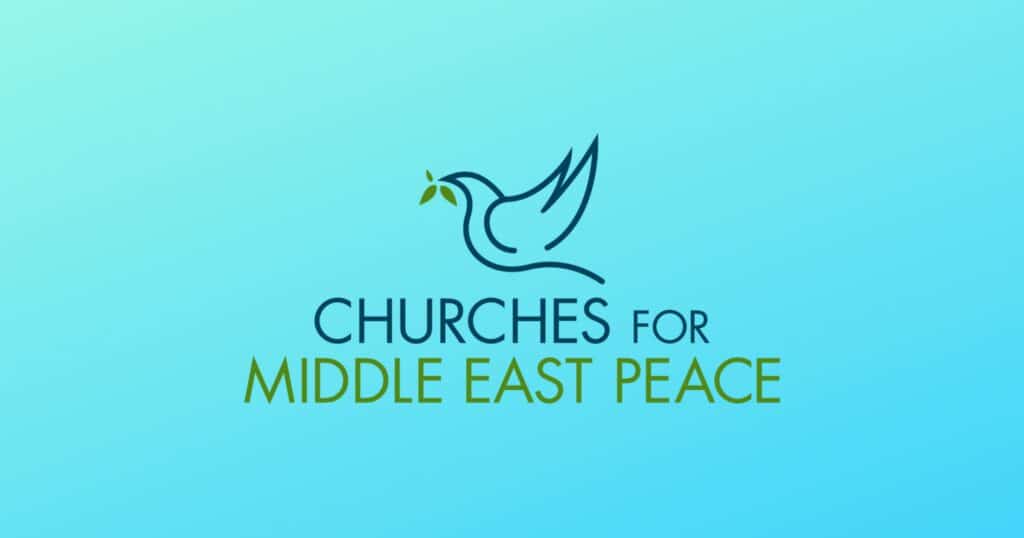 The following statement was issued Dec. 2 by Churches for Middle East Peace (CMEP), of which...
Read More