Fees set, schedule taking shape for Special Edition General Synod
In less than six months, members of the United Church of Christ will converge online for the denomination's first virtual General Synod.
Planning for the event, July 11-18, 2021, is well underway. The budget has been approved, registration fees have been set, resolutions have been submitted and the worship planning task force is making progress.
"We are trying to build the foundations for the event, so when the details start rolling in we will be able to support all the work that needs to be done," said the Rev. Karen Georgia Thompson, associate general minister and General Synod administrator.
The registration site isn't live yet — it's being constructed to accommodate more than the usual number of participants, since all are invited to attend Special Edition GS 33.
'Trying to make it affordable'
The cost of attending the seven-day event will be less than $200 a person. Here are the registration fees, approved by the UCC Board at its December meeting:
– Delegates: $175.00
– Visitors: $100.00
– Youth: $150.00
– Young adults: $100.00
"We are trying to make General Synod affordable," said Thompson. When asked why the fees for young people are less than those for youth, she replied, "Some of our young adults are financially strapped and have to pay their own way. Youth ministries in our churches often assist with fundraising to provide assistance to them."
Thompson and the Synod planning team are working to finalize preachers and keynote speakers. The virtual exhibit hall is coming together and, at the end of January, the workshop planning team will be inviting applications for the 50 workshop opportunities it plans to offer.
11 resolutions proposed
Eleven resolutions have been submitted to the Resolution Review Team. And though the deadline has passed, team member Kevin Peterson said there is still an opportunity to submit late-arriving resolutions that address topics that could not have been anticipated by Jan. 2.
New this year, the Resolution Review Team has been available to help with drafts, and to review topics to ensure they are timely and have not been addressed by the previous two Synods. From here, the resolutions go to the General Synod Subcommittee on Disposition, made up of UCC Board members, to recommend a course of action for each.
The business of General Synod begins Sunday evening, July 11, guided by the moderator, the Rev. Penny Lowes, and the Assistant Moderator, Bob Sandman. The opening plenary follows worship, which will begin at 5 p.m. ET.
The biennial gathering spans a week this year instead of five days. Thompson said the earlier start will allow planners more time to strategically schedule events.
What's known about schedule
While the agenda is still a work in progress, broad outlines are taking shape. Monday, Tuesday and Wednesday sessions will begin at 7:45 p.m. and end at 11 p.m. ET. Youth and young adult programming is slated earlier, from 2 to 5:30 p.m. ET.
"With the shorter schedule each day we have extended the week to afford time for affinity groups and optional gatherings," Thompson said. "We also want to have time for business–related committees and leaders to meet." A lot of that will happen on Monday, after the 8 p.m. keynote speech, and on Tuesday.
Wednesday evening, July 14, is anchored by the second worship service. Educational Intensives, which relate to delegates' committee assignments, are scheduled to begin Friday morning, July 16. Further details, along with information on workshops and other business, will be posted online on the General Synod website as soon they become available.
A second keynote speaker is slated for Friday evening, July 16. Plenaries will keep delegates busy on Friday, Saturday and Sunday morning. Look for a complete agenda to be posted on the General Synod website soon.
Bookmark this page and check it frequently!
---
Related News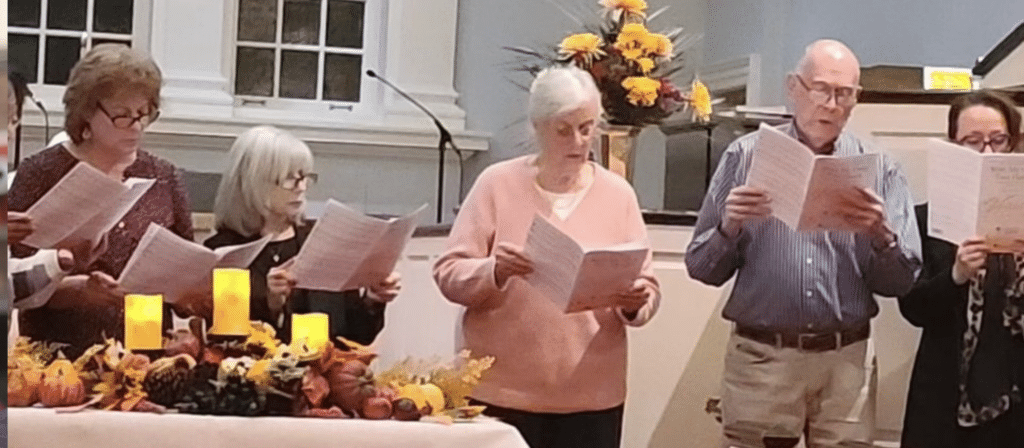 Many United Church of Christ congregations across the country participated in interfaith...
Read More