FDNY chaplain working crane collapse assists bride, officiates wedding
FDNY
A United Church of Christ minister, called to serve after the World Trade Center collapse, was in the right place at the right time when a construction crane collapsed in lower Manhattan Friday morning, Feb. 5.
The Rev. Ann Kansfield, FDNY chaplain, had responded to the disaster and was working amid the chaos when she spotted a young woman in a strapless bridal gown freezing on the sidewalk.
Kansfield offered her jacket to Nesh Pillay and, in the midst of all the confusion, guided the woman away from the wreckage. When she learned that Pillay was planning to marry her boyfriend, Aaron Vanderhoff, at the Tweed Courthouse, Kansfield assisted there, too, marrying the couple on the steps of the building in an impromptu ceremony.
"I feel so lucky she was there. There was a lot of fear over what was happening, and she was just incredible, leading us through everything. She made it seamless, even though it wasn't her job," Pillay told the New York Daily News. "I've always had so much respect for New York first responders, and it's increased so much today."
Pillay said Kansfield brought them a lot of joy in the midst of tragic circumstances.
"Even though we were all worried about the victims, she let us know that it was still okay to celebrate," Pillay told the newspaper. "She walked us to a safe space and then went back to find a suitcase we left behind. Then she stood on the steps of some random building and married us. The fact that she did all this in the middle of an emergency situation meant so much to us."
---
Related News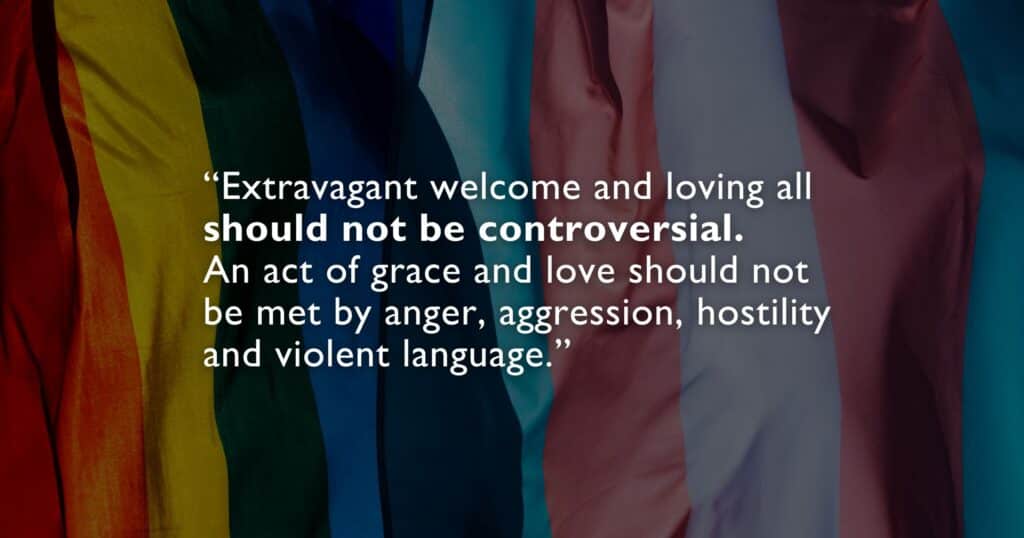 The United Church of Christ National Officers and the Conference Minister of the South Central...
Read More