Faith leaders from all traditions called to stand with water protectors at Standing Rock
A coalition of clergy, including United Church of Christ ministers, will be converging on the Standing Rock Sioux Reservation on the banks of the great Missouri River next week, Nov. 2-4, called by an Episcopal priest who serves the community. Fr. Joseph Floberg is reaching out to interfaith friends to come stand with environmental advocates and the people of more than a hundred Tribal nations, in protection of the water and sacred lands, against the Dakota Access Pipeline (DAPL).
"We will gather to stand witness to water protector's acts of compassion for God's creation, and to the transformative power of God's love to make a way out of no way," Floberg writes in an internet invitation. "I have been serving 25 years as the supervising priest of the Episcopal churches of Standing Rock in North Dakota. In recent days, the repressive power of the state has increased: armed riot police are guarding ongoing pipeline construction, increased arrests and repression of non-violent prayerful action."
Hundreds have aligned with the Standing Rock Sioux tribe in a several months-long effort to stop construction of the pipeline they say threatens water supplies and sacred sites. The reservation straddles North and South Dakota, with the camps housing the water protectors in the territorial lands just north of Cannon Ball, N.D. As of Thursday Oct. 27, more than 140 people were arrested after officers in riot gear used pepper spray to drive people back from DAPL construction areas. Law enforcement from outside of the Dakotas is being deployed to keep water protectors in check.

"I think the call for clergy is important," said the Rev. Rebecca Voelkel of Lyndale UCC's Center for Sustainable Justice in Minneapolis, Minn. She has already spent time at Standing Rock in solidarity with the Native people, is currently contesting the use of Minneapolis area deputies at the Standing Rock sites, and would like to get back there next week. "Water Protectors are under the threat of repression and violence from a highly militarized police presence. Indigenous leaders from Standing Rock Sioux Tribal Chairman David Archambault to American Indian Movement founder Clyde Bellecourt have put out the call for witnesses, support and solidarity, especially from clergy."
The Rev. Gordon Rankin, conference minister of the South Dakota Conference UCC is changing his schedule next week to make sure he can join his spiritual colleagues at the camp established by the Standing Rock tribe.
"While there have been countless visits to the Oceti Sakowin camp by interfaith allies and denominational contingents, this is the first coordinated gathering of religious leaders," said Rankin. "Those who gather will be participating in an allied action of prayer with indigenous tribes from all over the world."
The Rev. Todd Smiedendorf, senior minister of Washington Park United Church of Christ, in Denver, already had plans to go to Standing Rock this weekend with his wife, driving up on Saturday.
"It's important for me to be there because this protection effort represents a most timely expression of Incarnating the Gospel," Smiedenorf said. "There's a lot in this situation that is rich in potential for change and for healing the First Nations, the United States, and the earth. We can make other choices in this moment as a nation than we have made for centuries; to honor the rights and desires of First Nation peoples, to choose the earth over short term financial profits."
"As a religious leader in the Dakotas I am ever aware of just how shameful the church's history is in relating to the Dakota, Lakota, and Nakota people. For decades the church had a direct hand in silencing their voices," Rankin said. "Now it is time for us to stand on the right side of justice.  Now it is time to amplify their voices.  And that is what we gather to do."
The Rev. Lise Sparrow, who serves Guilford Community Church United Church of Christ in Vermont had planned a later trip, but changed her arrangements to be there Nov. 3. "I am going with the blessing of my church. Our youth group travels to South Dakota every summer to work on the Cheyenne River Sioux Reservation so we feel a deep connection."
"Certainly our stewarding of the earth and its peoples is a call rooted in the Judeo-Christian story," Sparrow continued. "The Native peoples gathered are protecting sacred lands and opposing violence with prayer. I believe this is a time parallel to that of the Civil Rights Movement and one which is part of the trajectory we must follow toward justice. If clergy do not uphold a code of moral action for our nation who will?"
"I know this invitation is last-minute. But these are extraordinary circumstances," Floberg writes. "I hope you will sit in prayer with this request, and I pray this may be the opening door that you have been searching for to engage with all that is happening here."
"We gather to protect to the sacred," said Rankin.  "We are there to protect sacred burial sites made holy by the tears and prayers of those remembering ancestors interred there.  We are also there to protect Mother Earth and remember the sacred call that all of us have received to steward her resources gently."
"The intersection of creation care and First Nation rights calls my wife and me to witness and support the nonviolent protection of water and the Oyate (the People)," said Smiedenorf. "The abundant life of which Jesus spoke is to be found not in more oil production and more discounting of First Nation people, but in life more in harmony with the Way of Earth and in co-operation and empowerment of indigenous peoples."
As Floberg writes, "Our duty as people of faith and clergy could not be clearer: to stand on the side of the oppressed and to pray for God's mercy in these challenging times."
Compelled to act, but can't make the trip to North Dakota? – The UCC invites you to join this online statement of solidarity, a call to action already supported by more than 100 clergy in just a few hours.
"We are compelled by our faith to stand with the water protectors of Standing Rock, who have pricked the conscience of a nation and the world. In opposing the Dakota Access Pipeline that would carry oil from North Dakota to Illinois, they have resolutely declared that they are not protestors but protectors and defenders acting out of a sacred obligation which affirms 'water is life.'"
---
Related News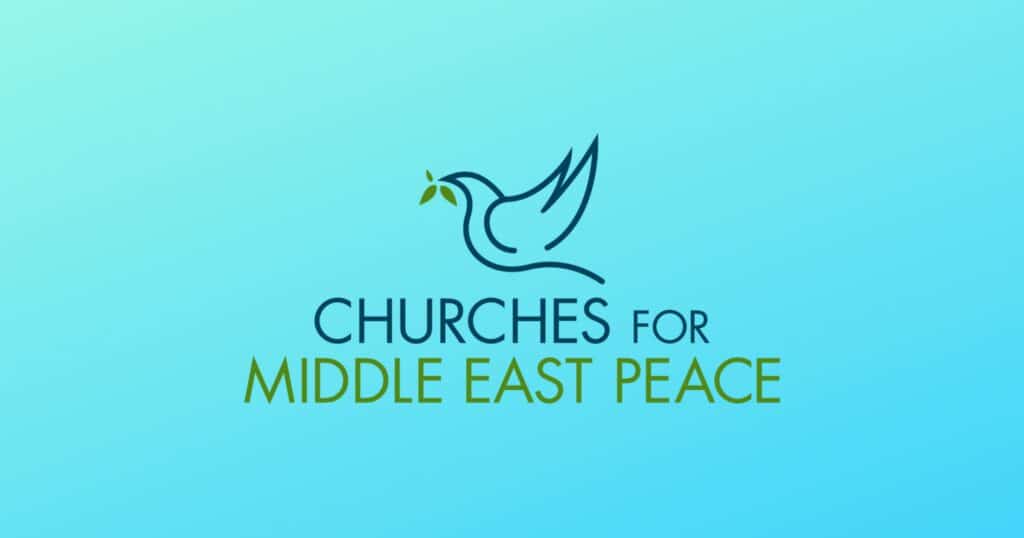 The following statement was issued Dec. 2 by Churches for Middle East Peace (CMEP), of which...
Read More