Faith leaders speak as one to reunite all families
Faith leaders representing a number of traditions came together at noon Wednesday in petition and prayer. All of them called – in their Holy Seasons of Easter, of Passover, of Ramadan, of Vaisakhi – for the reunification of families separated at the border.
In an April 7 vigil on Facebook organized by Faith in Public Life — as part of its movement to "Reunite All Families" — the religious leaders introduced a petition calling on the Biden administration to take five specific actions.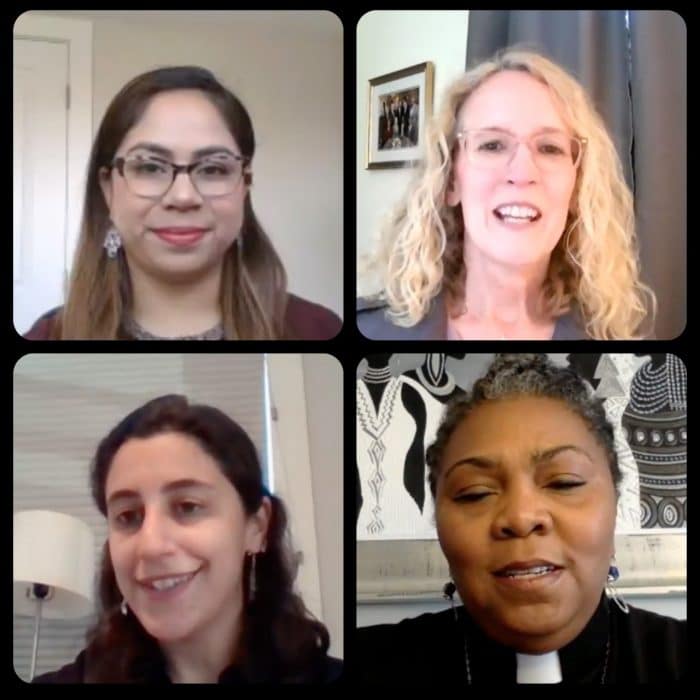 The Rev. Jen Butler, CEO of Faith in Public Life, spoke first. She referenced the 5,500 babies and children separated from their parents by the previous administration's Zero-Tolerance Policy of May 2018. She said family reunions are still incomplete.
'Sacred principle'
Butler told of going to "the scene of the crime" and being horrified by what she witnessed at the border, seeing "families sick, starving and demoralized." She focused on a young boy who responded to greetings from those welcoming him, perking up when he was treated as a human being.
"We need to be a nation that restores human dignity instead of destroying it," Butler said. "Our message today is clear. Loving our neighbors is our sacred principle. We much welcome them and bring families back together."
Butler expressed gratitude for President Joe Biden's Family Reunification Task Force, created on day one of his administration. It's committed to finding and reuniting families in the U.S. But this vigil was organized to urge the government to do more.
"We can't stop there," Butler said, "They deserve citizenship and resources," along with the promise that family separation will never happen again.
Petition for five U.S. actions
The religious leaders are calling on the Biden administration to take five actions:
Find missing parents, reunite all the families and ensure they can live in the U.S. together, free from detention and deportation
Provide immediate protections from deportation and support a pathway to citizenship for all separated families
Establish resources and redress funds that includes coverage of trauma-informed mental health services
Make systemic changes to end family separations for good
Pursue investigations of and accountability for those responsible
They invited people of faith to join their petition to reunite all families.
'Separated for more than three years'
Faith Williams of the National Council of Jewish Women and Yesinia Chavez of the ACLU said the Zero-Tolerance Policy left a "moral stain on our country's history" and "we must advocate for relief of these families."
Chavez spoke about parents who signed voluntary departure forms, returning to Central America while their children remained in the U.S. She said a report from the Biden task force, expected June 2, will recommend how to reunite these families.
"It is our hope that the administration will move with greater urgency," she said. "They have been separated for more than three years."
Muslim, Sikh, Catholic voices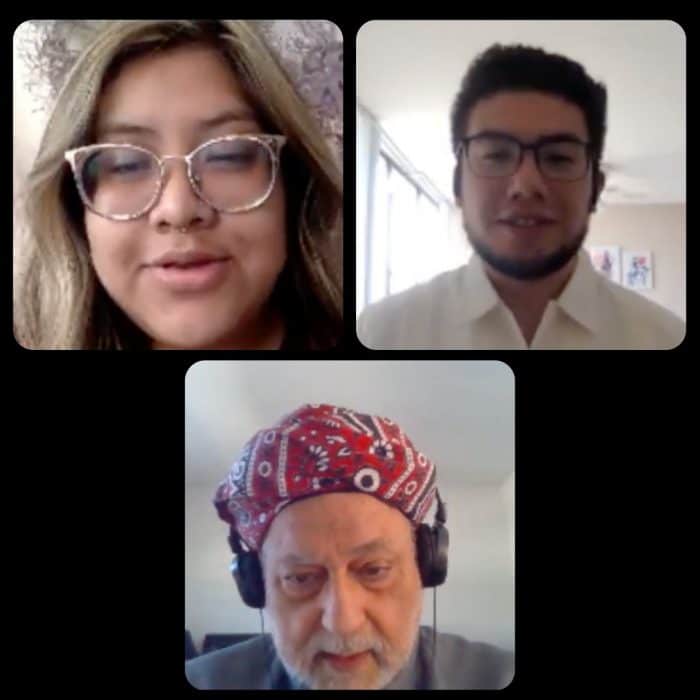 Other religious leaders echoed that position. Imam Ali Siddiqui, executive director of the Muslim Institute of Interfaith Studies and Understanding, spoke of Ramadan as a month of justice and blessings. Saying that any delay in reunification means continued injustice, he reemphasized each of the five actions the group is calling for.
Sonny Singh, a Sikh musician and educator, said fighting for justice is worship and a prayer. He spoke of revolutionary eternal optimism and the need to recognize the light in all people, which he expressed by sharing a song.
Jose Arnulfo Cabrera, who works at the border with Catholic Charities of the Rio Grande Valley, joined Arlin K.T. Martinez in prayers for the families of immigrants who were traumatized by their abrupt separation, and petitioned for their reunion. They prayed for healing of the children and their parents and for compassion and justice from elected lawmakers.
Jesus and family reunification
The Rev. Traci Blackmon, associate general minister of the United Church of Christ, noted the Easter season is when Christians celebrate the "resurrection of Jesus by renewing our commitment to follow his earthly teachings." She said that it was difficult in this season to name the evil of family separation and the horror it brings.
"I cannot stand in the shadow of an empty tomb that represents the hope of my faith without standing also in the shadow of an empty cross that reminds me of the horror of humanity," Blackmon said.
"Even as Jesus hung in agony on the cross he took the time to ensure the care of his mother before his death," she continued. "In doing so, Jesus was teaching us all our responsibility to care for one another … to lead with love.
"If family unification were important enough to Jesus, who himself had once been exiled, to pursue it even from the cross, then most certainly in this post-resurrection world I am compelled to pursue it on behalf of the vulnerable among us – our children."
'Roll away the stones'
She called 2018 a "bleak place in history" with the separation of families at the border. Parents were taken from children, she said, for daring to risk their lives in hopes of providing for their children the everyday liberties that Americans take for granted. Blackmon called on lawmakers to right the wrong and not stop working until all children are safely reunited with their families — and to end all policies that cause separation.
Blackmon said the stone rolled away from an empty tomb is a reminder of the power to overcome evil.
"The power of the resurrection could not be stopped by a tomb, nor will it be deterred by a border, she said. "Let us roll away the stones, my friends, and set ourselves free."
Learn more and sign the petition here.
---
Related News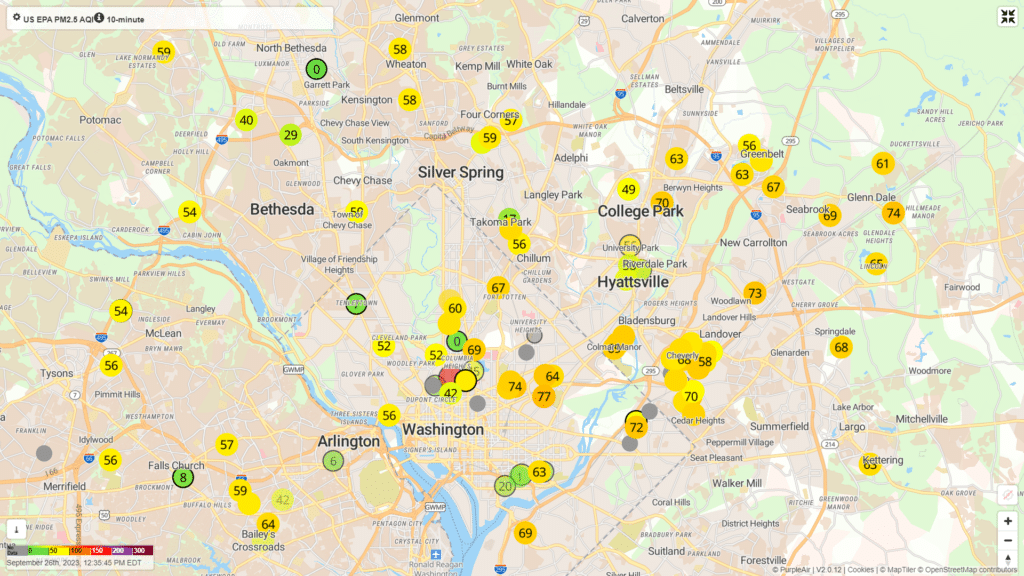 This summer, the United States experienced some of the worst days for wildfire pollution in...
Read More