Faith leaders call on Senate to protect millions of undocumented neighbors
One down, one to go.
The path to citizenship for millions of aspiring Americans brought to the United States as children passed the U.S. House of Representatives on Thursday, along with another bill that secures the future for farmworkers.
But the Senate equivalent of the American Dream and Promise Act faces an uncertain future. So on Friday, faith leaders made sure to speak out.
'A moral imperative'
"Faithful people welcome the passage of the American Dream and Promise Act and agree it is a moral imperative for the Senate to pass it now. Our country is at its best when we live by our values of compassion, dignity and respect," said Rev. Noel Andersen, coordinator of the United Church of Christ Collaborative on Immigration, and director of Grassroots Organizing for Church World Service.
"Now is the time for our nation to stop tearing families apart and live our values to be a beacon of hope. This bill provides a permanent pathway to citizenship to over 3 million undocumented young people, Temporary Protected Status holders and Deferred Enforced Departure recipients."
The Dream and Promise Act, that first move toward immigration reform under the Biden administration, showed some bipartisan support, with a 228-197 vote. The Farm Workforce Modernization Act, which also passed the House March 18, in a 247-174 vote, would help hundreds of thousands of undocumented farm workers now in the country. They could qualify for five-year renewable visas as well as options for permanent legal status, depending on how long they have been working in the U.S.
Ecumenical voices
Faith leaders from a number of states and traditions, brought together by the Interfaith Immigration Coalition, came together on Facebook to speak in one voice about the moral mandate facing lawmakers with both these bills.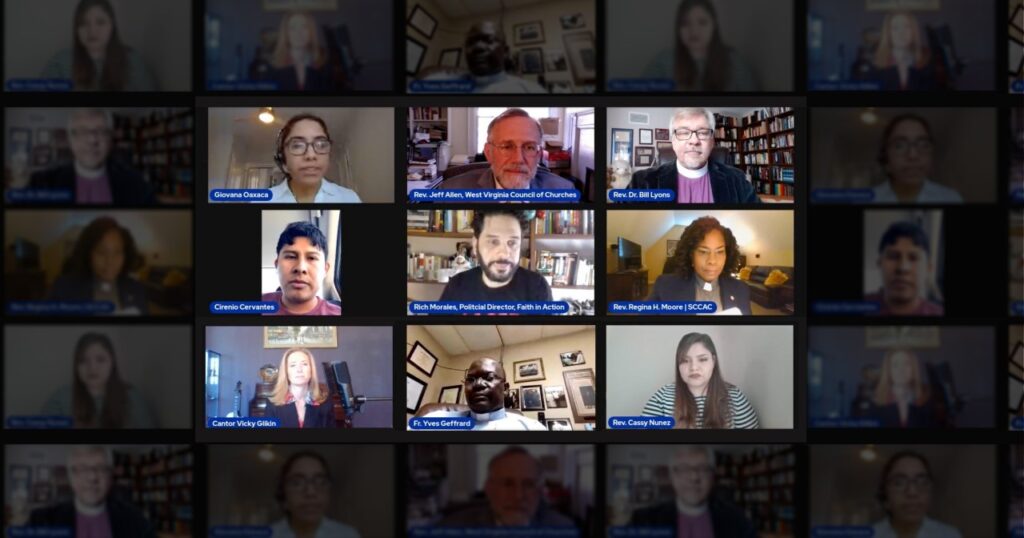 Speaking for the West Virginia Council of Churches, the Rev. Jeff Allen, executive director, said the group, one of the oldest councils in the nation, "advocates for the comprehensive reform of the U.S. immigration system. We believe that any legislation … must affirm the worth, dignity and inherent value and rights of migrants and must include an opportunity for legal status for all undocumented migrants." The United Methodist pastor said that life in his state is made richer by the people who come to work in coal mines, steel mills, glass factories and apple orchards.
Allen urged lawmakers to clear the backlog at the border and reunite families separated by migration. "These bills are about our neighbors, our family, our friends and many of our front line workers. These bills offer hope to current and future generations who have much to offer the U.S. with their talents, gifts and graces."
A dreamer's journey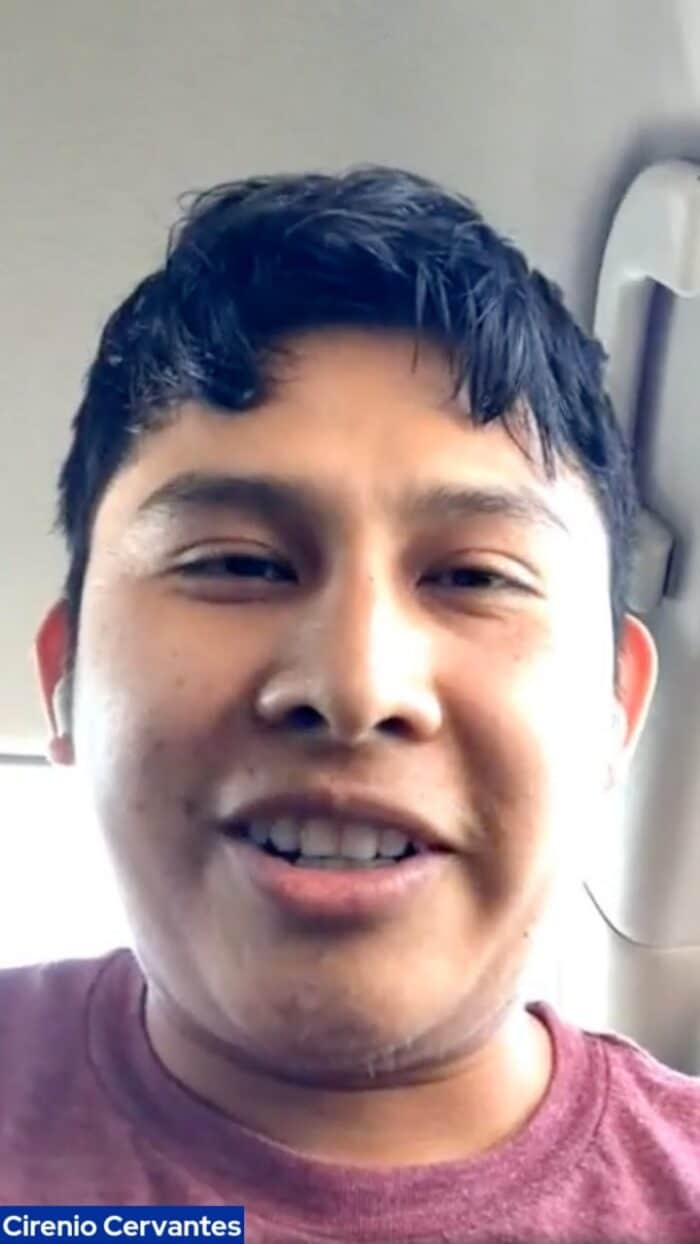 Cirenio Cervantes, a DACA recipient, representing Faith in Florida, also spoke.
The Dreamer and community organizer said he came to the U.S at age 7 "and grew up knowing the migrant life." He traveled the country with his family, looking for the next crop, moving to different schools, working in the fields picking fruits and vegetables. He said he was also able to get a bachelor's degree. He's been living here for 20 years, and said these bills are long overdue
"My dreams, those goals have stayed in limbo because I don't have papers saying I'm a full citizen," he said. "To all the senators: I ask you to stand up to for all those people who call this nation their home. To stand for the dreamers who have been living in limbo for many years."
Cantor Vicky Glikin, of Temple Emanu-El, Dallas, called on all Americans to claim the story of the immigrant and the refugee as their own, "because reason and empathy may be insufficient in forcing us to honor the humanity of another whose story may be different than our own."
A Jewish family's testimony
She spoke of the approaching Jewish holiday, noting that "Passover invites us to recognize were it not for an accident of birth, we too could be seeking refuge in another country."
Glikin shared the story of her family, granted refugee status in the U.S., having emigrated from Ukraine because of anti-Semitism. Even though they had a green card, she said, "the immigration experience was difficult for every member of my family.
"Why would anyone in their right mind leave everything they know and love behind?" Gilken asked. "Why would anyone choose to give up family and friends … the comfort of being able to communicate in their native language… their very identity? The truth is, for most immigrants, traveling to a new country is a last resort.
"We must call on the Senate to protect immigrant families who are already living within our country, to acknowledge their full humanity, and to create a fair, just and compassionate immigration system."
'Ensure domestic tranquility'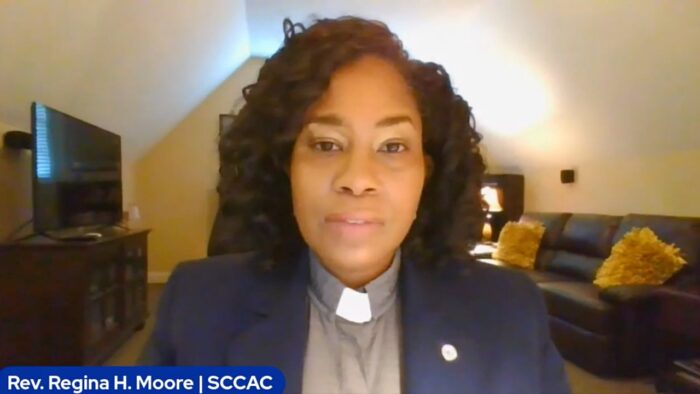 The Rev. Regina Moore, executive minister and CEO of the South Carolina Christian Action Council, said Americans must see family beyond genealogy and geography, as neighbors and as community.
"As the church we are stewards of God's liberality and therefore a moral obligation to urge our Senators to lean in and pass these bills to ensure domestic tranquility for our brothers and sisters."
The Rev. Bill Lyons, UCC Southwest Conference Minister, said U.S immigration policy, for too long, has been built on fear. "Built on the fear that people who come from someplace else will do to us what our ancestors did to the people who lived here before them … believing for too long that securing the future of one group risks the future of another group, as if human rights and equal protection under the law can exist in only limited quantities."
'Once-in-a-generation chance'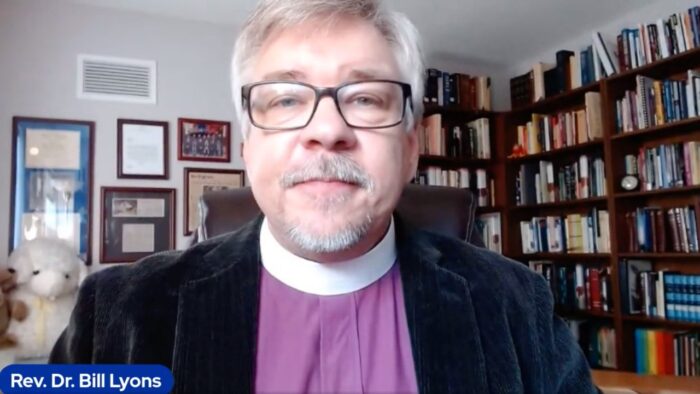 Lyons spoke about the humanitarian aid offered by 46 UCC congregations on the southern border, in Arizona, New Mexico and El Paso, to individuals, families and unaccompanied children. The churches provide water in the desert, meals, showers and clean clothes at welcome centers, and support pathways to citizenship for all of these neighbors. Sanctuary congregations extend welcome to asylum seekers threatened with deportation.
"We do it because ensuring the best possible life for our neighbors leads us into our best possible lives," he said. "Securing the futures of 11 million Dreamer, Temporary Protected Status, and Deferred Enforced Departure neighbors further strengthens our own." He spoke of his neighbors, people who live down the street, front-line medical workers, small business owners, coworkers, people that he worships with. "Good people who, like us, are pursuing the common good. In every way we are Americans together and we all deserve the same documents that say so."
But Lyons said this moment in time is "more than a political opportunity."
"We are only a Senate vote away from realizing a once-in-a-generation chance to write a national narrative with the ink of mutuality, justice and love," Lyons said.
"We urge the Senate to bring the Dream Act and the SECURE Act, the Senate equivalents to the American Dream and Promise Act, to the floor by April 30," Andersen said. "The lives of our neighbors are on the line, and we have a moral imperative to move forward without delay."
---
Related News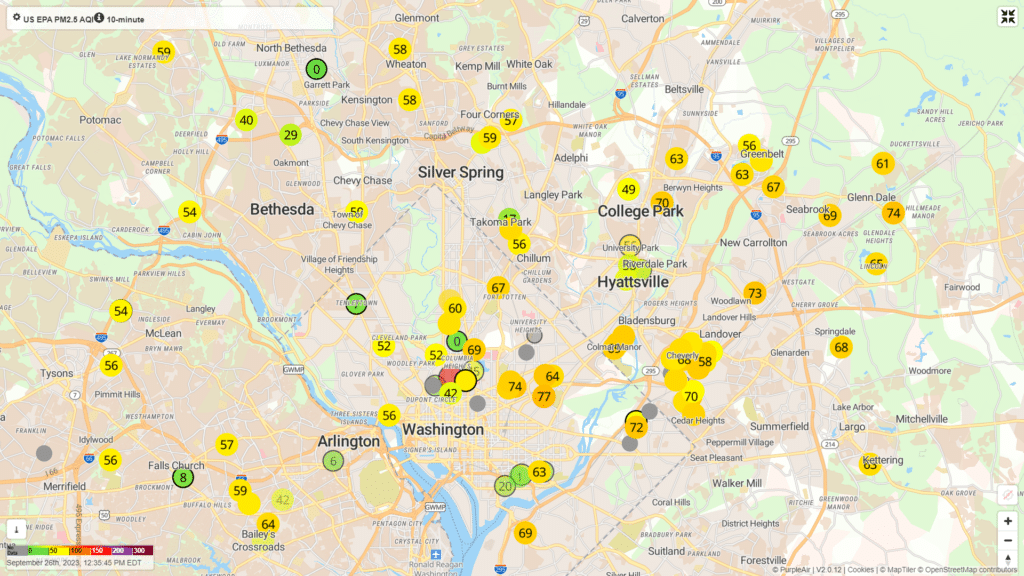 This summer, the United States experienced some of the worst days for wildfire pollution in...
Read More