Espíritu de Libertad: Guíanos!
Romanos 8:14-16 Porque todos los que son guiados por el Espíritu de Dios son hijos de Dios. Y ustedes no recibieron un espíritu que de nuevo los esclavice al miedo, sino el Espíritu que los adopta como hijos y les permite clamar: "Abba! Padre!  El Espíritu mismo le asegura a nuestro espíritu que somos hijos de Dios"
Pablo les escribe la carta a la comunidad Cristiana de Roma en el año 50 de la era presente. Roma era en esos tiempos el corazón del imperio. Estos primeros seguidores de Jesús viviendo en Roma eran muy probablemente perseguidos. En esta carta, Pablo recuerda a esta comunidad que "ellxs son adoptadxs por Dios y por lo tanto plenamente hijxs de Dios. Este mensaje es vital para estos nuevos creyentes del Jesús que declaró: "Si creen en mi conocerán la verdad, y la verdad les hará libre."
Sin embargo, debemos preguntarnos: Si estos nuevxs creyentes podían abrazar la libertad? Acaso podían ellxs aceptar el llamado de Pablo a vivir sin miedo si en su diario vivir enfrentaban la persecución? Yo podría asegurar que aquellxs que están bajo la bota del opresor pueden respirar libremente. Qué podemos hacer entonces para estar abiertxs a recibir estos regalos de Dios?
Yo creo que hay muchas maneras en las cuales aprendemos a responder a una opresión que ha sido histórica y constante. Yo llegue a los Estados Unidos a la edad de 14 años. Muy seguido recibía el mensaje de que yo era una extranjera sin derecho alguno. Había profesores que imitaban mi acento haciéndome burla cuando yo intentaba hablar Ingles. Otras personas nos decían a mi hermano y a mi que si queríamos hablar nuestro idioma el Español debíamos regresar a nuestro país. Para sobrevivir a este constante rechazo, me aislé tratando de no integrarme a la "sociedad estadunidense." Rehusaba participar y hablar en clase cuando empecé asistir a la Universidad. No fue hasta que comencé a asistir a la facultad de leyes en Nueva York, que tuve que romper la barrera que había puesto para protegerme. Con el apoyo de amigxs muy queridxs, empecé a reclamar mi derecho de sentirme libre aun si el mundo a mi alrededor no estaba listo para recibir a una guerrera inmigrante como yo.
El aceptar este llamado de libertad tampoco es cosa sencilla para nuestrxs hermanxs la comunidad LGBTQ. Mujeres transgénero de color están expuestas cada día a la mas terrible e impune violencia. Su existencia misma es un acto de resistencia en esta sociedad transfóbica y homofóbica. Otros sectores del comunidad LGBTQ debemos ser solidarios para que la libertad se convierta en realidad para nuetrxs hermanxs transgénero.
La libertad es un lugar al que nosotrxs lxs opremidxs deseamos llegar algún día para descansar del agobiante calor que provoca el odio. Pero para muchxs de nosotrxs el camino para reclamar y abrazar nuestra libertad es un camino con muchos desvíos. Muchxs de nosotrxs por ejemplo necesitamos terapia para sanar nuestrxs seres abatidos.  También necesitamos de oraciones y de comunidades de fe que celebren nuestra humanidad. Y muchxs de nosotrxs necesitaremos ser pacientes con nuestrxs ser interior sin culparnos por la opresión y el dolor.
Oracion: Dios déjanos sentir el romper de las cadenas que atan nuestros seres divinos y libres.  Amen.
---
Related News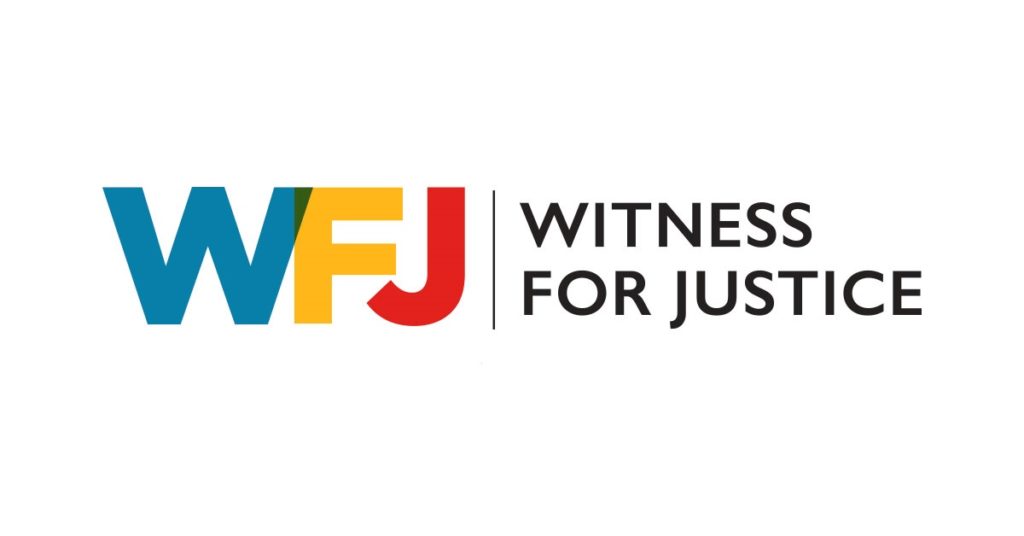 In my social media feed, there's a funny video of an emu overreacting to a loud noise by...
Read More