Environmental Justice Transitions to the Next Generation!
This year marks 30 years since the historic and monumental 1991 First National People of Color Environmental Leadership Summit in Washington, D.C. where the 17 Principles of Environmental Justice were first established and forever changed how the language and framework used in the United States to address environmental injustices. While much about the current environmental justice movement remains the same today, people of color continue to "transition to the next generation" in so many places and in so many ways.
In the early-1970s, Omega and Brenda Wilson transitioned from the historic HBCU Shaw University in Raleigh, NC where they learned a lot about the civil rights struggle in an all-Black environment. In 1974, Brenda and Omega were married in the historic landmark Mother Bethel African Methodist Episcopal (AME) Church founded by former slave Richard Allen in 1787 in "Center City" Philadelphia, PA. Mother Bethel's legacy has always been about civil rights and public health equity for those transitioning from physical and mental slavery. Brenda was raised in Mother Bethel by her Seminole Indian grandfather Luther T Borroughs, from Jacksonville, FL, and African American grandmother Mamie Slappy-Borroughs, from Americus, GA (President Jimmy Carter's hometown). Omega came from the Scott Dairy Farm plantation area of Hawfields in Alamance County, NC. The Carr side of Omega's family came from the Scott plantation that produced two governors and a state senator for North Carolina.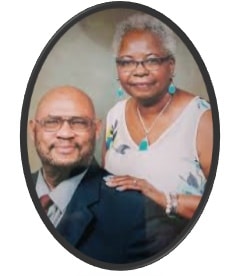 Before the term "environmental justice" was coined in Warren County, NC, the Wilson couple was recruited in the mid-1970's to help integrate the graduate school program at Bowling Green State University, Bowling Green, Ohio. The Wilsons' civil rights and women's rights worked again transitioned into "environmental justice" and "right to basic amenities" when they co-founded the West End Revitalization Association (WERA) in 1995. Their three sons (Kojo, Omari, and Ayo) now have transitioned the "EJ" language into "Enviro-Art", "land preservation", and "clean energy and climate justice" for the forties generation (West End Revitalization Association – Right to Basic Amenities). Today, the "now generation" leaders are building upon foundational work and bringing it to various arenas, such as advocating for "EJ" and "civil rights" through EJ-Twitter, EJ-Facebook, EJ-Instagram, and EJ-LinkedIn, or a "Justice Transition!"
Dr. Brandon Hunter is a part of the "now generation", fighting for equity and environmental justice. Being a product of a father who is a descendant of African slaves in rural South Georgia and a mother from the resource-scarce outskirts of Manila in the Philippines, Brandon learned of inequities, economic oppression, racism, the legacy of colonialism, and the importance of community in both domestic and international contexts. Since he was young, Brandon wanted to be a part of something greater than himself and give back to his communities who have been marginalized and oppressed. He fundamentally understood that previously colonized nations, low-income communities, BIPOC communities, and other communities of color have been historically and are currently disproportionately burdened by environmental hazards and contamination and have been intentionally excluded from environmental amenities. But he did not have the language, framework, or expert guidance needed to translate his skills and passions to environmental justice until he was taught, trained, tested, and mentored by seasoned EJ leaders and activists from the generation prior.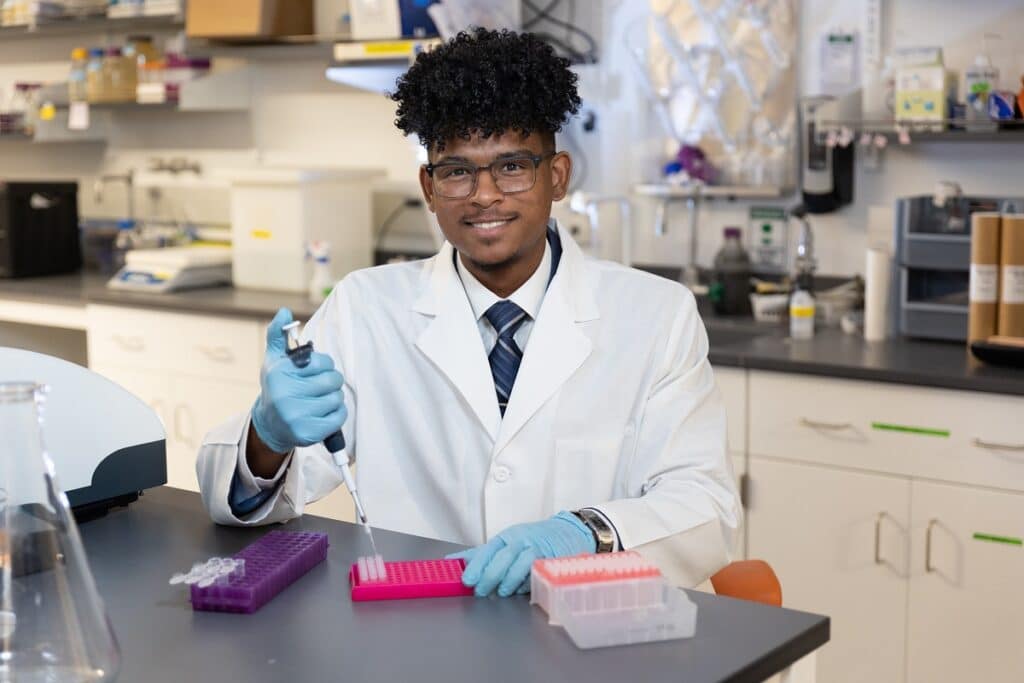 Through his dissertation work focused on sanitation justice, leaders and activists like Omega and Brenda Wilson, Catherine Flowers, Dr. Aradhna Tripati, and Dr. Sacoby Wilson invested in Brandon's development to become an effective change agent and further helped him establish a career in the EJ space. Now Dr. Hunter is both an Environmental Engineering Researcher at Columbia University and an Environmental Justice Fellow at the Center for Rural Enterprise and Environmental Justice where he develops more innovative sustainable and affordable wastewater treatment technologies, builds the capacities of impacted marginalized communities so that they can effectively execute their own strategies, and coalition-builds to influence state and federal infrastructure policy in order to advance environmental justice and equity.
The EJ movement today needs both the "then" and "now" generations to continue investing in each other, co-learning and co-developing effective strategies together, building up each other's capacity to affect change, and healing each other. The movement cannot afford to lose the fundamental knowledge, wisdom, and expertise that have been developed over the years and must also further adapt to the novelties of the modern world we live in today. On October 28th, the American Public Health Association along with the United Church of Christ will commemorate 30 years since the historic 1991 Summit took place with original Summit video clips, esteemed guest speakers, and insightful discussion. Please join us as we honor and celebrate all of those who have dedicated their professional and personal lives to the EJ movement, help us to raise and groom the next generation of EJ leaders, and learn how you can build upon the movement for environmental justice. Register here.
Written by Omega and Brenda Wilson, MA/MASE, and Brandon Hunter, PhD.
---
Related News
In building upon the success of the 2023 Climate Hope Cards campaign, the UCC will be...
Read More