End-of-life care workshop aims to open discussions on death
Death is often a grim discussion for many people. But a Massachusetts congregation wants to help people in its community have those difficult conversations so they and their loved ones have the type of end-of-life care they want and deserve.
First Church Congregational United Church of Christ, in Marlborough, Mass., is welcoming all to an end-of-life care discussion, the "Five Wishes Workshop," on Feb. 20. Attendees will have an opportunity to work through challenging topics such as selecting medical treatment options, choosing a medical proxy, describing palliative care preferences, capturing what a dying individuals want his or her loved ones to know, and clarifying how you want to be comforted in a safe and supportive environment.
"When we think about end of life, one of our greatest hopes is to do what we can do so that we don't unnecessarily burden our loved ones," said Russ Goliger, an M.Div. student at Boston College School of Theology and Ministry, and workshop host. "We don't discuss our final wishes because death is an unpleasant topic and many people just don't have the words to use. However, using simple tools like the Five Wishes Workbook makes the difficulty of putting our wishes into words as easy as checking a box, crossing out a sentence and adding a few words."
"And once your wishes are written down, it is much easier to have that difficult conversation," said Goliger, who has been the music director at First Church for 11 years. "And what we especially like about the Five Wishes Workbook is that once it is completed, signed and witnessed, it becomes a legal advance directive recognized in Massachusetts."
Described as a "living will with a heart and soul," Five Wishes was created in 1996 by non-profit organization Aging With Dignity as a living will and health care power of attorney document. The advance directives meet legal requirements in 42 states (and the District of Columbia).
In his research for a class on pastoral care and counseling, Goliger was challenged by his mentors to apply what he learned in a congregation. Additionally, when his mother-in-law passed, Goliger and his spouse went through the "struggle of trying to define what her wishes would have been, had she been able to speak," he said. "It's kind of a personal project, and I brought it to the congregation and they supported it. There's tremendous appreciation for it and everyone thinks it's great thing to do."
The Rev. Donna Vuilleumier, a frequent speaker on the spiritual aspects of choosing advance directives, is the guest speaker for the workshop. She is a hospice spiritual counselor and provides support and education for patients and their families.
Organizers believe the workshop would be especially helpful to children of aging parents, anyone interested in creating an advance directive, and those who want to learn more about end-of-life choices.
"We feel it is a very important and relevant topic for today, and pray that by equipping others with knowledge and tools, we can diminish some suffering at end of life," Goliger said. "We are hoping that people who hear about it come. I would encourage any community to take on this important project, and make this part of life meaningful and connect it to spirituality."
---
Related News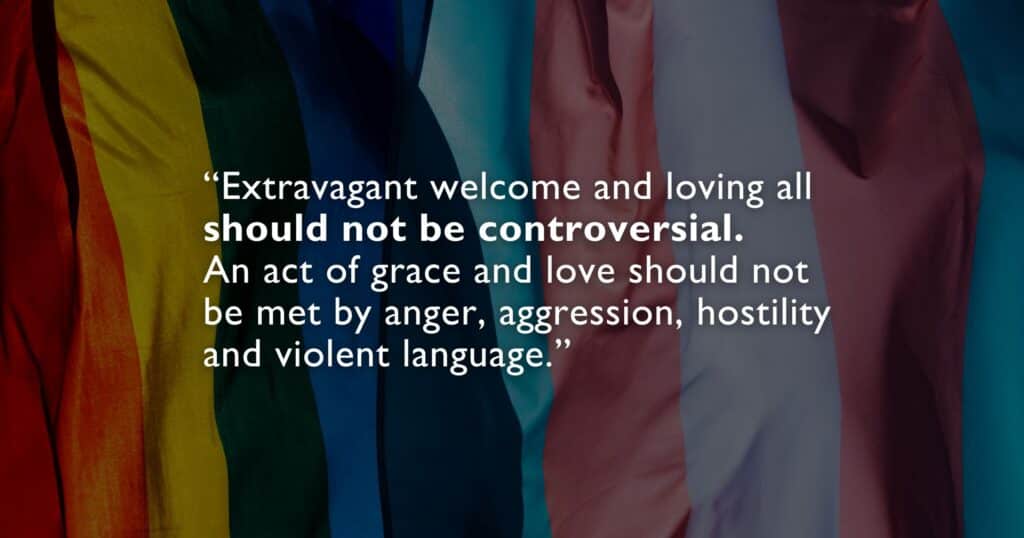 The United Church of Christ National Officers and the Conference Minister of the South Central...
Read More