El Poder de los Mantras
1 Juan 5: 9-13 (NVI) Aceptamos el testimonio humano, pero el testimonio de Dios vale mucho más, precisamente porque es el testimonio de Dios, que él ha dado acerca de su Hijo. El que cree en el Hijo de Dios acepta este testimonio. El que no cree a Dios lo hace pasar por mentiroso, por no haber creído el testimonio que Dios ha dado acerca de su Hijo. Y el testimonio es este: que Dios nos ha dado vida eterna, y esa vida está en su Hijo. El que tiene al Hijo, tiene la vida; el que no tiene al Hijo de Dios, no tiene la vida.  Les escribo estas cosas a ustedes que creen en el nombre del Hijo de Dios, para que sepan que tienen vida eterna.

He estado repitiendo muchas mantras últimamente.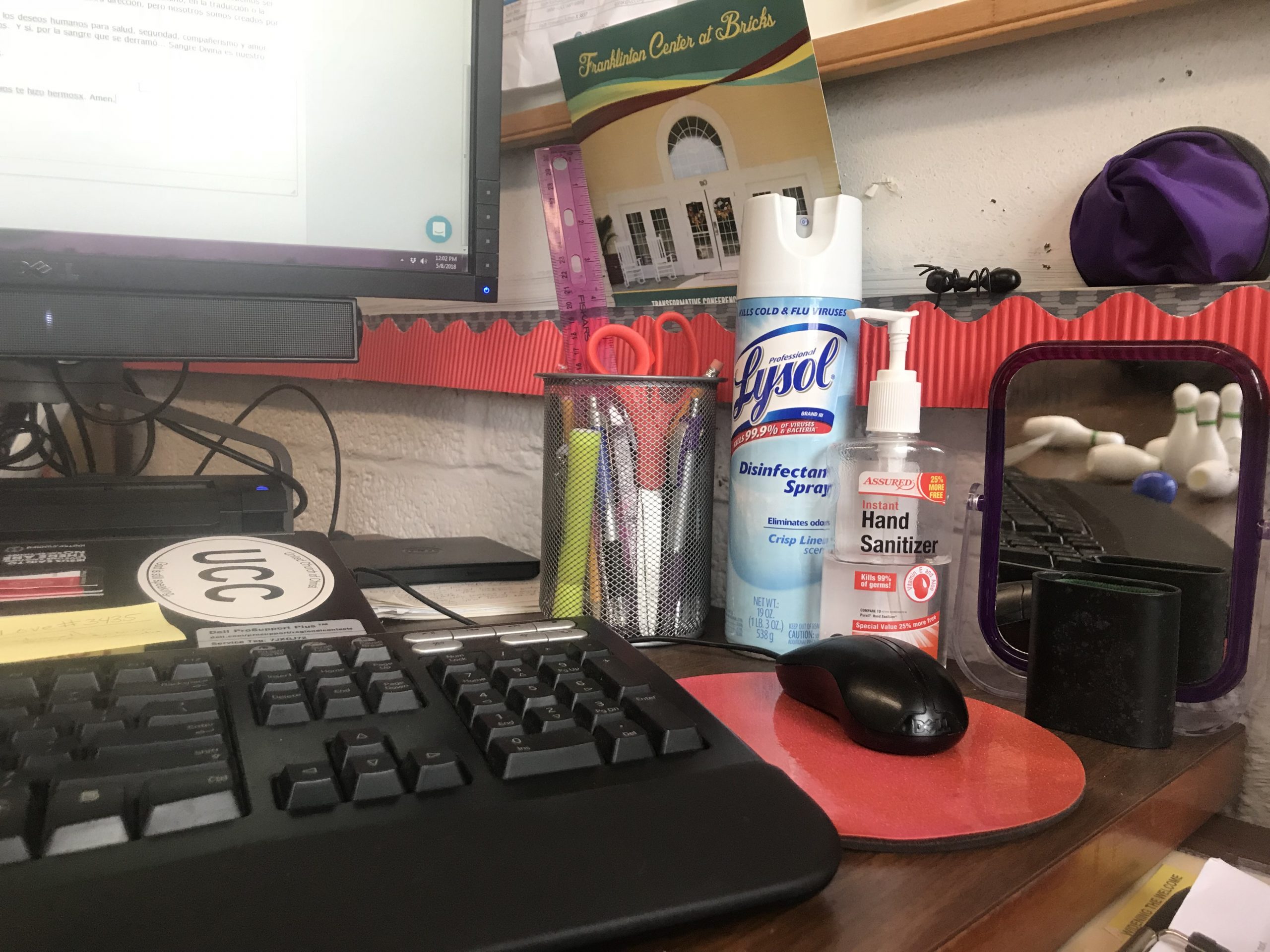 Cuando un hombre se agachó y quito el pájaro muerto de mi camino con sus propias manos y yo no tenia suficiente desinfectante para ambos de nosotros: ¡desinféctalo Dios, desinféctalo!  En la obra de la justicia, SONG: Southerners On New Ground's: tema me energiza y me centraliza: "Squad Up, Skill Up, Slay!  Juntate, Adiestrate, y Ejecuta!"  Y cuando mi energía simplemente disminuye y el trabajo domina y trata de drenarme: "I can do all things through Christ who strengthens me… Todo lo puedo en Cristo que me fortalece…  "Los mantras son poderosos, nos mantienen enfocados y nos recuerdan que no estamos solos.
Para aquellos de nosotros que creemos en Dios hecho hombre, Dios que decidio vivir y morir y seguía siendo siempre Dios… para los que se preguntan sobre la divinidad de Jesús o su humanidad… para aquellos de nosotros que otros han intentado excluir de la entrada a el Reino de Dios (a menudo por excluir nos de nuestra plena humanidad, incluyendo nuestra relación con otros creyentes) allí en 1 Juan 5:9-10 ay un mensaje: «Si tomamos el testimonio humano en valor nominal, cuánto más debemos ser tranquilos cuando Dios da testimonio…»  Podemos quedar aquebrantados en el entendimiento humano, en la traducción o la interpretación, a menudo creyendo en la exclusión humana que se lanzó en nuestra dirección, pero nosotros somos creados por Dios y Dios da testimonio.
Somos totalmente humanos, almas en cuerpos físicos con los deseos humanos para salud, seguridad, compañerismo y amor.  Somos reales por el soplo de Dios en cada uno de nosotros.  Y sí, por la sangre que se derramó… Sangre Divina es nuestro testimonio.
Ama a quien amas.  Ser quien eres.  Dios te hizo hermosx.
Mantras as Prayer: Ama a quien amas.  Ser quien eres.  Dios te hizo hermosx. Amen.
---
Related News
One hundred and twenty-five years ago, the United States was in the throes of a most vibrant...
Read More