El amor es azúcar y sal
1 Juan 3: 16-24 (Traducido de la MSG por Rev. Dr. De Gonzalez ): Así es como hemos llegado a comprender y experimentar el amor: Cristo sacrificó su vida por nosotros. Esta es la razón por la cual debemos vivir sacrificadamente por nuestros companeros creyentes, y no solo por nosotros mismos. […] Mis queridos hijos, no solo hablemos de amor; practiquemos el amor verdadero […] Dios nos dijo que nos amemos, en línea con el mandato original. Mientras guardamos los mandamientos de Dios, vivimos profunda y seguramente en Dios, y Dios vive en nosotros. Y así es como experimentamos la presencia profunda y permanente de Dios en nosotros: por el Espíritu que Dios nos dio.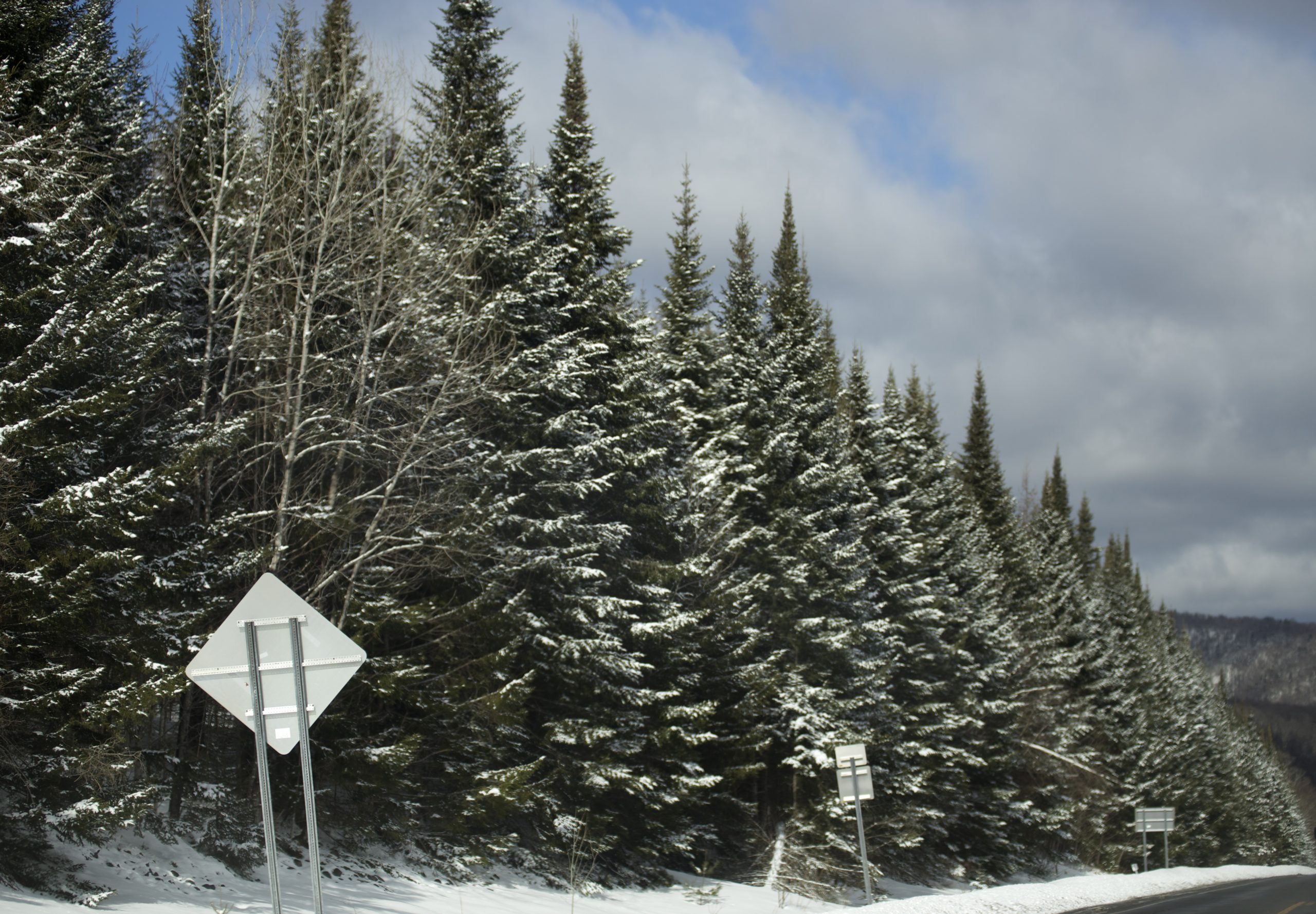 ¿Cómo experimentamos el amor? ¿Abrazándonoe y besándonos? ¿O al tocar y sentir? Era un viernes frío mientras nos dirigíamos a este maravilloso lugar. Estaba nevando y pensé que el fin de semana estaba en ruinas. Pero el amor estaba en el aire, lo sabíamos, la presencia de Dios estaba en medio de la nieve. De repente, la presencia de Dios era cercana y poderosa. Un ciervo se precipitó frente a nuestro auto, los árboles llenos de nieve, ¿o era azúcar? No, era sal! Sí, Azúcar y sal rociados en los árboles, como el Espíritu Santo salpica en nuestras almas.
El azúcar proporciona energía para nuestras actividades. Y sal? La sal mejora los sabores y ayuda a suprimir la amargura.  Esta es una de las funciones del Espíritu Santo, proporcionar el poder que nuestro cuerpo necesita para la preservación.
De la misma manera que disfrutamos nuestro viaje mirando los árboles salpicados con azúcar y sal, debería ser la forma en que otros ven y disfrutan el trabajo del Espíritu Santo en nosotros. Una bendición y no un obstáculo, tome por ejemplo algunas de las bendiciones que Latinx trae a este mundo: los dones de la creatividad en las artes, en la predicación, en la música, en la adoración, en la educación; y no te olvides del poder de nuestra sexualidad, que es tambien regalo de Dios. Y toda esta creatividad rocía sabor, poder y amor. Y en todo esto, mis amadxs viene un deseo de Amor que se da libremente (con consentimiento) y no se almacena.
Oración: ¡Dios mío, ahora que estamos sazonados, podemos saborear la plenitud de tu Gloria! Gracias por amor polvoreado con azúcar y sal. Amén.
---
Related News
On October 13th, a delegation of UCC laity and clergy are scheduled to deliver more than 6,500...
Read More