Ecumenical gathering in New England supports development of Latinx ministries, churches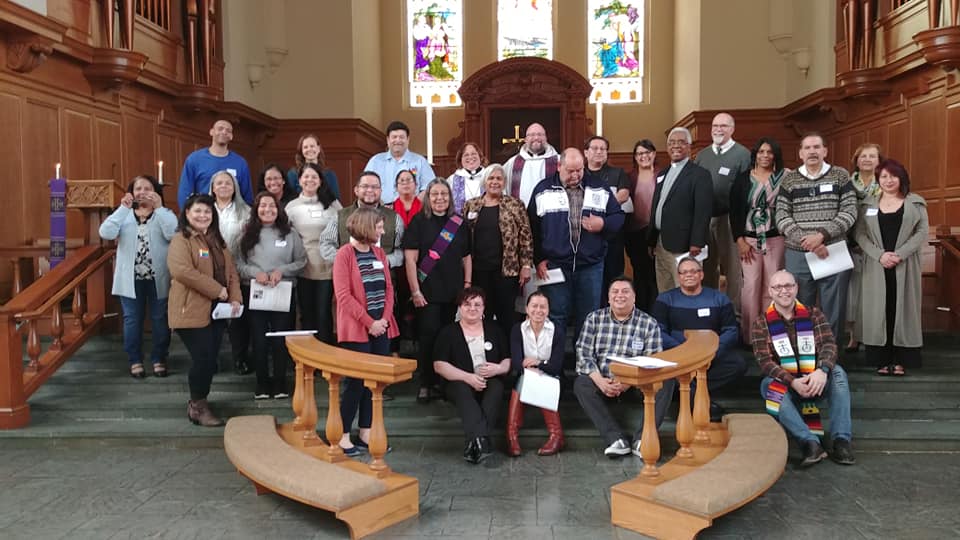 More than fifty faith leaders from five denominations came together in Worcester, Massachusetts in late March, gathering around the support and development of Latinx ministries and the planting of Latinx churches in New England and beyond.
The event was organized by Red Ecumenica para el Desorrollo de Iglesias Latinxs Nueva Inglaterra (REDIL), an ecumenical ministry of the Evangelical Lutheran Church of America (ECLA), United Church of Christ (UCC), Presbyterian Church (USA) (PC/USA), Episcopal Church and United Methodist Church (UMC). Translated, REDIL means the Ecumenical Gatherings for the Development of Latinx Churches. The March 29-30 gathering, or encuentro (encounter, in this context 'finding each other'), at Trinity Lutheran Church drew pastors, denominational and lay leaders who are interested in spreading the gospel of Jesus Christ from a Latinx cultural context. Built around the theme 'Planting our Faith like Mustard Seeds' from Matt 17:20, the encuentro provided an opportunity to forge partnerships and build relationships across denominations through worship, candid panel discussions and conversation.
"I was involved with the REDIL Nueva Inglaterra gathering before my calling to the UCC National Setting," said Roberto Ochoa, Program Associate for Congregations of Color, UCC Faith INFO team, and one of the coordinators of the March event. "My Cleveland colleagues and Conference Ministers embraced the encuentro as a good way to demonstrate UCC national and regional cooperation and partnership. I believe it is very aligned to my current position within the denomination."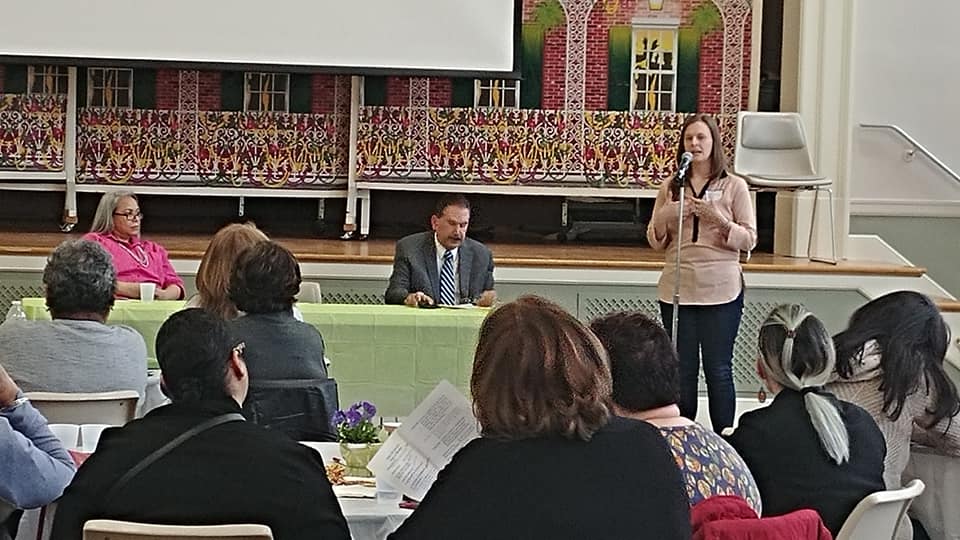 The mission of REDIL is to gather together ecumenical Latinx pastors, leaders and congregations involved in church planting and renewal. REDIL meets twice a year, through various parts of the U.S., to share resources such as planning strategies, funding sourcing, coaching and congregational outreach from a Latinx cultural context. It also encourages partnerships across denominations, underscoring ways Latinx congregations can work together ecumenically, sometimes birthing congregations with dual or more identities (i.e. UCC/Lutheran, Lutheran/Episcopal, UCC/Presbyterian, etc.).
Two of the original founders of the REDIL movement served as the encuentro's keynote speaker and worship coordinator. The Rev. Ruben Duran, ELCA Director of Congregational Vitality, spoke of challenges facing Latinx pastors and leaders, who often feel alone in their ministries. He noted that it is sometimes perceived that Latinx ministries seem not to be a priority within the Church in the U.S. even as the numbers of Latinx population grows.
Rev. Duran challenged denominational leaders to stop looking at ethnic identified ministries as an afterthought, to authentically actively commit resources for the future of the Church.
"The concept of having faith as a mustard seed is a powerful metaphor for proclaiming the gospel during times of uncertainty when witness of social justice is needed," Ochoa said. "It is that faith which sustains us forward."
The Rev. Persida Mendez Rivera, who is pastoring Iglesia de Ministerio Nueva Creacion (Church of the New Creation Ministry), Manchester, Connecticut, a dual congregation (UCC/ELCA), coordinated the four worship services.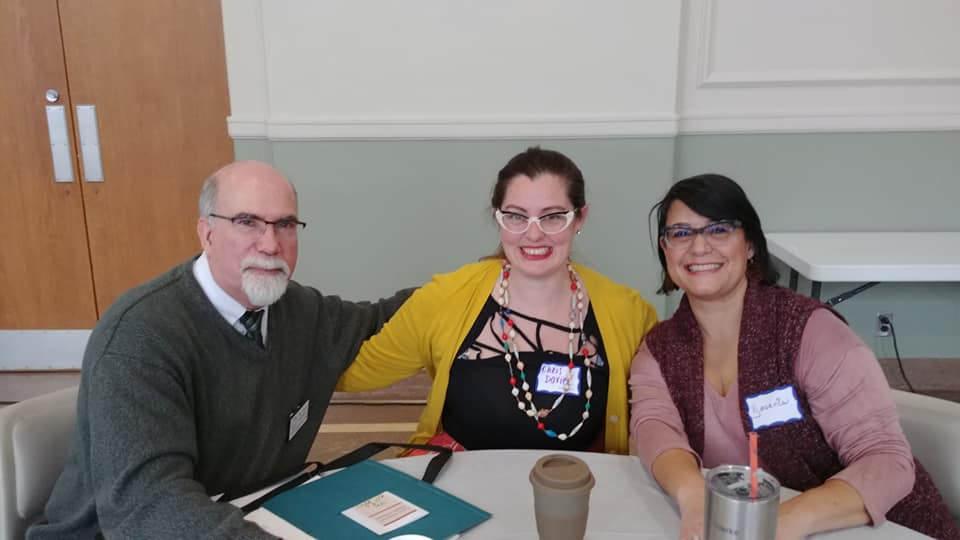 "The conference was a timely and necessary support of Latinx churches in the United Church of Christ and beyond. Centered in Spanish language, we worshipped, prayed, laughed and learned alongside each other; strengthening current relationships and developing new ones," said the Rev. Chris Davies, UCC Faith INFO Team Leader. "Further, the ecumenical nature allowed us to be fully present in our own traditions and witnessed along the way by our sister denominations. ¡Aprendí mucho y me sentí honrado de estar allí!"
The ecumenical gathering in Massachusetts follows a UCC consultation on Latinx Ministries at the National Setting in February of this year.
The Proyecto Encuentros de Gracia y Bienvenida project team is committed to bringing the values of intersectionality and radical inclusivity to life in the United Church of Christ. That group hosted two dozen UCC clergy at the Church House in Cleveland for a conference on Latinx ministries that advance open and affirming values. Leaders of the denomination's Latinx churches are committed to creating a toolkit, a resource in their theological dialogue that plants seeds of transformation toward the full inclusion of LGBTQ Latino/Latinas in church and society.
La reunión ecuménica en Nueva Inglaterra apoya el desarrollo de los ministerios y iglesias Latinx
Más de cincuenta líderes religiosos de cinco denominaciones se reunieron en Worcester, Massachusetts, a fines de marzo, reuniéndose en torno al apoyo y desarrollo de los ministerios Latinx y la plantación de iglesias Latinx en Nueva Inglaterra y más allá.
El evento fue organizado por Red Ecuménica para el Desarrollo de Iglesias Latinx Nueva Inglaterra (REDIL), un ministerio ecuménico de la Iglesia Evangélica Luterana de América (ELCA), Iglesia Unida de Cristo (UCC), Iglesia Presbiteriana (PC / EE. UU. ), Iglesia Episcopal y Iglesia Metodista Unida. La reunión o encuentro del 29 y 30 de marzo (un encuentro en este contexto, "encontrarnos") fue en la Iglesia Luterana Trinity y trajo a pastores, líderes denominacionales y laicos que están interesados en difundir el evangelio de Jesucristo desde un contexto cultural latino. Basado en el tema Plantar nuestra fe como semillas de mostaza de Mateo 17:20, el encuentro brindó la oportunidad de forjar alianzas y establecer relaciones entre las diferentes denominaciones mediante la adoración, los paneles de discusión francos y las conversaciones.
"Participé en la reunión REDIL Nueva Inglaterra antes de mi llamamiento al entorno nacional de la UCC", dijo Roberto Ochoa, asociado del programa para Congregaciones de Color, equipos de UCC Faith INFO y uno de los coordinadores del evento de marzo. "Mis colegas de Cleveland y los Ministros de la Conferencias Nueva Inglaterra aceptaron el encuentro como una buena manera de demostrar la cooperación y asociación nacional y regional de UCC. Creo que está muy alineado con mi posición actual dentro de la denominación."
La misión de REDIL es reunir a pastores, líderes y congregaciones ecuménicas de Latinx involucrados en la plantación y renovación de iglesias. REDIL se reúne dos veces al año, a través de varias partes de los EE. UU., Para compartir recursos tales como estrategias de planificación, obtención de fondos, "coaching" (acompañamiento ) y alcance congregacional desde un contexto cultural Latinx. También fomenta las asociaciones entre denominaciones, subrayando las formas en que las congregaciones de Latinx pueden trabajar juntas ecuménicamente, a veces con congregaciones con identidades duales o más (es decir, UCC / Lutheran, Lutheran / Episcopal, UCC / Presbyterian, etc.).
Dos de los fundadores originales del movimiento REDIL sirvieron como oradores principales y coordinador de alabanza del encuentro. El Reverendo Ruben Duran, Director de Vitalidad Congregacional de la ELCA habló sobre los desafíos que enfrentan los pastores y líderes de Latinx, quienes a veces se sienten solos en sus ministerios. Señaló que a veces se percibe que los ministerios y iglesias Latinx no parecen ser una prioridad dentro de la Iglesia en los Estados Unidos, incluso a medida que ha crecido el número de personas de Latinx en la pais. El Reverendo Duran desafió a los líderes denominacionales a que dejen de considerar los ministerios con identidad étnica como una idea de último momento, para que comprometan auténticamente los recursos para el futuro de la Iglesia.
"El concepto de tener fe como semilla de mostaza es una poderosa metáfora para proclamar el evangelio en tiempos de incertidumbre cuando se necesita dar testimonio de justicia social", dijo Ochoa. "Es esa fe la que nos sostiene hacia adelante".
La Reverenda Persida Méndez Rivera, quien es pastora de la Iglesia del Ministerio Nueva Creación (Manchester), Manchester, Connecticut, una congregación dual (UCC / ELCA), coordinó los cuatro servicios de adoración.
"La conferencia fue un apoyo oportuno y necesario de las iglesias Latinx en la Iglesia de Cristo Unida y más allá. Centrados en el idioma español, adoramos, rezamos, reímos y aprendimos juntos; fortalecer las relaciones actuales y desarrollar otras nuevas ", dijo la reverenda Chris Davies, líder del equipo UCC Faith INFO. "Además, la naturaleza ecuménica nos permitió estar plenamente presentes en nuestras propias tradiciones y ser testigos en el camino por nuestras denominaciones hermanas. ¡Aprendí mucho y me sentí honrada de estar allí!"
La reunión ecuménica en Massachusetts sigue a una consulta de la UCC sobre los Ministerios Latinx en el entorno nacional en febrero de este año.
El proyecto Proyecto Encuentros de Gracia y Bienvenida se compromete a llevar los valores de interseccionalidad y inclusividad radical a la vida en la Iglesia Unida de Cristo. Ese grupo albergó a dos docenas de clérigos y laicos Latinx de UCC en Church House en Cleveland para una conferencia sobre los ministerios Latinx que promueven valores bienvenida para la comunidades Gay, Lesbiana, Bi, Transgenero, y cual mas . Los líderes de las iglesias Latinx de la denominación están comprometidos a crear un conjunto de herramientas, un recurso en su diálogo teológico que plante semillas de transformación hacia la inclusión total de las Latinx LGBTQ en la iglesia y la sociedad.
---
Related News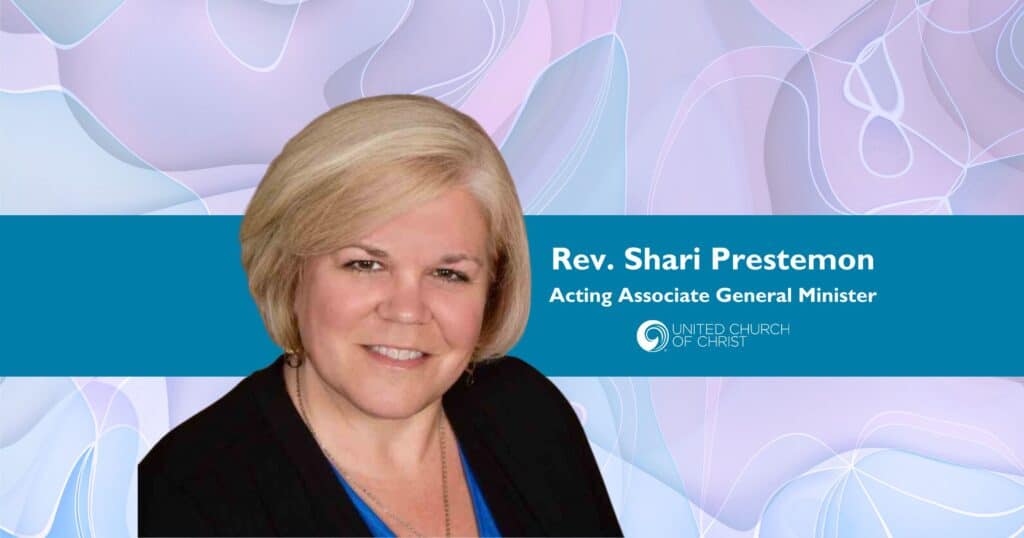 A new United Church of Christ national leader has been called. The UCC Board voted in a...
Read More