Ecumenical Advocacy Days
Ecumenical Advocacy Days is an annual gathering of Christian advocates and activists. We worship, delve deeply into the pressing issues of the day, and lift our voices by speaking truth to power on Capitol Hill.
Ecumenical Advocacy Days is a movement of the ecumenical Christian community, and its recognized partners and allies, grounded in biblical witness and our shared traditions of justice, peace and the integrity of creation. Our goal, through worship, theological reflection and opportunities for learning and witness, is to strengthen our Christian voice and to mobilize for advocacy on a wide variety of U.S. domestic and international policy issues.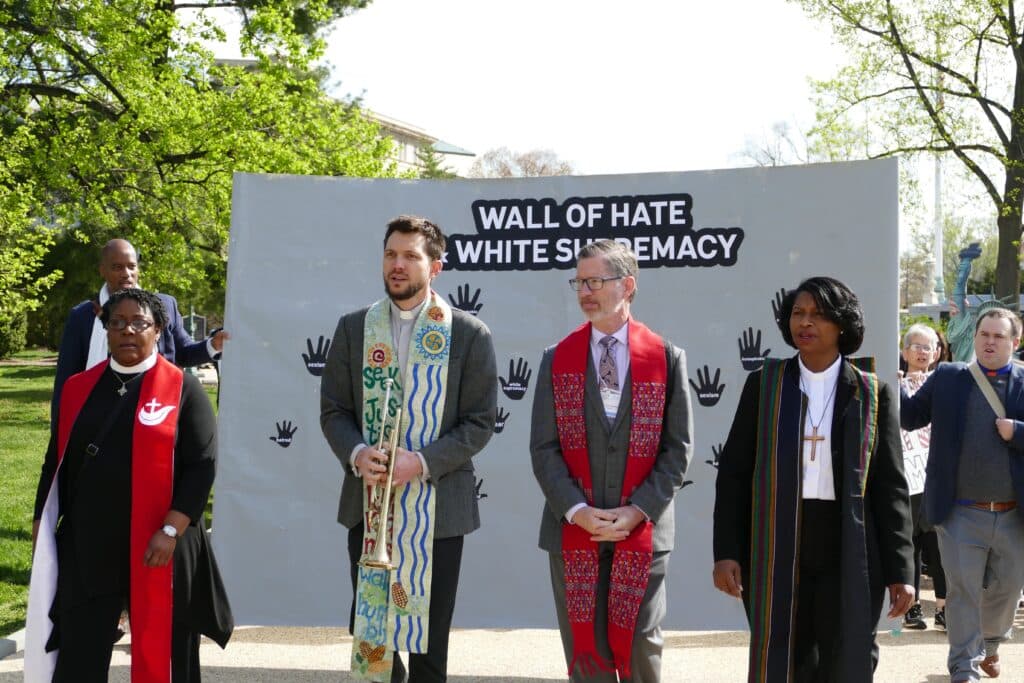 Join us for EAD 2023!
Swords into Plowshares – Achieving Enough for All & Pursuing Peace
The "Let Us Beat Swords into Ploughshares" statue in front of the United Nations in New York is an iconic symbol of peace, depicting the biblical image from the prophet Micah, "they shall beat their swords into plowshares, and their spears into pruning hooks; nation shall not lift up sword against nation, neither shall they learn war any more" (Micah 4:3). The plowshare has been a powerful symbol for the peace movement around the world, yet too often, we skip the rest of that passage: "they shall all sit under their own vines and under their own fig trees, and no one shall make them afraid" (Micah 4:4). The passage as a whole is God's promise that every person will have the means by which to enjoy their time, to move in the world without fear, and to participate in sabbath rest. Our portion will suffice; we will each have enough. Our call as Christians is to participate in the work God is doing to bring about this holy Shalom.
In 2023, we gather during a time of significant fears and uncertainty; there are many threats to humanity's future amidst unsustainable consumption and an unrelenting reliance on violence. Violent conflicts continue to rage daily not only in Ukraine, but also in countries like Afghanistan, Yemen, Ethiopia, the Philippines, Haiti, and Palestine, and elsewhere. These wars are being used to justify increases in military spending around the globe—especially in the United States—which were already at unnecessary, record-breaking highs. At the same time, the global community is also experiencing drastic economic and social upheaval. We are recovering from a global pandemic that continues to impact countless lives and has destabilized our global economy. Recent studies also highlight that 345 million people are now experiencing acute hunger globally, a number that has more than doubled since 2019 despite previous progress.
To realize the world in Micah's vision, God is calling all people to join in work that will craft peace and abolish hunger. Let us heed Christ's call by gathering as one body and embracing hope for the world, one in which we not only reforge all weapons of destruction into tools of growth but also cultivate healing throughout God's creation and pursue systems that empower each person to thrive. Join us at Ecumenical Advocacy Days 2023, a conference to worship, educate, and advocate for the innovative and courageous policies needed to realize God's promise.
About EAD
EAD began in 2003 as a coalition of sponsor organizations holding an annual national education and advocacy conference around different social justice issues for Christian advocacy. Since then it has become the premier Christian advocacy event in the United States, bringing together 1,000 faith advocates each year to mobilize for action and to make a public witness on Capitol Hill.
EAD has addressed issues such as:
Food justice
Economic justice and livelihood
Poverty and hunger
Immigration and refugees
Climate change and environmental justice
National and international security issues, particularly affecting women and children around the world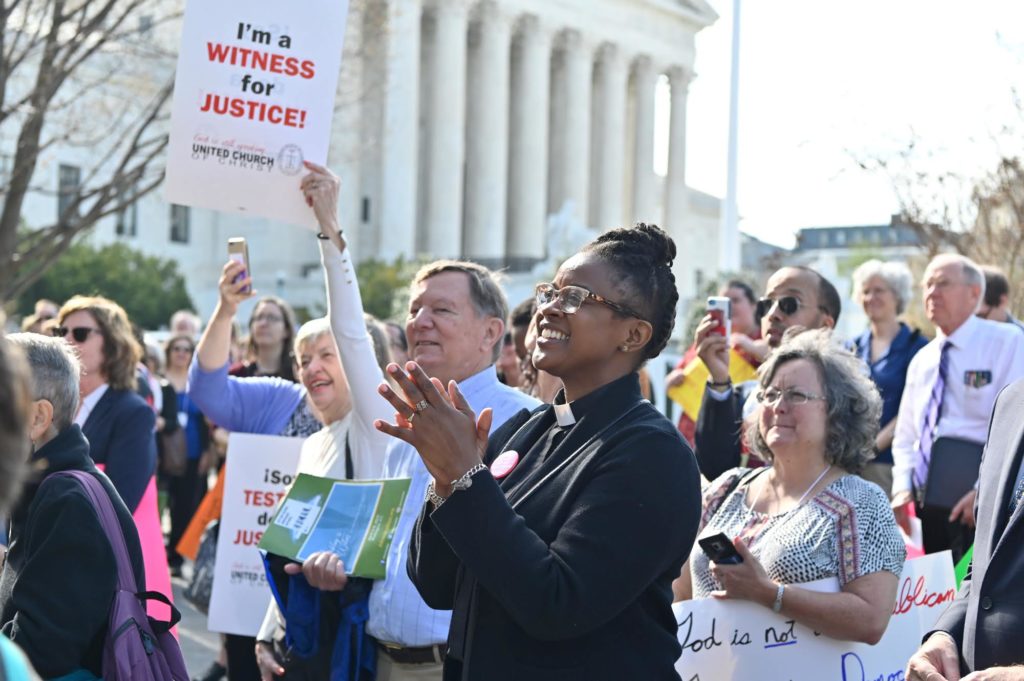 Get Involved. Answer the Call to Action.
Questions? Contact UCC.
Michael Neuroth
International Policy Advocate
neurothm@ucc.org