Early assessment in Florida finds damage to two UCC churches
Following one of the strongest storms in U.S. history, many Floridians are getting back to their homes and neighborhoods, coming face-to-face with the aftermath of Hurricane Irma. Because of destruction, flooding and loss of power to millions statewide, leaders of the United Church of Christ are just beginning to learn about the storm's impact on the UCC community.
The Rev. John Vertigan, conference minister of the Florida Conference UCC, was without power in the Orlando area for four days after the storm. He has been in touch with Florida Conference regional ministers the Rev. Leslie Denney Etheredge and the Rev. Raymond Hargrove about the known extent of the damage.
"So far as we know, everyone is safe," Vertigan said. Hurricane Irma has left 68 dead in its wake — 31 across three states and 37 in the Caribbean.
According to Vertigan, Pass-a-Grille Beach Community UCC, in St. Pete Beach, has its steeple damaged by the storm, and United Church UCC, in Marco Island, had two steeples and its interior damaged.
What remains unknown is the situation in Key West, a part of the state that was devastated by Irma. The conference is awaiting word from First Congregational UCC, though it could be some time since the community there was under a mandatory evacuation. Monroe County officials say search and rescue teams are now going door-to-door in the area.  
"I've spoken with Zach Wolgemuth (of UCC Disaster Ministries). He called and is ready to help," Vertigan said. "And Krista Betz with the Pension Boards has said they are ready to help our clergy with unmet needs."
Hurricane Irma made landfall on Sunday, Sept. 10, as a Category 4 storm, with record-force winds (185 mph) and storm surges along the coast, forcing millions in the state to evacuate and seek shelter. Downed power lines, uprooted trees and lingering flood-waters present challenging conditions to the first responders, and more than 6 million Floridians were, or are still, without power. 
Miami felt the first effects of the storm. The Rev. Laurie Hafner, pastor of Coral Gables UCC (Coral Gables, Fla.) said her congregation had "no damage," but the Miami suburb is among the locations where electricity is restored.
"We were really, really lucky," she said. "Coral Gables is known as the City of Trees and of course they were down everywhere, along with power lines. Most of our folks haven't had power since Saturday. We're trying to pick each other's spirits up — a lot of community potlucks. We're not expecting power back here (in the Miami area) until the end of the week."
The United Church of Christ launched an appeal for Hurricane Irma just before the storm hit, with 100 percent of all gifts are going to disaster recovery in Florida and in the Caribbean. More information about the UCC response and ways to help can be found on the UCC Disaster Ministries page.
---
Related News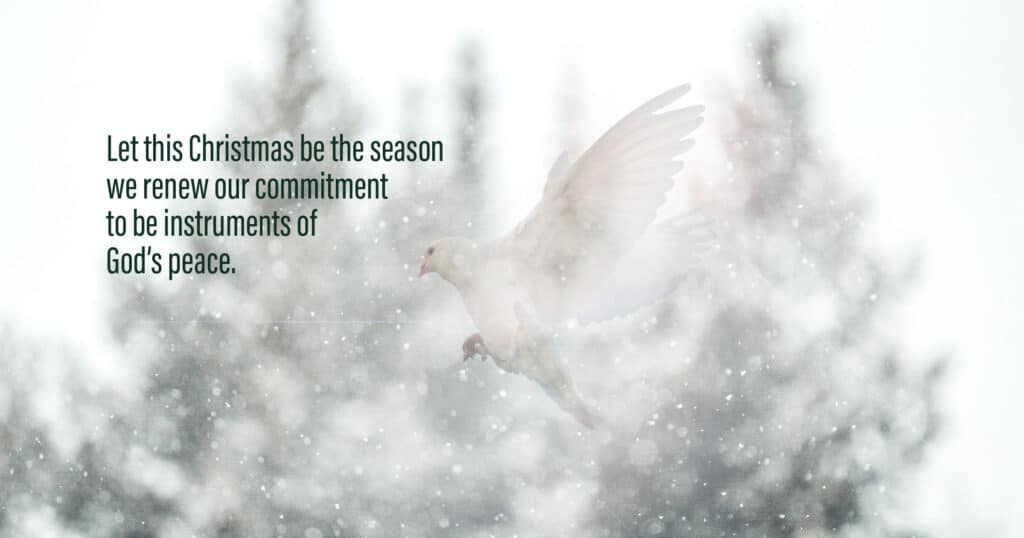 In his Christmas message to the wider Church, United Church of Christ General Minister and...
Read More