Dorhauer joins global ecumenical efforts for peace in Korea
The United Church of Christ general minister and president joined ecumenical global leaders who gathered virtually this week to pray together for peace on the Korean peninsula. Marking the 70th anniversary of the war in Korea, the Rev. John Dorhauer, as the board chair of the National Council of Churches, represented the United States faith community.
The group publicly presented a Joint Ecumenical Peace Message via livestream, drafted to observe the anniversary marking the start of the Korean War, June 25, 1950. The message was read, paragraph by paragraph, by representatives of churches from countries that participated in the war. The religious leaders called for a formal acknowledgement to end that conflict, which concluded in 1953 with an armistice.

"We expect that this long overdue recognition of historical reality, and a peace treaty to document it, would be a pivotal contribution to reducing tensions and hostility in the region," the message reads, calling for cancellation of further military exercises in the region, with resumption of dialogue between the governments of North and South Korea, and with renewed diplomatic relations between North Korea and the USA. 
"We continue as churches in the U.S. to be in full support of the National Council of Churches in Korea to call for an end to war and to negotiate a peace settlement," said Dorhauer. "I talked of my embarrassment as a U.S citizen when our president's rhetoric in 2017 raised tension between North Korea and the U.S., and had everyone on the peninsula living with a real threat of escalation."
Dorhauer also noted that the NCC proudly supported documents written following the historic meeting between the two Koreas in 2018, when leaders from the North and South met for the first time across the boundaries of the DMZ. 

"The creation of liaison offices on both North and South sides of the DMZ was a real joy to the world. The commitment for citizens from North and South Korea to use those liaison offices as a place to participate in the peace process was a huge step forward. In America, we watched with great sadness last week the destruction of those offices in the North that the leaders of North Korea obliterated – a clear signal to the world that they are losing interest in unifying the peninsula and negotiating for lasting peace."
Dorhauer ended his message with a promise of continued solidarity and support of the churches in Korea to create an end to war and a prayer to find a pathway to a lasting peace. 
A new WCC booklet, "The Light of Peace – The Churches and the Korean Peninsula," was released that day to offer member churches resources for understanding and reflecting on 70 years of unresolved conflict on the Korean Peninsula during this anniversary year.
---
Related News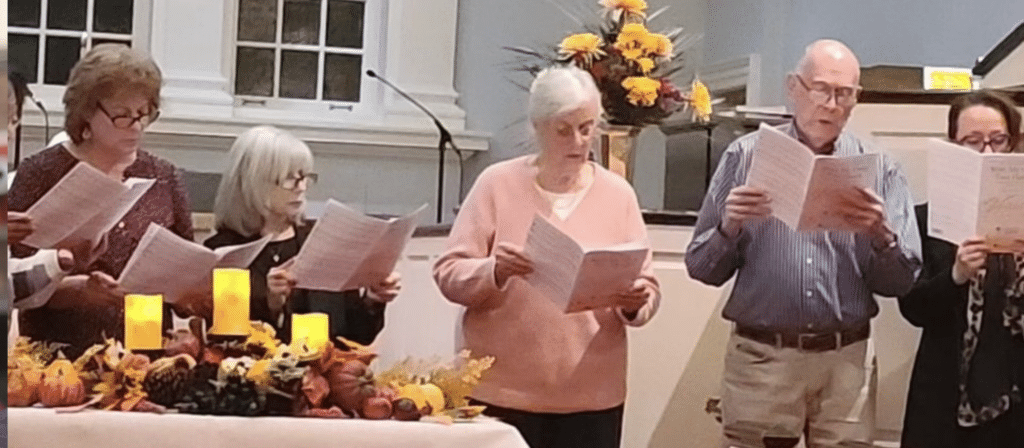 Many United Church of Christ congregations across the country participated in interfaith...
Read More