Documentary: 'Fallen Angel: The Outlaw Larry Norman'
In our world, where the genre of "contemporary Christian music" outsells both classical and jazz/blues formats, and praise bands with drums and guitars appear in many of the even the more traditional conservative congregational settings around us, it's hard to remember a time when the idea of a Christian rock artist was viewed as revolutionary.
With this documentary, and his previous movie – "Frisbee: The Life and Death of a Hippie Preacher" – filmmaker David Di Sabatino opens up the world of the Jesus Movement of the late 60's and 70's through the story of prominent, often controversial individual.
Larry Norman, who died last year at the age of 60 after a long history of poor health, was a principal architect of what came to be known as "Jesus Music" and/or "Christian rock" music. Arising from the San Jose band People that had a modest yet successful single in "I Love You," Norman's solo career was launched in 1969 with a faith-filled release on the mainstream label, Capitol Records.
That album, "Upon This Rock," remembered fondly by many as the first pop/rock release by an outspoken Christian artist, launched a thousand variations on that theme — presenting and evangelistic message of Jesus' love in what was then a modern pop music form.
Celebrated by some as a songwriter in the league of Bob Dylan and a live performer in the vein of Mick Jagger, Norman's albums of the 70's – including the celebrated Christian rock classic "Only Visiting This Planet" – became expressions of what it might sound like if there was an authentic expression of the gospel message in vital, modern music. Norman's mix of social commentary, political insight, and street level poetic and musical sensibilities, proved a winning combination for Christians looking for relevant musical artists, and mainstream people interested in hearing about a faith relevant to their own experience.
As a groundbreaking rebel rocker, with long hair and the sense of style that it suggests, Larry Norman was a controversial figure and a natural subject for a film about the early development of the idea of the CCM musical business.
But Norman's story is complex and filled with Shakespearean human drama: a best-friend mentored and then betrayed, a failed marriage or two, an unwillingness to embrace an illegitimate offspring, a community of like-minded artists that dissolved in petulant competitiveness and financial misdealing, and at its center hero figure that appears to be his own worst enemy.
Throughout the film, Norman's penchant for myth-making, his personal and commercial dealings, his stalled artistic career and flawed humanity are explored in dramatic detail though interviews with many who knew, loved and worked with him.
The film struggles to tell the public story without getting too entrenched in the personal drama and insider squabbles that develop when something like a family is coming apart, and mostly rises above more voyeuristic tendencies. [Full disclosure: I have known and befriended many of those interviewed here over the years, once interviewed Mr. Norman myself for a cover story in CCM Magazine, and I appear for a brief 15 seconds in the film.]
Of course the challenge for the filmmaker is to tell a story about a beloved if equally infamous, but less than well-known, individual in a way that is compelling to a broad audience. Di Sabatino tells this complex and layered story well, mixing archival footage of Norman performing on television with interviews with the other principals. Still, one can imagine those who know and care little about Christian rock music, and even less about this pioneering artistic influence finding this story less than compelling as it delicately unfolds.
Yet for fans of the genre, especially those like myself who were inspired early on by Christian rock artists like Norman, Randy Stonehill, Mark Heard, the band Daniel Amos and others in his Solid Rock Records family, this is a morality tale as profound and engaging as the biblical story of King David's rise and fall.
Di Sabatino's self-described "Bible story" makes an eloquent move from oral tradition to film document ably, although the low quality live music footage taken largely from archival TV recordings, the more artful animated sections and the tendency to rely on talking heads, reveals more about the challenges of taking on a major undertaking working on a modest budget.
While there is a sense of graceful forgiveness in the film as the folk come to terms with Norman's failings and the hurt he unleashed in their lives and careers, there is a sense of its undoing a popular and highly defended mythic character.
This is no doubt because the CCM industry as a whole has lacked the will and resources to tell the whole story and hold accountable the individuals who make the music, often labeled as "ministry." With a preference for promotion, rather than in-depth journalistic integrity, the Christian music press has remained mostly silent, while Norman's cottage industry has marketed, and repackaged not only his classic music, but maintained the defensive storyline of Norman as an innocent victim.
But the real gift of "Fallen Angel," as if telling the truth is not its own reward, is in the exposure of this fine music, some of it nearly four decades old. Laced with a soundtrack that displays the vast talents of Norman, Stonehill and his cadre of cohorts, the film reminds the viewer of the power of music and poetry, the vital influence and energy of rock music.
Norman's gentle ballad "The Outlaw," and seminal rocker based on words ascribed to Martin Luther, "Why Should the Devil Have All the Good Music?" together with Stonehill's "King of Hearts" or "Keep Me Running," recall the early innocence, and artistic brilliance that spawned an industry.
Fallen Angel: The Outlaw Larry Norman is available in Festival DVD Release from Jester Media at fallenangeldoc.com.
---
Related News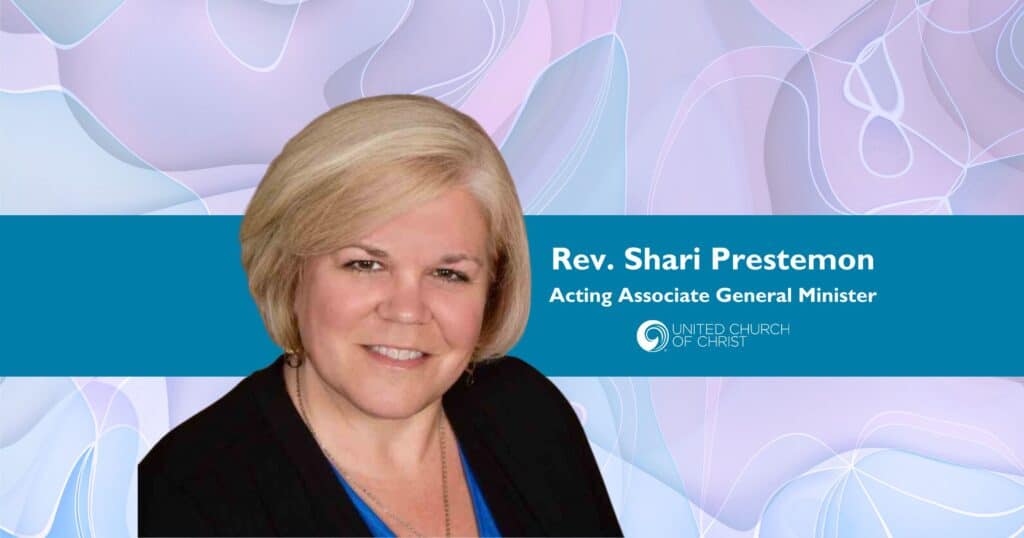 A new United Church of Christ national leader has been called. The UCC Board voted in a...
Read More