Do the Mission Dash 5K to support international climate justice efforts
Do you know if you "Do the Dash" you can help olive tree farmers in Palestine plant more trees? "Dashers" can also assist people in five coastal villages of Bangladesh find a way to grow food, despite the growing amount of saline in their soil, a byproduct of rising seas.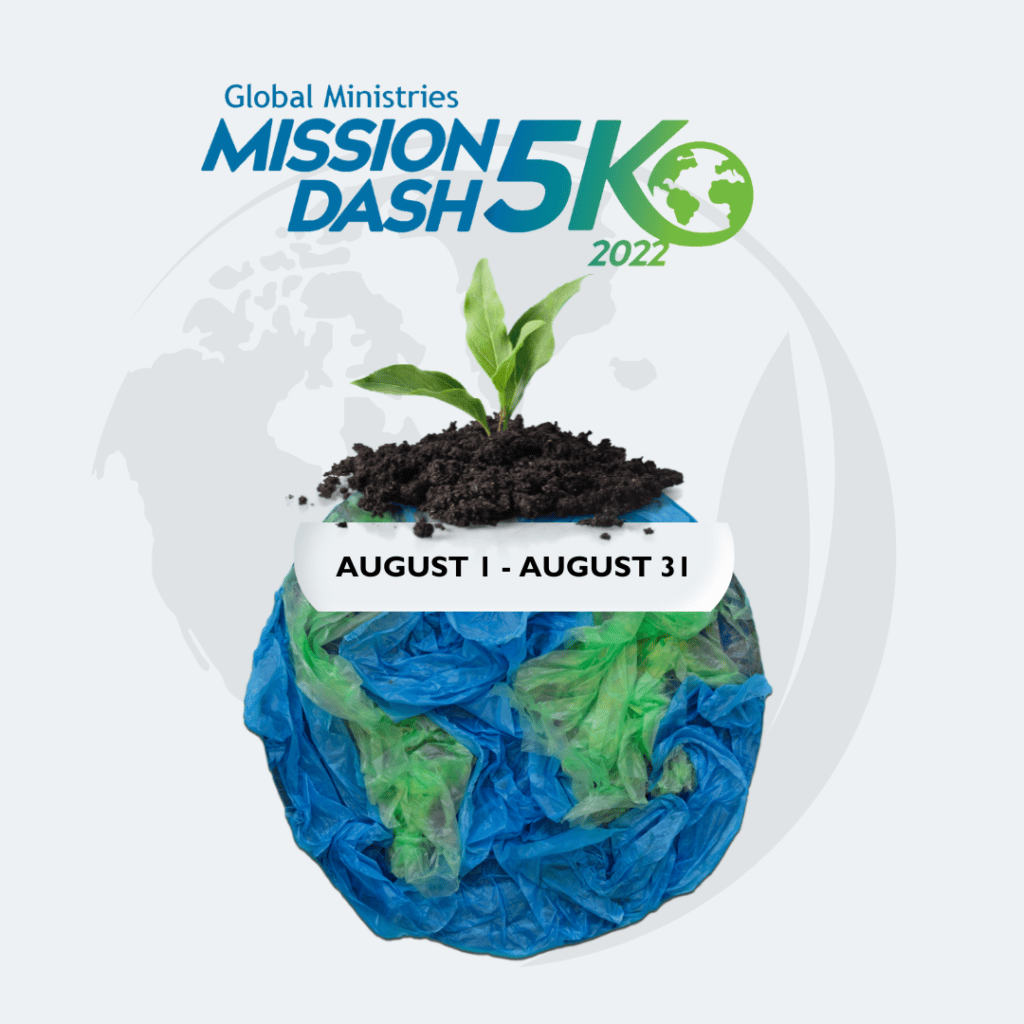 These are just two projects that the Global Ministries Mission Dash 5K will help fund through participation in the virtual event in August. Its theme: Climate justice.
"We want to show solidarity with siblings around the world in support of climate justice," said the Rev. Karen Georgia Thompson, UCC associate general minister and co-executive of Global Ministries.
Help for 5 regions
"In recent years, the devastating effects of climate change have become far more evident all over the world," Thompson said. "Earthquakes, cyclones, droughts and other natural disasters have destroyed homes and uprooted communities and affected the livelihood of millions.
"It's not just one region. There's interconnectedness when we talk about climate change and climate justice. Through the Mission Dash 5K we are able to support partners in multiple places at the same time, underscoring the interconnected global web we are dealing with."
Global Ministries – the common overseas ministry of the UCC and the Christian Church (Disciples of Christ) – is hosting the virtual 5K to support creation care efforts of international partners in each of the five regions of the world it serves.
Planting olive trees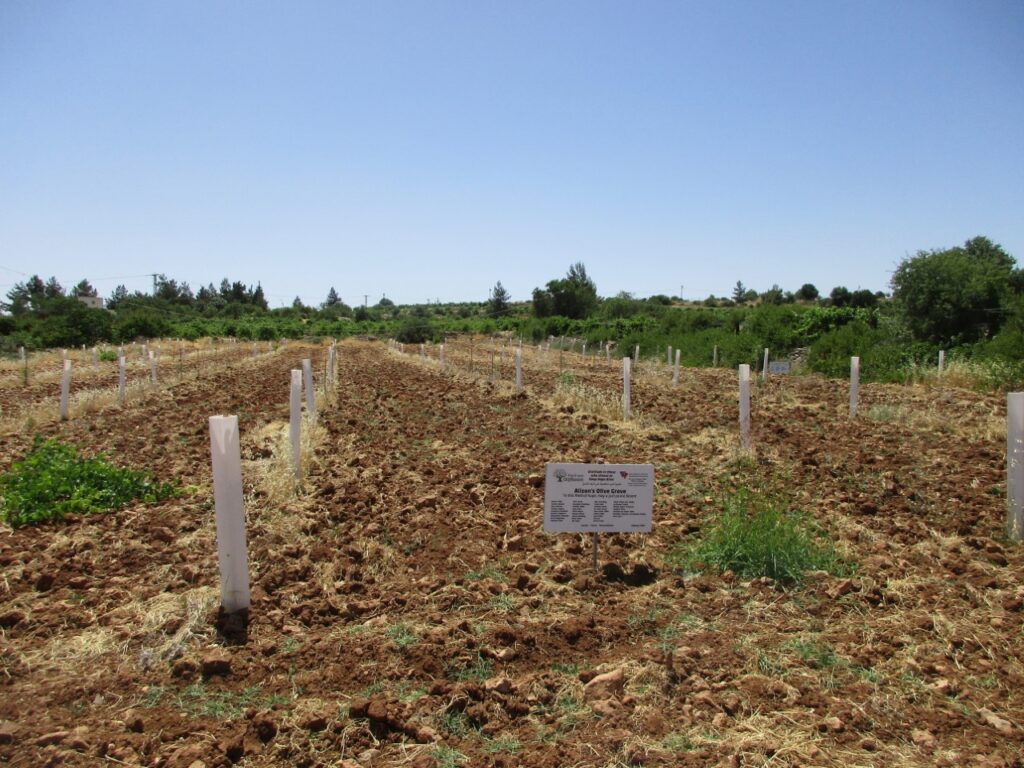 "The Mission Dash will support the work of the YMCA and YWCA in Palestine, specifically the Joint Advocacy Initiative's "Keep Hope Alive" olive tree campaign, which supports Palestinian farmers in their efforts to plant olive trees," said Peter Makari, area executive for the Middle East and Europe.
"In addition to the affirmation of the rights of Palestinians to their lands and fields, an additional benefit of the campaign is the simple act of planting trees, the climate benefits of which are multiple, among a population often denied access to natural resources and associated rights."
Makari visited the region in June with Thompson and her Global Ministries co-executive — the Rev. LaMarco (Marco) Cable of the Disciples — as part of a trip to Italy, Lebanon, Jordan and Israel/Palestine.
They spent some time at Imad Sarras' farm on June 11.
A farmer's struggle
"He shared a great deal about his work, including the care for the trees and the challenges he faces with settler communities surrounding his farm," Makari said. While Sarras takes great care of the trees and the land, he relies on assistance from the JAI. "He and other farmers struggle with access to land and fields, preserving and protecting their fields and a scarcity of resources, like water.
"Continuing support for the Keep Hope Alive program enables solidarity and support for farmers like Imad in the West Bank."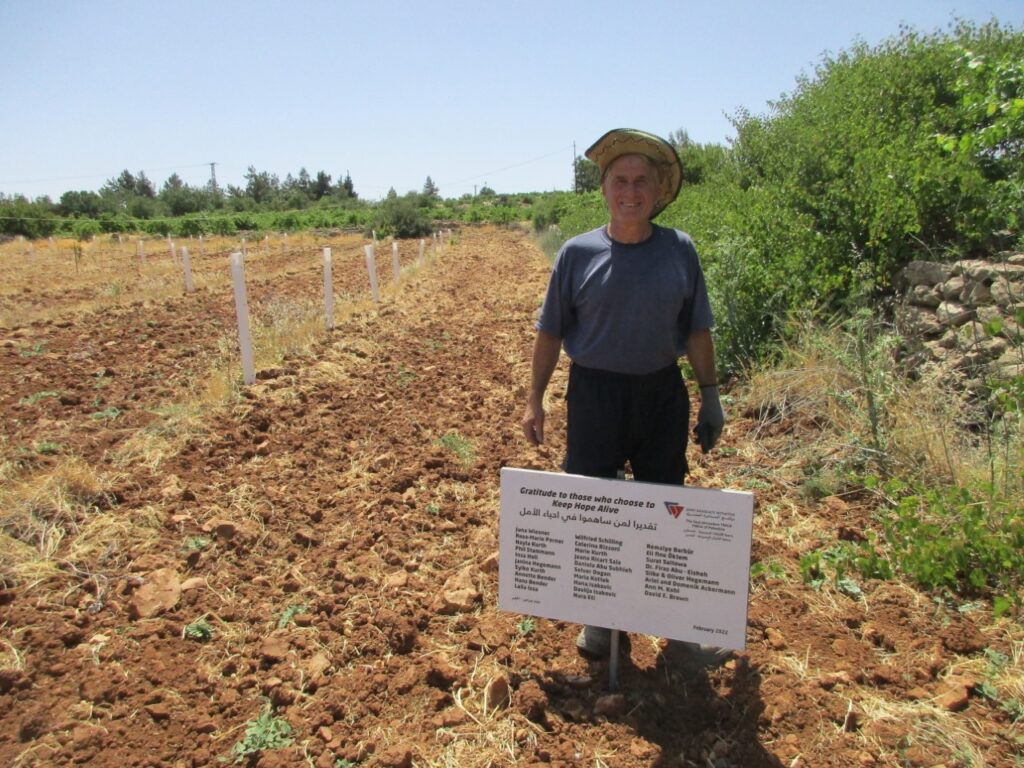 "Keep Hope Alive is an incredible project," Thompson said, noting that over a quarter-million trees were removed around the West Bank. "Olive trees are native to Palestine. This is one way of reforesting, using young trees to bring back greenery to the area."
Fighting salty soil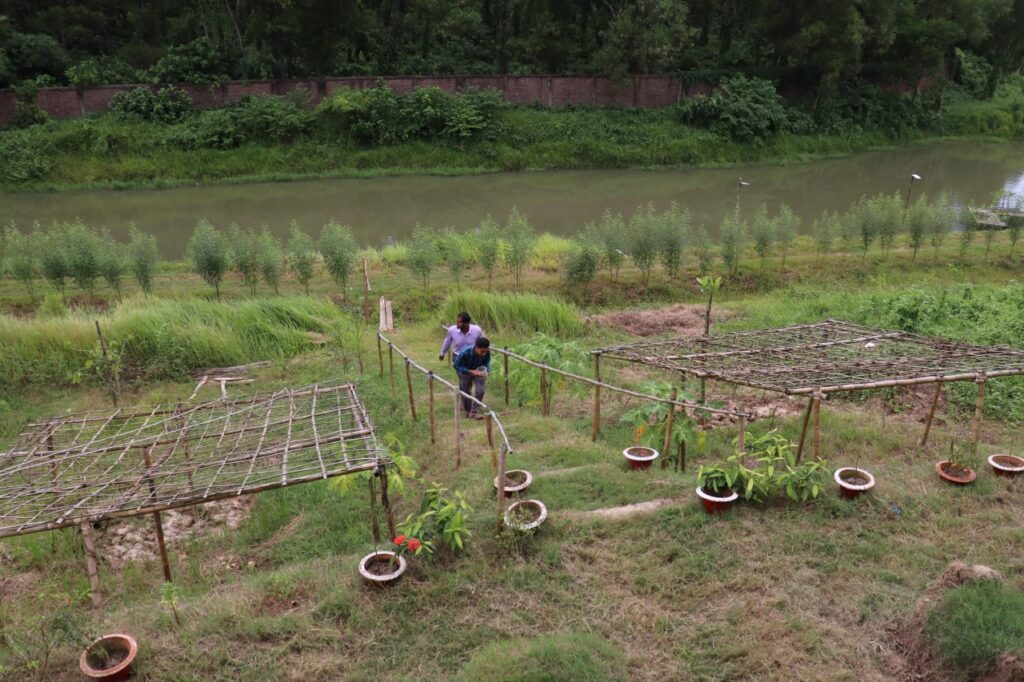 Thompson recalled visiting another project important to community sustainability — this one in Bangladesh — during a visit to Southern Asia in 2019. In part, it involves finding ways to access fresh water and soil not contaminated by the salt of seawater.
The Climate Change Resilient Agriculture project of the Christian Commission for Development in Bangladesh was created in a low-lying country vulnerable to natural disasters such as flooding and cyclones. The people of five coastal villages are operating "Community Climate Resilience Centers" to increase access to fresh food and water.
"I was deeply moved by the work they are doing to combat salination of the soil," she said. "With floods and rising sea levels, crops they would normally plant they can't plant, since they can't grow in that type of soil. They are now finding crops they can grow and using containers to plant above ground."
In addition to the work around climate resistant agriculture and freshwater/desalination technology, the project offers climate change risk assessments for area households – all done in collaboration with local governments.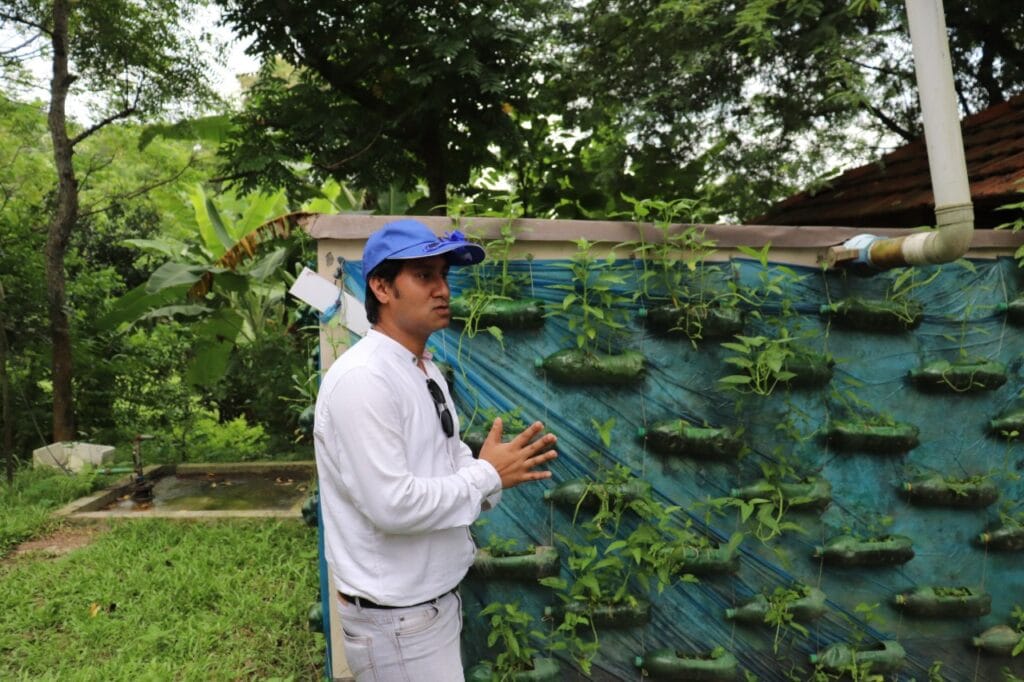 How the 5K works
These are just two of more than a dozen international climate justice efforts that Mission Dash 5K is slated to help support. Details about the others can be found here.
Mission Dash participants have the entire month of August to complete their virtual 5K. They are encouraged to walk, roll, run, jog, or spiritually sprint wherever they may be. There's a $25 registration fee per person, and everyone will be sent a magnet and a collapsible water bottle. People can register here.
All are encouraged to "Do the Dash" with neighbors, friends, family, their church or all of the above. Additional fundraising opportunities are available.
Throughout the 5K month of August, Global Ministries will be sharing Mission Dash opportunities to participate in advocacy actions in solidarity with international partners. Sign up to receive updates from Global Ministries here. There's even a place to purchase a Mission Dash t-shirt.
---
Content on ucc.org is copyrighted by the National Setting of the United Church of Christ and may be only shared according to the guidelines outlined here.
---
Related News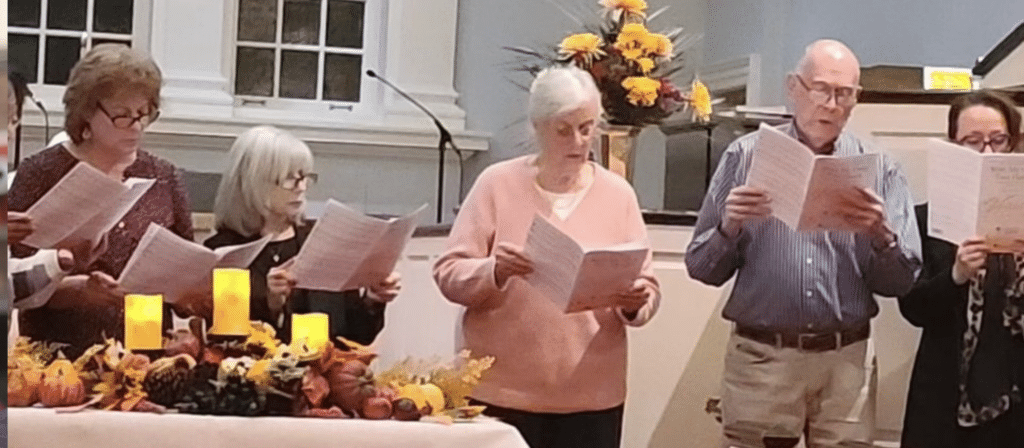 Many United Church of Christ congregations across the country participated in interfaith...
Read More