Disciples Volunteering director named to head UCC's Global H.O.P.E. team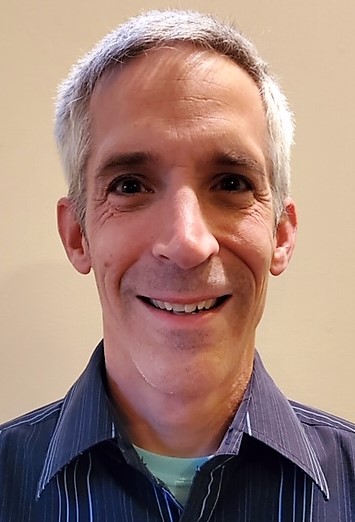 A Christian Church (Disciples of Christ) minister with extensive experience in disaster response and volunteerism has been named to lead those ministries and more for the United Church of Christ.
The Rev. Joshua Baird will start work Nov. 16 as team leader of Global H.O.P.E., part of Wider Church Ministries.
Formerly Humanitarian and Development Ministries, the recently renamed team's acronym stands for "Humanitarian, Opportunities, Progress, Empowerment." Its work includes Disaster Ministries, Volunteer Ministries, Refugee Ministries and Sustainable Development. It also includes Recovering Hope, a special, multi-ministry response to the stresses caused by the COVID-19 pandemic.
Varied ministry experiences
Baird grew up at First Christian Church (Disciples of Christ) in Cuyahoga Falls, Ohio, and graduated in 1998 from the College of Wooster. He served at First Christian Church, Madison, Ind., while pursuing a divinity degree, which he received in 2001 from Lexington (Ky.) Theological Seminary. He was associate and youth pastor at Tylersville Road Christian Church (now Compass Christian Church) in Mason, Ohio, from 2001 to 2006.
Called to coordinate the Disciples' response to Hurricane Katrina, he managed a mission station in New Orleans from 2006 to 2009. He became associate director of Disciples Volunteering in 2010 and has been its director since 2011.
Alongside that work, he also served as a chaplain at Canon Hospice, New Orleans, from 2008 to 2011, and interim pastor at Medina (Ohio) UCC, Congregational, in 2017. He is married to the Rev. Laura Fitt-Baird, pastor of Medina First Christian Church.
Ever since he first visited a Katrina-flooded neighborhood, Baird said, his work has taught him "the importance of forging good partnerships for serving in mission." Collaboration, he said, is "a vital element of Christian witness."
For him that practice has included serving as the Disciples representative to Church World Service and National Voluntary Organizations Active in Disaster and connecting congregations with ministry opportunities through those networks.
Openings on the team
"I am thrilled for this call as team leader with Global H.O.P.E.," Baird said. "One immediate priority is to fill current vacancies and complete the team." Two full-time job descriptions – for a minister for volunteer engagement and a minister for disaster response and recovery – are posted here. A part-time position related to refugee and asylum ministries is being finalized.
"As the full team comes together, we have some exciting work ahead, shaping the ministries of Global HOPE within the mission of the United Church of Christ," Baird said. "I look forward to working with the team as we pursue these mission-focused ministries with and on behalf of the wider church, representing the United Church of Christ in response to great need and mission opportunities while strengthening engagement with local congregations.
"In service together, we will share the call to put faith in action, offering help, healing and hope to neighbors near and far, living into the vision of a just world for all."
'Collaborative engagement'
The Rev. Karen Georgia Thompson, associate general minister for Wider Church Ministries and Operations, said she looks forward to welcoming Baird. "Following a number of staff transitions and the restructure of the team, Josh will provide the leadership for moving forward as we continue to address the myriad of national and international challenges held in the scope of the team," she said.
"He comes with extensive experience in these areas and will bring innovation and expertise for our commitments to long-term recovery following disasters, to sustainable development, to refugee and asylum advocacy and needs as well as volunteer ministries. He is committed to collaborative engagement and is poised to learn and grow as he takes on this dynamic team and its work."
---
Related News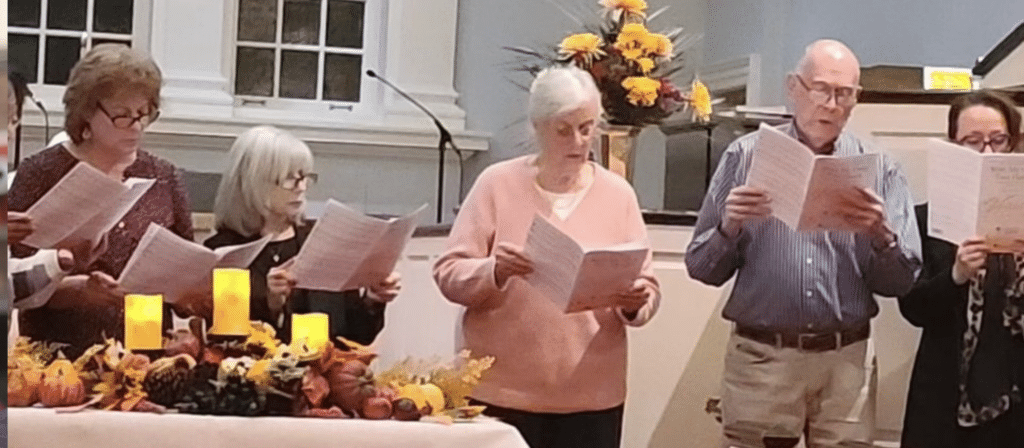 Many United Church of Christ congregations across the country participated in interfaith...
Read More