Disaster Ministries recruiting volunteers for Philly flood recovery
United Church of Christ Disaster Ministries is recruiting volunteers to lend a hand to 50 Philadelphia families still struggling to recover from Tropical Storm Isaias, which flooded their homes nine months ago.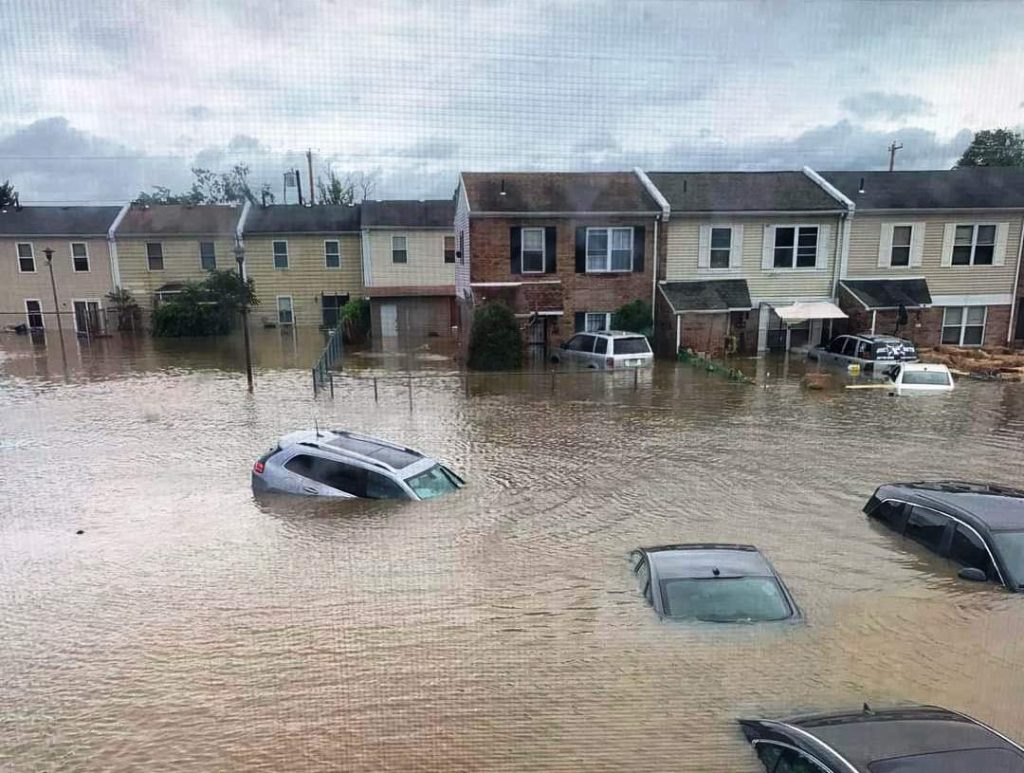 The storm dumped seven inches of torrential rain on parts of eastern Pennsylvania on Aug. 4. Philadelphia's Eastwick neighborhood was among areas that suffered the most flooding.
For many residents, cleanup is now complete. But about 50 households have exhausted their resources and still need help to restore them to clean, safe homes.
UCC Partner in Service Judy Moore is managing recruitment of disaster recovery volunteers. Now fielding inquiries, Moore said she expects to begin scheduling work teams soon.
Volunteers can expect to tackle a range of interior work, from gutting and dry walling to painting and installing finish trim. If licensed, they can also help install elevated heating systems and hot water heaters.
Eastwick resident and community activist Ted Pickett shared his experience the day of the storm.
"Cobb and Darby Creeks overflowed their banks without warning," he said. "Flood waters rose quickly. My wife and I were lucky we were home. We swept water out of the house to the garage for four or five hours."
Neighbors closer to the creeks saw up to four feet of water in the first level of their townhouses, Pickett said. Their stories are haunting:
The elderly couple rescued from their flooding home just in time as water rose around their necks. Physically unable to climb their stairs to safety, they sat holding hands as they awaited their fate.

The elementary schooler who now panics every time it rains, asking his mom, "Will that man come with his boat to get us again? I'm scared, mommy."

The Katrina survivor who relocated to Pennsylvania and felt safe until flooding there forced a harrowing evacuation through a second-floor window.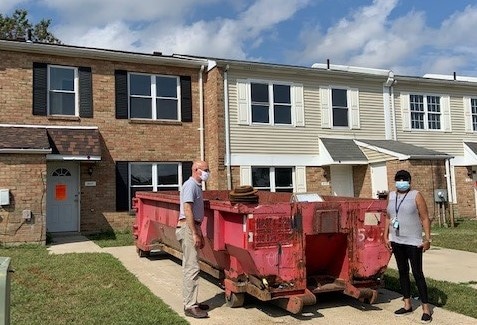 Carolyn Moseley has lived in Eastwick for 25 years. A community planning and development professional, she chairs Eastwick United, a community-wide voluntary organization playing a key role in Isaias recovery. Moseley also helps lead the Eastwick Unmet Needs Committee of the Southeast Pennsylvania Voluntary Organizations Active in Disaster (SEPA-VOAD).
The Unmet Needs Committee reviews every Eastwick flood survivor's case and determines the priority of the case in light of the resources available.
Moseley co-chairs the committee with Julia Menzo of Lutheran Disaster Response. Pickett, a multiunit management and sales professional, also serves on that committee. So does the Rev. Denise Statham, a UCC pastor who lives in Eastwick, and the Rev. Karl Jones, UCC Southeastern Pennsylvania Conference Disaster Coordinator.
"Our first goal is to meet survivors' immediate needs so they can live in their homes," Jones said.
Once that's done, he said, the UCC will look for ways to support Eastwick as it presses government leaders to enact measures to end repeat flooding and to address other ills besetting parts of the community. These include completing EPA Superfund cleanup of what Moseley said is the "fifth largest contaminated landfill in the United States."
Partners in recovery include St. Paul A.M.E. Church, offering trauma care and – along with Eastwick United Methodist Church – such practical support as COVID-19 vaccinations, emergency food and resource fairs.
Eastwick's challenges have not dampened Moseley's love for her community. She introduces Eastwick as a close-knit, caring community where neighbors keep an eye out for each other. "If my car doesn't move for two days, someone will call to ask, 'Are you ok?'"
Predominantly African American and middle class, Eastwick offers "suburban-style living, secure and safe, accessible to the city," Moseley said. "I don't see myself leaving."
The community is minutes from major highways and the Philadelphia International Airport and well-served by public transportation. It borders the John Heinz National Wildlife Refuge and boasts many historical sites. For example, Betsy Ross is buried there, and singer-songwriter Patti LaBelle grew up there.
Prospective volunteers can learn more from Disaster Ministries on how to get involved. Due to COVID-19 restrictions, congregate housing is not being offered. Volunteers are being sought who live within 60 miles of Philadelphia, or who can find their own place to stay in the area.
As Moseley said, "People will very much appreciate you coming."
---
Related News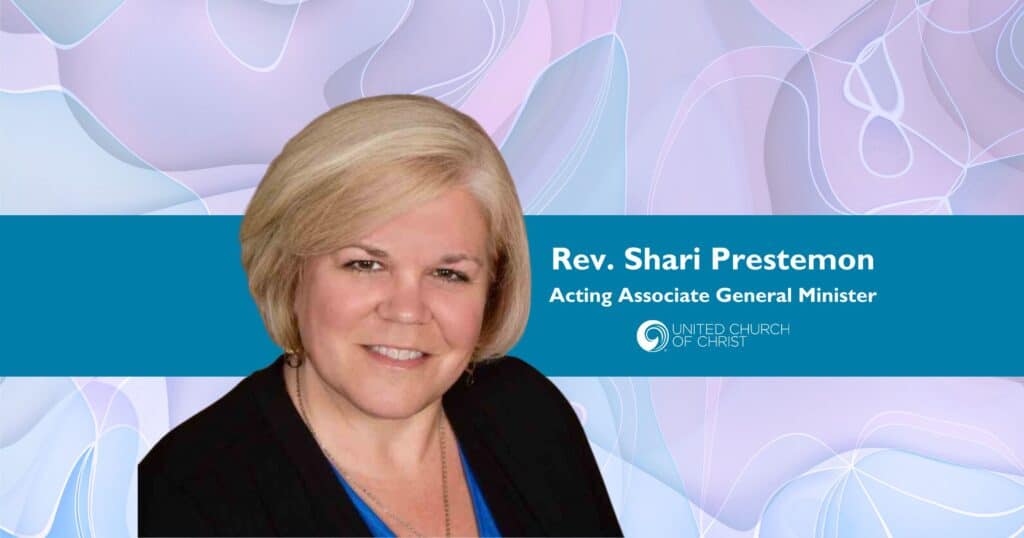 A new United Church of Christ national leader has been called. The UCC Board voted in a...
Read More