Digital Potluck: Plant-Lover's Pizza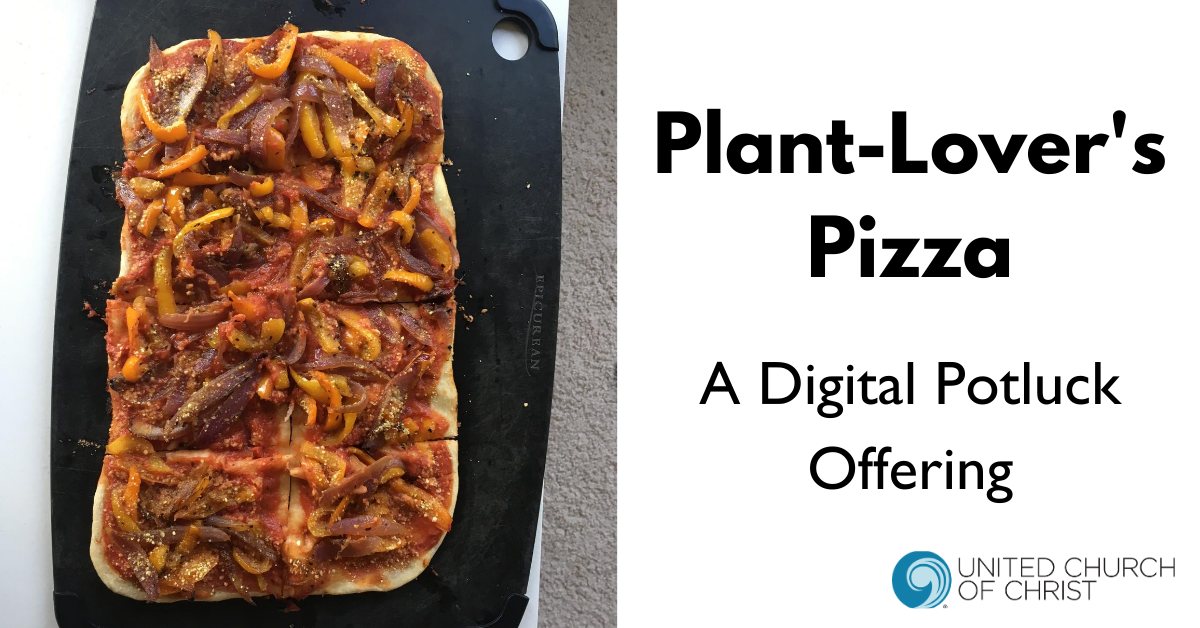 After the first month of pandemic living, I became obsessed with trying to re-create from home my favorite childhood pizza: a stuffed pizza loaded with almost an inch of mozzarella cheese and a layer of pepperoni. This pizza is full of comfort and nostalgia for me, but to be honest, it is not particularly healthy for me or the planet. Researchers tell us that what is good for our bodies is also good for the planet, and this means having a plant rich-diet. Thus, I set out this past weekend to create a good tasting Plant Lover's Pizza.
For my inspiration, I used a highly rated vegan pizza recipe that I found on the Minimalist Baker website. Instead of using the store-bought pizza dough recommended, I made a New York-style pizza dough from scratch. In doubling the recipe, I also selected a slightly different mix of veggies: 2 orange bell peppers, 2 red bell peppers, and 1 red onion. I liked the result, but I am now anxious to try other veggie combinations.
For me, there were a couple of highlights to this culinary adventure. First, it taught me how to make vegan parmesan cheese from scratch! Second, I discovered that my favorite childhood pizza must have had garlic powder in the sauce because as soon as I tasted the sauce for this pizza, it took me back home!
---
Related News
While I was pregnant with our second child, our local church held an Advent Fair where we all...
Read More