Delegates celebrate Synod's halfway mark with festival, food and music
The community worship service on June 23 marked the halfway point of the United Church of Christ General Synod meeting this week in Milwaukee, Wisc. Synod delegates and visitors have enjoyed the extravagant welcome of the Brew City and the Wisconsin Conference UCC.
Sunday afternoon they added food, drink and dance during the Shine! Fest. 
The party in Zeidler Union Square, located a few blocks from the Wisconsin Center, featured local food trucks, beers and music, creating what local organizer the Rev. William Utke called "an old-fashioned Wisconsin outdoor festival."
The gathering geared up immediately following Synod's traditional Sunday community worship. With cloudy skies and some rain during the early part of the day, Utke, pastor of Emanuel Church, Hales Corners, UCC, said he "did not know what to expect." Two tents with tables and chairs were ready to shield partygoers from the elements. At festival time, it was only bright skies, a large crowd, and people getting to know each other in traditional Wisconsin fashion. 
Jordan Smith and Kendra Kemp, youth delegates from the Penn Northeast Conference, said they have noticed the people of Milwaukee are welcoming. They decided to  experience one of their local delicacies, the unusual pairing of macaroni and cheese topped with pork barbecue and fried onions, something called Pig Mac. Though Pennsylvania also has its own unusual food pairings, Smith and Kemp found this particular Milwaukee creation pretty tasty. "This is innovation right here," Smith declared.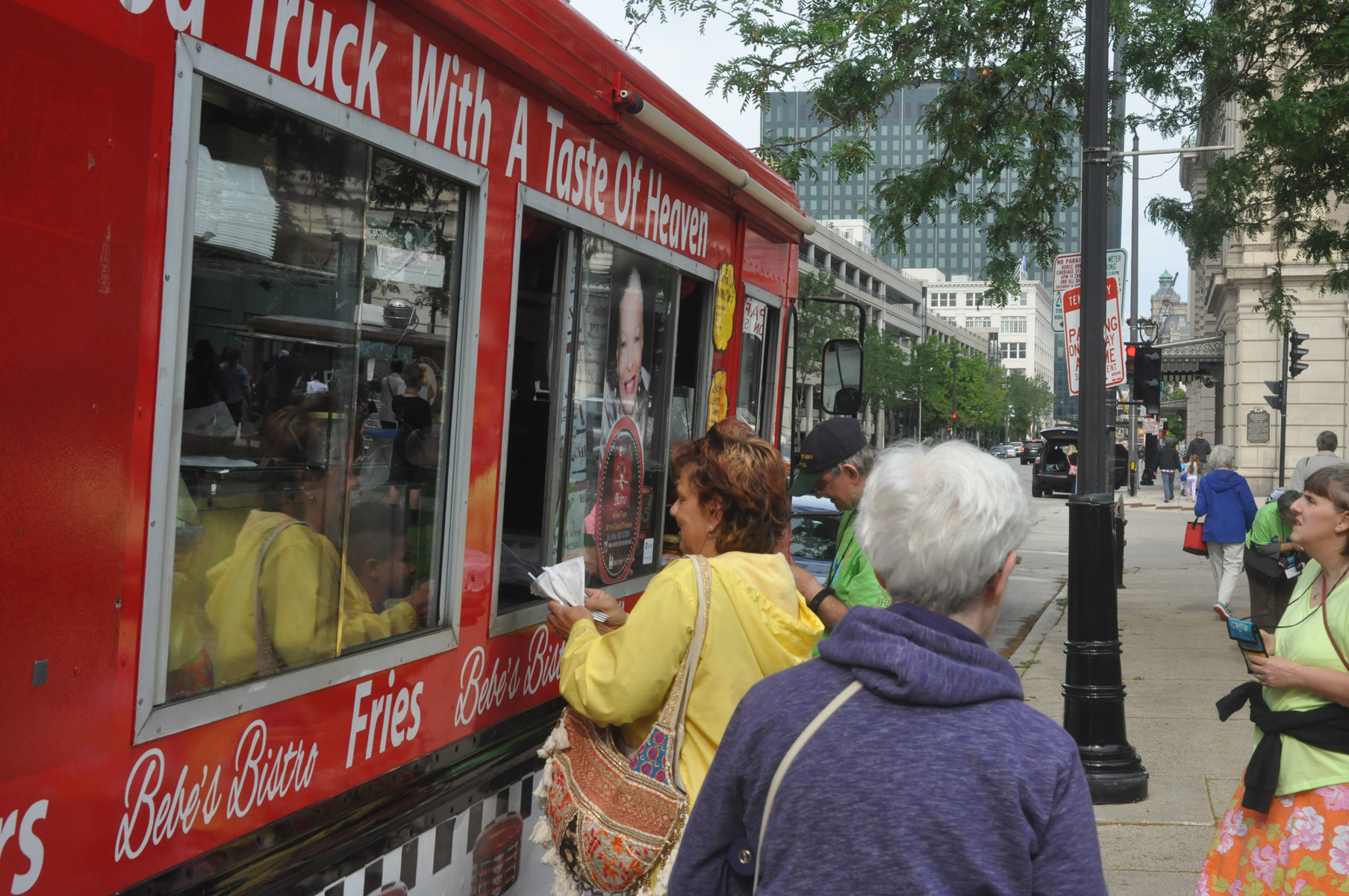 While folks danced the polka, and what could have been the polka, to the music of the local band The Squeezettes, Milwaukee native Valerie Sauve, from Bethel Bethany UCC, was chatting with Peggy and Marvin Dunn from East Lansing, Michigan and members at Edgewood United UCC. In explaining the traditional food progression at a Wisconsin festival, Sauve explained it's "beer, then brats, then cheese curds," noting that fresh cheese curds squeak.
What could be wurst? Milwaukee's most famous dish – the bratwurst and its variations – seemed to be absent from the festival menus. And so were those cheese curds, though cheese generally seemed to be a part of most dishes. The wurst was not missed as vendors appeared to sell out of most food choices.
Hal Puchalski, from Milwaukee County Parks, was serving the beer at the Shine Festival. He was excited so many visitors were enjoying the local offerings, especially the craft beers. Rich Fluechtling, visiting Synod from Palm Springs, Calif., but a native of Madison, Wisc., was pleased. "There are so many craft beer pubs [in Wisconsin] that I miss them when I am in California."
Organizers did not forget the children, providing chalk to create art or just write messages on the side walk and blowing bubbles. There were even giant Jenga game bricks to decorate, for what the Rev. Ann Utke said reminds us that all of God's creation must be building up. "As a minister, I am used to seeing the connection between faith and life," she quipped. 
Tim Kershner is a Synod Newsroom volunteer from Duncanville, Pa. 
---
Related News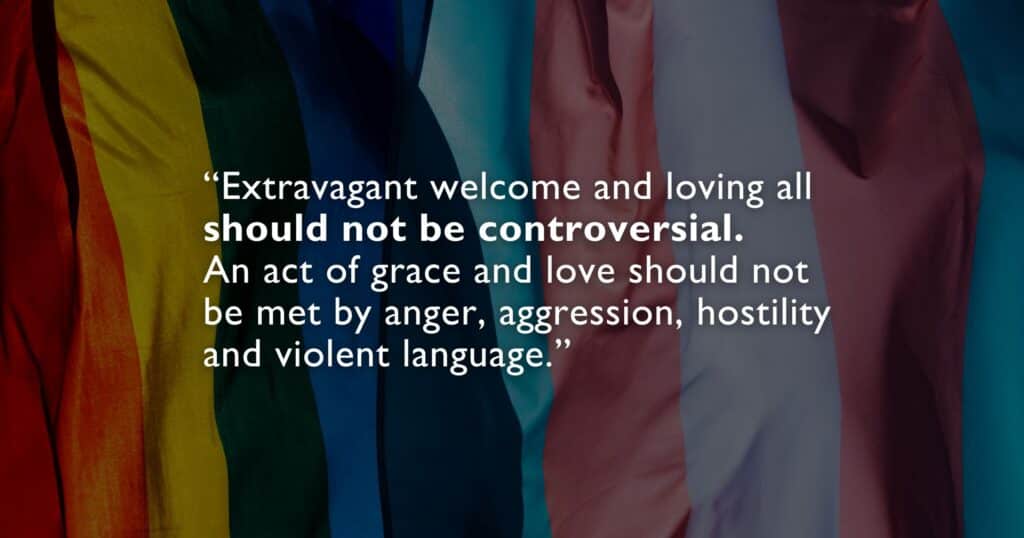 The United Church of Christ National Officers and the Conference Minister of the South Central...
Read More