Delays don't deter young plaintiff in landmark climate lawsuit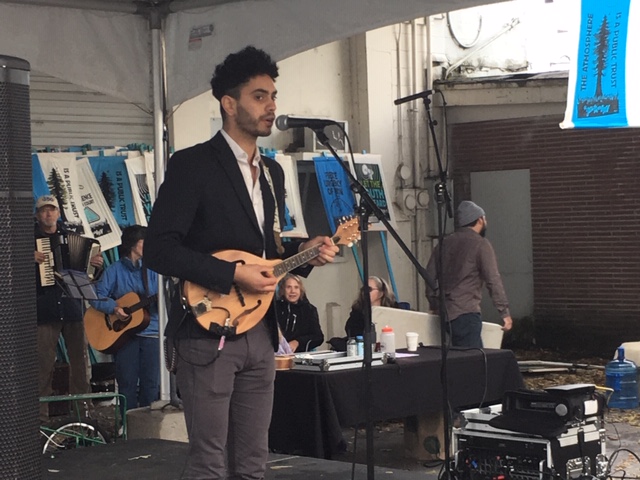 A landmark case by a group of young people suing the federal government to hold it accountable for contributing to climate change has run into yet another judicial delay. Despite a recent Supreme Court ruling to allow Juliana v. The United States to proceed, the Ninth Circuit Court of Appeals stalled the case again on Thursday, November 8. 
Kiran Oommen, 21, a student at Seattle University and the son of a UCC minister, is one of the 21 plaintiffs in the lawsuit. 
"I signed on as a plaintiff because climate change haunts me every day, and all I can think to do right now is speak out," he said. "We have built a platform to have our voices heard, and I feel pride, honor, and a great responsibility to use it for the betterment of our world."
The lawsuit, which was filed in 2015, accuses the government of violating the plaintiffs' fundamental rights by failing to address climate change and continuing to subsidize fossil fuels.
"The Ninth Circuit has now put a temporary stay on the trial, but is allowing us to continue with pretrial preparations," Kiran continued. "That means we are going to trial, they just need some time to review everything to prove to the Supreme Court that they are taking this seriously. The work the Ninth Circuit puts in now will better prepare us for taking trial to the Supreme Court down the line. I am extremely frustrated that the government is doing so much to avoid their own system of justice—I find it quite hypocritical. However, our trial judge the Honorable Ann Aiken is ready to set a trial date as soon as the stay is lifted. No matter how much the government abuses their power to scare us off, we will never back down."
"What the U.S. government doesn't understand are the words 'get ready for trial.' It seems like their strategy hinges solely on dismissal of the case," said the Rev. Melanie Oommen, Associate Minister, First Congregational United Church of Christ, Eugene, Ore., and Kiran's mother. "But what they don't seem to realize is that the longer they try to stall, the bigger and stronger the climate justice movement grows. I can't help but be reminded of the poetic lines that come to us most recently from Latin America: 'They tried to bury us but they didn't know we were seeds.' The roots of the people and our sprouting branches are just getting stronger and bigger. The U.S. government is supposed to be of and by the people. May it be so as our young people lead us in a race for our survival on this broken and beautiful planet."
Kiran is an active participant. At a rally at the Federal Courthouse in Eugene on October 29, the date the trial was originally scheduled to begin, he sang about building communities of resistance.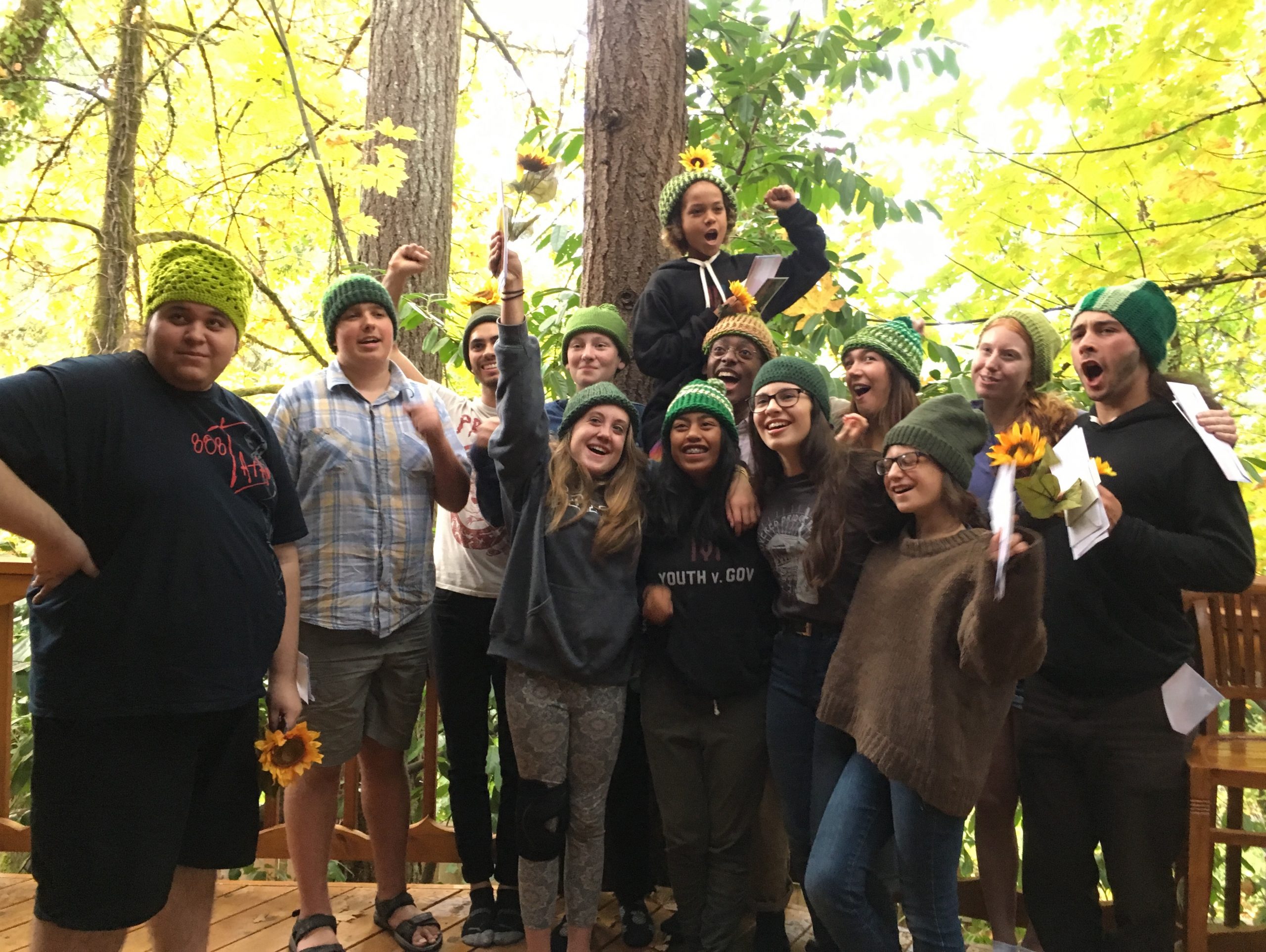 "Whether we're protesting in the streets, singing songs of rage, arguing in the courts, or simply talking to each other, I cannot imagine following any other path," Kiran said. "When your home is going up in flames and you know why, putting your head down and covering your ears doesn't feel like an option."
"In many ways, this effort brings to the fore fundamental questions of faith, hope, and justice. Does 'the arc of the moral universe' bend toward justice as Martin Luther King, Jr., so famously put it? Is justice to be found in the courts or is it to be found in the rising spirit of these youth and all those who support them? As the clock ticks and our climate continues to change, where are we to find hope? For me, it is the tenacity of these youth in the face of a powerful government that continually inspires a growing number of people, not only in this country, but around the world," said the Rev. Brooks Berndt, UCC minister for Environmental Justice. "Something powerful is growing and spreading right before our eyes."
If the youth succeed at trial, the case could result in a court order requiring the federal government to develop and implement a plan to cut U.S. greenhouse gases. Even if they are not victorious, their evidence of climate change and its risks have attained international attention.
"My message to the wider church is 'The learning from this lawsuit is what we have been doing as the church for 2000 years,'" Rev. Oommen said. "Building loving and justice-seeking communities of resistance to the Empire has prepared us well for this moment. Draw closer, sing louder, pray more, open the doors and windows and hearts of our communities of faith and let us work together with all people of faith and goodwill. The courts may or may not solve climate change, but a Spirit-led people surely can!"
---
Related News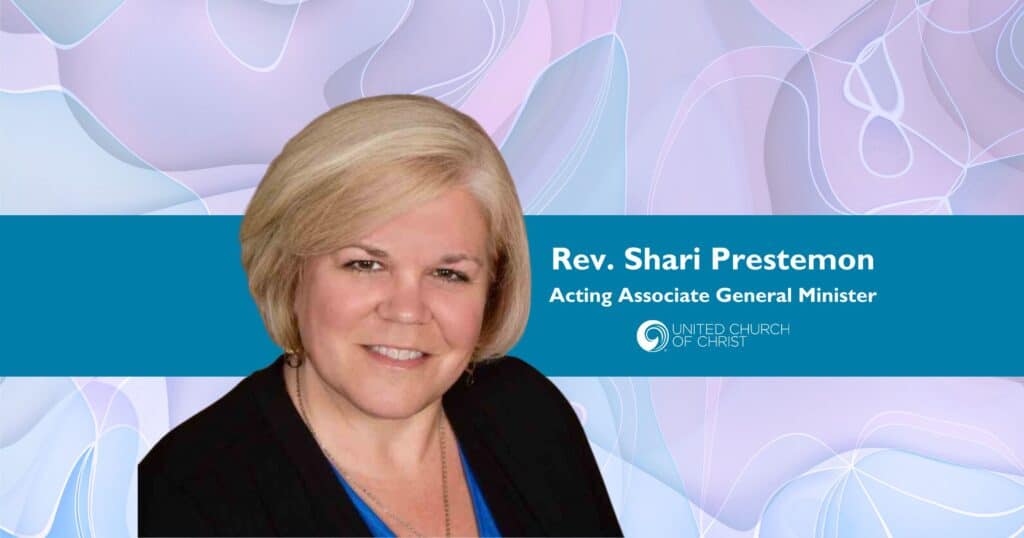 A new United Church of Christ national leader has been called. The UCC Board voted in a...
Read More