Decade for People of African Descent earns Synod endorsement
A United Nations focus on people descended from Africa earned an endorsement from a U.S. church body July 11.
Delegates to the General Synod of the United Church of Christ passed a resolution supporting the International Decade for People of African Descent. The vote was 483 yes to 13 no, with 16 abstentions.
It encourages "all settings" of the UCC "to adopt the Decade themes of recognition, justice and development." It urges local churches to use those three themes as "frameworks" for their "advocacy, commitments and engagement in the fight for the rights of People of African Descent." The full text is here.
Justice work 'in world context'
The U.N., in a 2013 resolution of its own, named the decade as running from 2015 to 2024. The UCC and the United Church of Canada began promoting it at the staff level as early as 2018. The New Hampshire Conference endorsed it at its 2019 annual meeting – but not in time for that year's Synod.
The Southwest Conference joined New Hampshire in bringing it to Synod this year.
As Southwest Conference Minister Bill Lyons said in advance of the Synod, both conferences see embracing the decade as a way to "deepen our own racial justice work and set that work in a world context."
'Voices and visibility'
Speaking in behalf of the resolution, Andrew Ponder Williams of Scottsdale, Ariz., called "an opportunity for the church to make this an enduring part of our shared ministry."
"Our recognition of the achievements, contributions and resilience of our African-descended siblings enriches our Christian culture," said Williams, who is on the staff at Desert Palm UCC, Tempe. "… This resolution emboldens our focus on the needs of marginalized peoples and guides us in revealing the hidden histories of people of African descent."
Also speaking for the proponents was Harriet Ward, a member of Pilgrim UCC, Brentwood-Kingston, N.H. She invited delegates to imagine that the UCC's welcome "extended to an authentic or genuine Christ-driven culture of belonging." "This resolution leads us to create that very reality," she said. "… Lifting up faith from the margins will amplify the voices and visibility of people of African descent."
---
Related News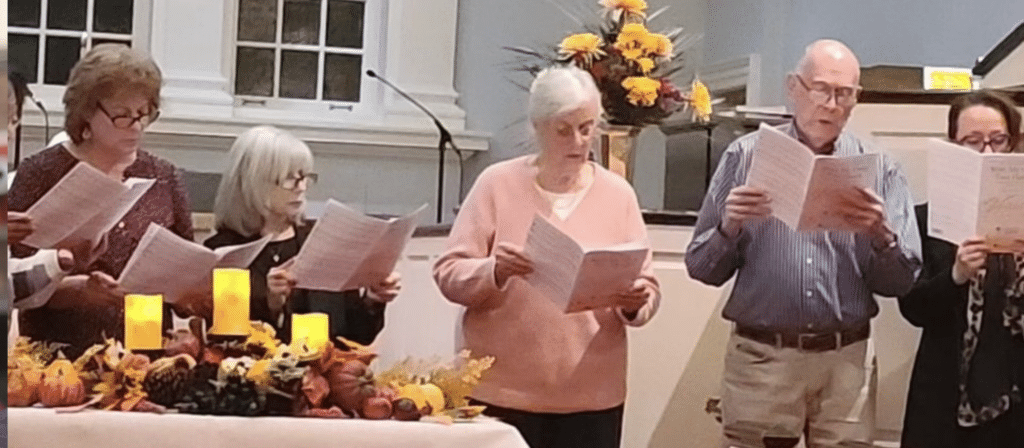 Many United Church of Christ congregations across the country participated in interfaith...
Read More