The Rev. Kathryn Matthews, Dean of Amistad Chapel UCC, to Retire
The Rev. Kathryn Matthews has 14 reasons why she's ready to retire. "One spouse, four children, two Yorkies, and seven grandchildren," she said. "Also, many, many books to read and a courtyard of flowers to enjoy."
Matthews will step away from her position as dean of the Amistad Chapel United Church of Christ on June 30 after serving the UCC's national offices for 16 years.
"I'll reach full retirement age on June 26, so the timing feels right," she said. "After I take a six-month nap, I plan to organize all my photos and also to become a better person."
Matthews became dean of the Amistad Chapel, a new church start located on the first floor of the UCC national headquarters in downtown Cleveland, in 2014. In addition to those duties, Matthews also produces the UCC weekly preaching resource, Sermon Seeds, and the Bible study, Weekly Seeds, and is the author of the 2013 Pilgrim Press book, Sermon Seeds Year C.
"I've loved being the author of Sermon Seeds and Weekly Seeds for 13 years," Matthews said. "The messages I receive from preachers and church members have made me feel connected to our local churches in a deeply meaningful way, but even beyond, to many different denominations and in places all around the world.
"My favorite memory is taking my Roman Catholic mother to mass where the priest used Sermon Seeds word for word, not realizing the author was sitting right in front of him," she adds. "My mom was proud, of course, when I told her."
Matthews received her B.A. in history from Walsh University, her M.A. in theology from John Carroll University, and her M.Div. from Lexington Theological Seminary. For five years, she taught courses in theology and ethics at John Carroll and at Notre Dame College of Cleveland. She served several churches in northern Ohio, including Pilgrim Congregational UCC in Cleveland, where she was ordained, and two new church starts: New Vision UCC in Canton, and the Amistad Chapel UCC. Future leadership of the Amistad Chapel has yet to be determined, however Matthews will continue to write Sermon Seeds through the end of the year.
"Kate, during her years as Dean of the Amistad Chapel, has been a driving force behind bringing meaningful and soulful worship to the church house," said the Rev. Ivy Beckwith, the UCC's faith formation team leader who worked closely with Matthews. "She has worked hard to grow the new church start into a vibrant faith community spreading salt and light into Cleveland's downtown. She will be deeply missed by both the church house and Amistad Chapel UCC."
"I'm honored to have served in a sacred space with so much meaning for those who work in the church house, for the whole United Church of Christ, and for the people of the city of Cleveland, regardless of religious affiliation," Matthews said. "Just scrolling through the Amistad Chapel Facebook page tells a story of three years of wonderful preachers, inspiring music, and heartfelt prayer in times of celebration and sorrow. It was a privilege to be part of all those experiences."
---
Related News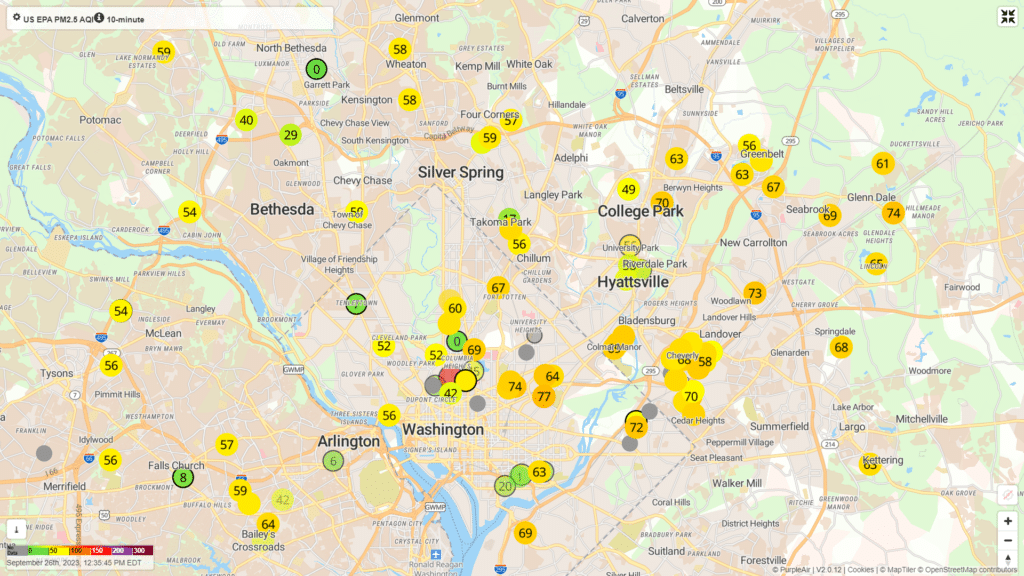 This summer, the United States experienced some of the worst days for wildfire pollution in...
Read More