Deadly earthquake strikes Turkey/Syria border, UCC delegation in Europe connects with partners to respond
Thousands have been killed in Turkey and Syria by a massive earthquake that struck Monday morning before dawn on the border of the two countries. The magnitude 7.8 quake, centered in a heavily populated area of southeastern Turkey but felt as far away as Israel and Cyprus, collapsed buildings and buried scores of people in the rubble. The Feb. 6 temblor has already been followed by a series of powerful aftershocks.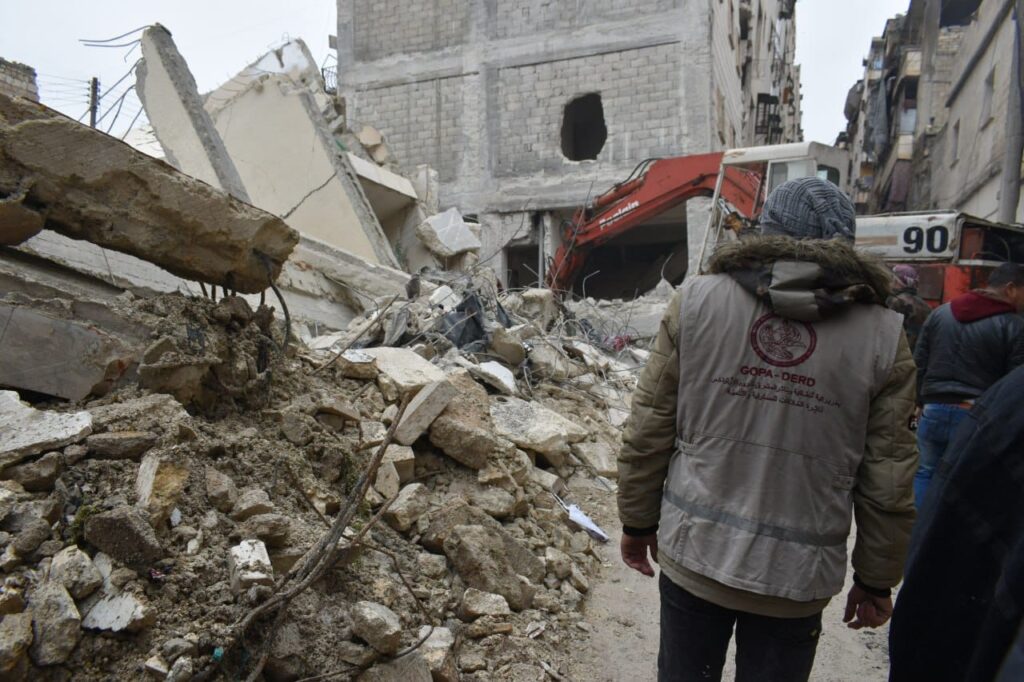 A United Church of Christ delegation in Europe tracking the Ukraine appeal response has already been in touch with partners in the affected region and sends back the following report.
An 'already vulnerable' region
Thus saith the Lord; A voice was heard in Ramah, lamentation, and bitter weeping; Rahel weeping for her children refused to be comforted for her children, because they were not. Jeremiah 31:15
"We were awakened to the news of another tragedy in the global community," said Associate Minister Karen Georgia Thompson. "The impact of this earthquake on the border of Syria and Turkey was felt as far as Cyprus, Lebanon, and Greece. The death toll continues to climb in a region that is already vulnerable as a result of the more than decade long war in Syria.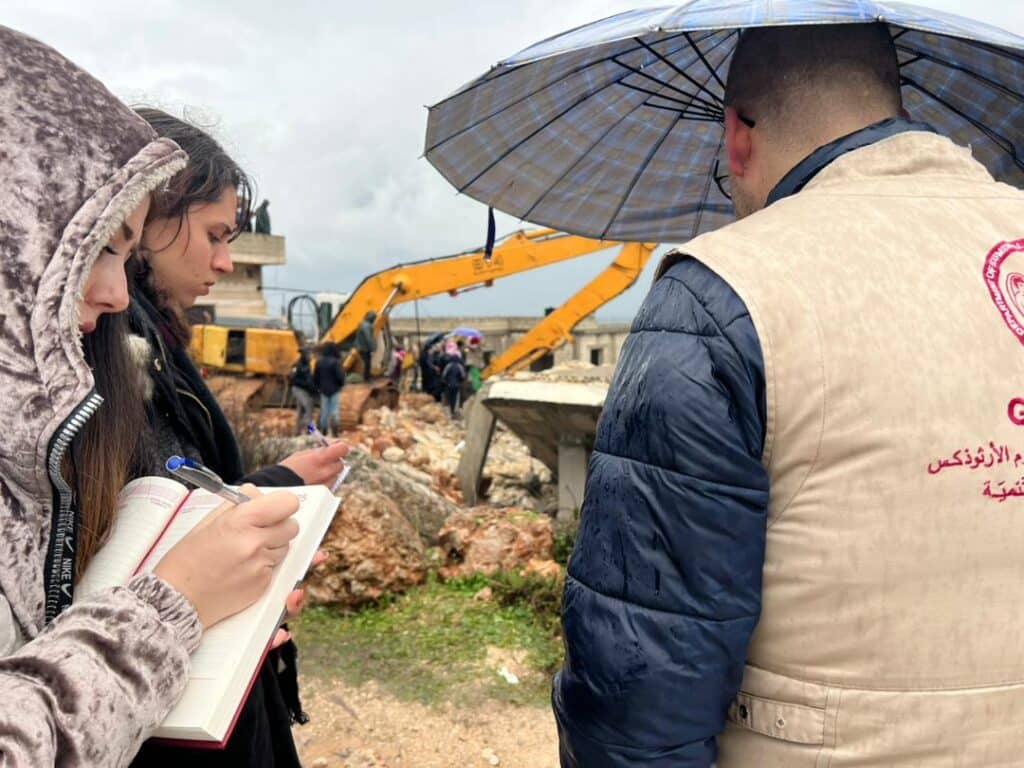 "We have reached out to partners in the region to determine the needs in the area and ways in which the UCC can be a part of the response through Global Ministries with the Christian Church (Disciples of Christ) and through Global H.O.P.E.," she continued. "We are already receiving preliminary reports from partners in the humanitarian community as they launch needs assessments and mobilize relief. We will collaborate with them as requests are received to support the response to this natural disaster."
ACT Alliance, a UCC partner in the region, has been in touch with all of its members in the area and received an initial response from one involved in early relief and assessment work in the Syrian communities of Aleppo, Hama, Latakia, said the Rev. Josh Baird, who leads the Global H.O.P.E. team.
Baird shared correspondence from the Greek Orthodox Patriarchate of Antioch, Department of Ecumenical Relations and Development team. GOPA-DERD said of the areas in Syria in which it was working, "We now have confirmed numbers of more than 403 deaths and 1,315 injuries, and still hundreds of trapped civilians under the rubble — with no rescue missions yet. For this reason, we expect these numbers to escalate in the next 48 hours and we will keep you up to date with the new figures."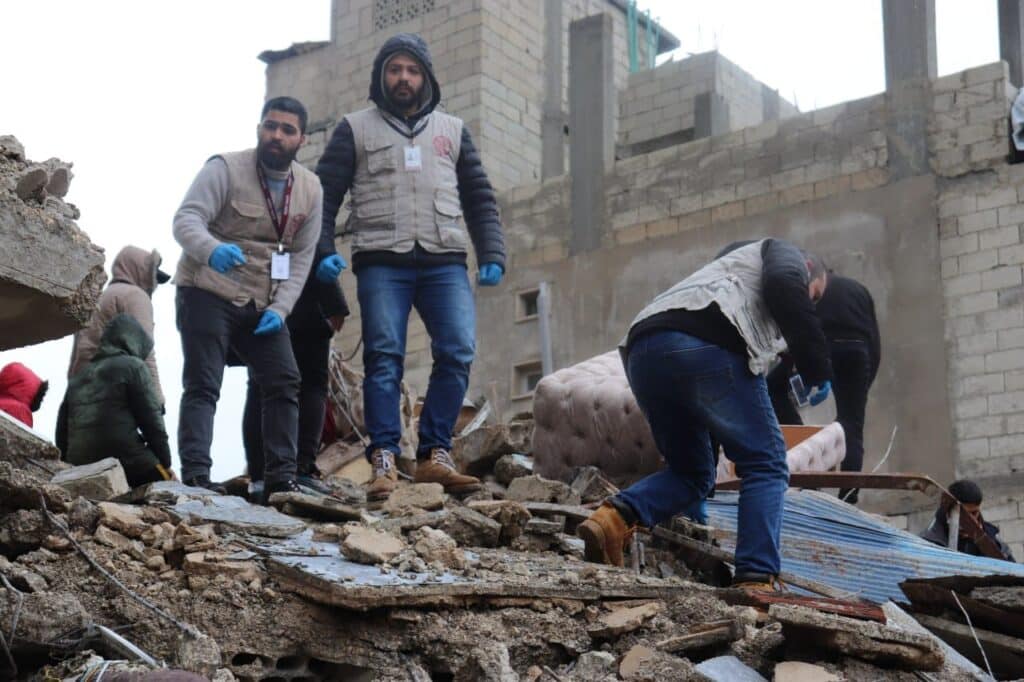 GOPA-DERD emergency response teams are initially planning to distribute blankets, food and medicine.
Rev. Thompson shared this prayer:
God of grace and mercy, there are many who are suffering loss today. Around the world and in our communities we are mourning. Today we come holding in our prayers our siblings in Turkey and Syria who are still searching and rescuing survivors and victims of this earthquake. Be present with these families and communities during this time of crisis and need. Be a source of strength and comfort through these days ahead. Help us to be present on behalf of those in need. We pray in Jesus' name. Amen.
The UCC is issuing an appeal to assist those affected in the region. Please designate International Emergency on this donation page to support this response.
---
Content on ucc.org is copyrighted by the National Setting of the United Church of Christ and may be only shared according to the guidelines outlined here.
---
Related News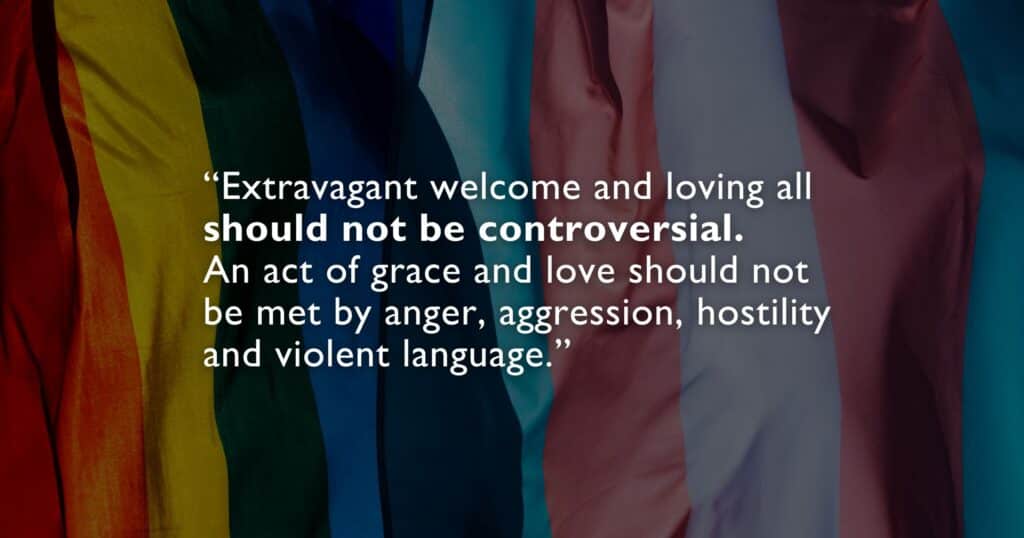 The United Church of Christ National Officers and the Conference Minister of the South Central...
Read More