D.C. pastor shackled, held 27 hours for praying on Supreme Court steps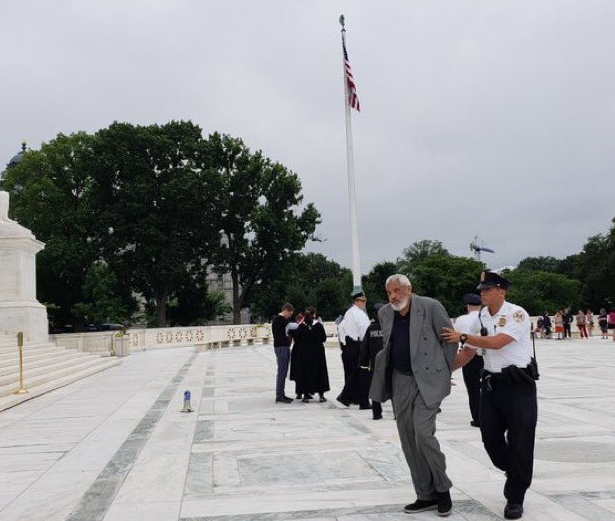 The Rev. Graylan Hagler, senior minister of Plymouth Congregational United Church of Christ in Washington, D.C., was arrested Monday afternoon for praying on the steps of the U.S. Supreme Court. He spent 27 hours in police custody in deplorable conditions before facing charges in Federal Court Tuesday night.
"We were held for five hours at the Supreme Court in leg irons and waist chains, in handcuffs behind my back," Hagler said. "We were transported to Central Booking under Metropolitan Police Headquarters, where we were taken to roach-infested cells. I slept on a metal shelf in a place that hadn't been cleaned in I don't know how long."
Hagler, who is well known in religious circles for his advocacy and outspoken honesty, explained how he and eight other people of faith were treated at the hands of Supreme Court Police, who removed their robes and collars.
The four women and five men, moral witnesses, were praying in protest of recent Supreme Court decisions as part of the Poor People's Campaign.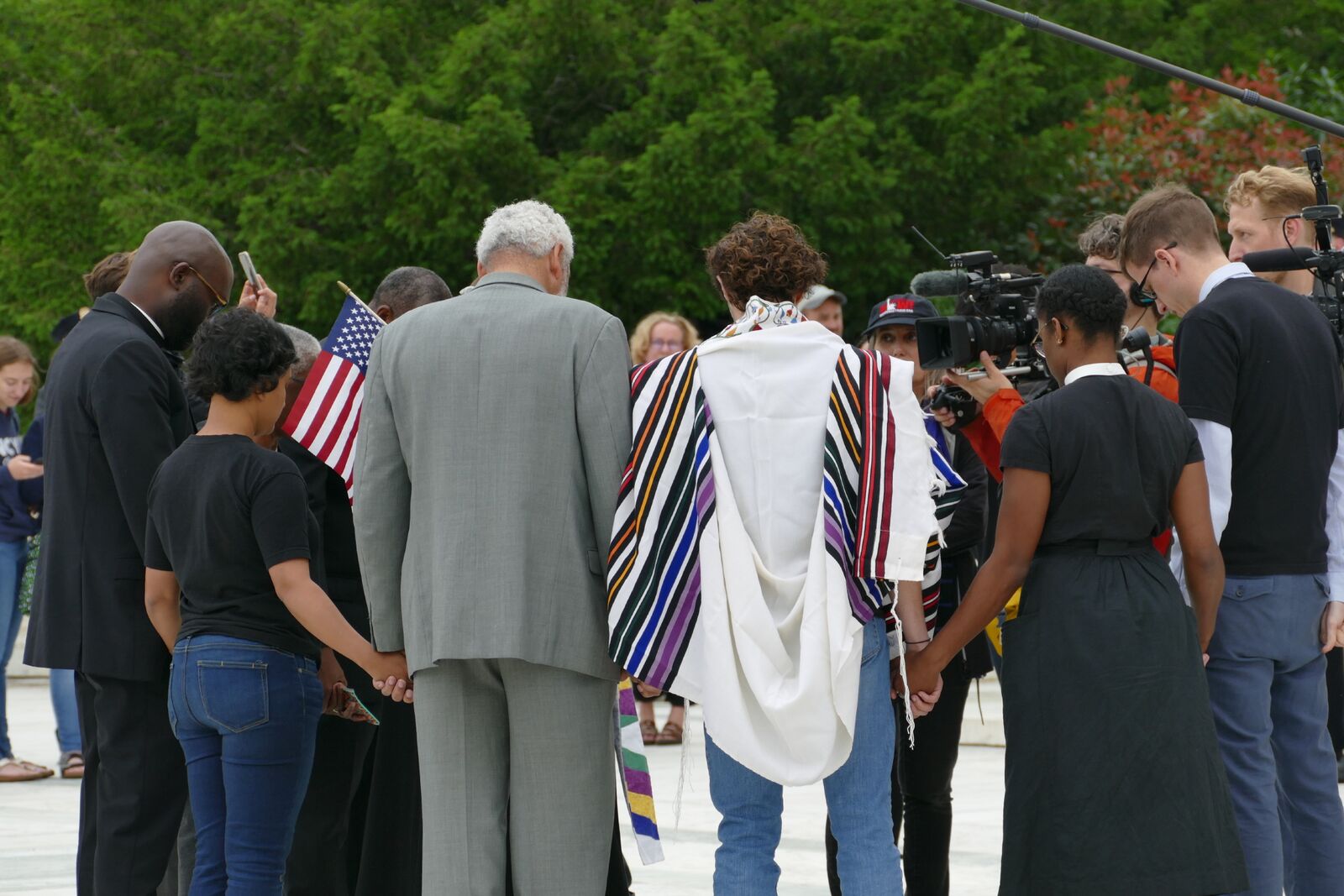 "We decided it was important to pray at the Supreme Court after the Justices ruled that Ohio's voting rolls could be purged," he said. "And that it was okay to discriminate on religious grounds. These are reprehensible decisions. The Supreme Court is preying on the country – so we were praying for the country."
After spending the night in a cell, the nine clergy members, one for each of the nine justices on the U.S. Supreme Court, were taken to D.C. Superior Court for arraignment at 7 a.m. Tuesday, June 12. But it was later decided that Hagler and the others in custody should be transported to face charges in Federal Court.
At 7 p.m. Tuesday evening, Hagler said he was charged with 'parading at the Supreme Court,' punishable by 60 days in jail or a $5,000 fine. He'll be back in court on July 2 for a status hearing and faces a jury trial.
Also arrested with Hagler, Poor People's Campaign co-chair the Rev. Liz Theoharis, D.C. clergy the Revs. Jimmie Hawkins and William Lamar IV, and the Revs. Rob and Hershey Stephens from the Fort Washington Collegiate Church in New York City.
---
Related News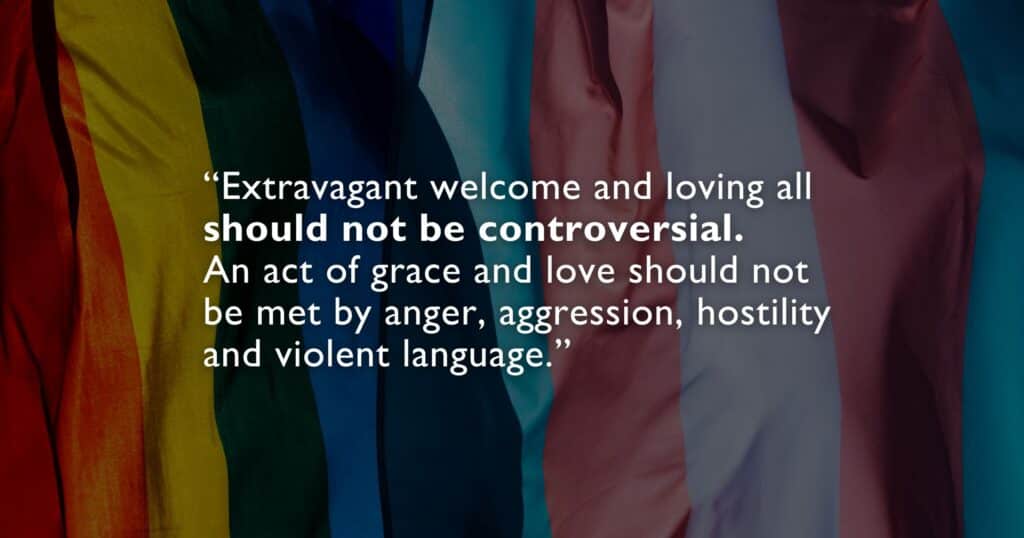 The United Church of Christ National Officers and the Conference Minister of the South Central...
Read More