UCC South Dakota Conference completes transfer of tribal lands to Dakota Association
After years spent returning tribal lands to their owners, the South Dakota Conference and the Dakota Association of the United Church of Christ are celebrating the completion their historic work.
The Rev. David Felton, interim conference minister of the South Dakota Conference, recently signed the last of more than a dozen deeds that transfer ownership of Native American UCC church sites and adjacent lands from the conference to the Dakota Association.
"This is a great day for all of us in the South Dakota Conference and the United Church of Christ," said Felton. "We are pleased to finally realize autonomy for our Native American brothers and sisters. Thanks be to God!"
The recent land transfers were for church sites in Nebraska and in North Dakota, which are part of the Dakota Association.
Already this year, the South Dakota Conference transferred deeds to nine different parcels of land. The conference previously returned a parcel of church lands to Native Americans of the Dakota Association two years ago at the 2012 annual meeting. Before that, three other parcels were returned to the Cheyenne River Sioux tribe in the 1960s.
The church land deeds were held by the mission organizations of the denominations that preceded the UCC and transferred to the South Dakota Conference after the UCC was formed in 1957. The conference held those deeds for decades "in trust" on behalf of the Dakota Association. It wasn't until a few years ago that the conference and association began the process of transferring the lands, when the "desire of the Dakota Association to hold the deeds had finally arrived," said Winifred Boub, administrator and program coordinator for the Dakota Association.
Read more about the land transfers, and how the conference and association cooperated in this effort, in this UC News story published in June.
---
Related News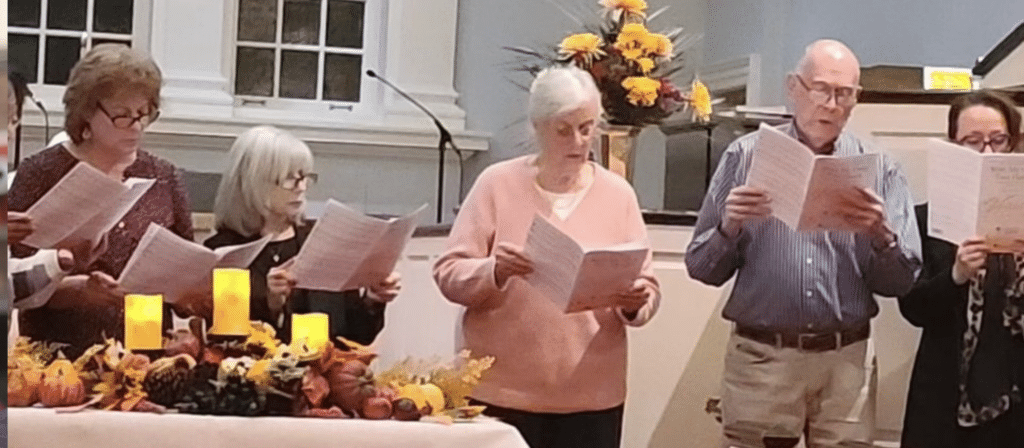 Many United Church of Christ congregations across the country participated in interfaith...
Read More