How Racial and Ethnic Disparities Impact Health
When people think about "health disparities," we may think only about the unequal access people have to hospitals, doctors, and overall care. But seldom do we think about other factors that lead to poor health, other than the choices people make.
Most of us have no idea of the number of factors that contribute to poor health. We don't have a broader rationale for why Black or brown people or people living on low incomes suffer from illnesses and chronic disease more than other groups.
In a recent interview for "Our Faith Our Vote 2020," UCC Temporary Health Liaison Barbara T. Baylor, MPH, defined health disparities as differences in health status that are linked to socioeconomic and environmental disadvantages.
The effects are on groups of people who experience greater obstacles to health based on race, ethnic make-up, religion, socioeconomic status, gender, gender identity, mental health, sexual orientation, geographical location, or other characteristics that link to discrimination or exclusion. These groups of people are generally Black, brown, or living on low incomes.
March 17, 2020, marked the 10th Anniversary of the Affordable Care Act (ACA). In the last four years, under the current administration, the ACA has been under constant fire and threat. There is a goal to eliminate all or parts of the ACA, which will result in more people including children losing access to healthcare, which makes no sense, especially during a global pandemic.
But what can we do?
As we get closer to the elections, Americans should be asking candidates what their stance is on reducing the disparities in our society, of which health disparities must be a priority.
Barbara Baylor summed it up when she said, "Healthcare is a moral imperative. It is a right that every person should have."
35 years after the first group of government experts met to conduct a comprehensive study on racial and ethic disparities, many of those disparities still exist. Despite the progress made, there is more that needs to be done.
Watch the video above, then share Barbara Baylor's message. Do your homework to find where your lawmakers stand on this important issue.
Today's briefing is by guest writer the Rev. Phyllis Richards, Acting Team Leader, Global H.O.P.E., which is part of UCC Wider Church Ministries.
---
Related News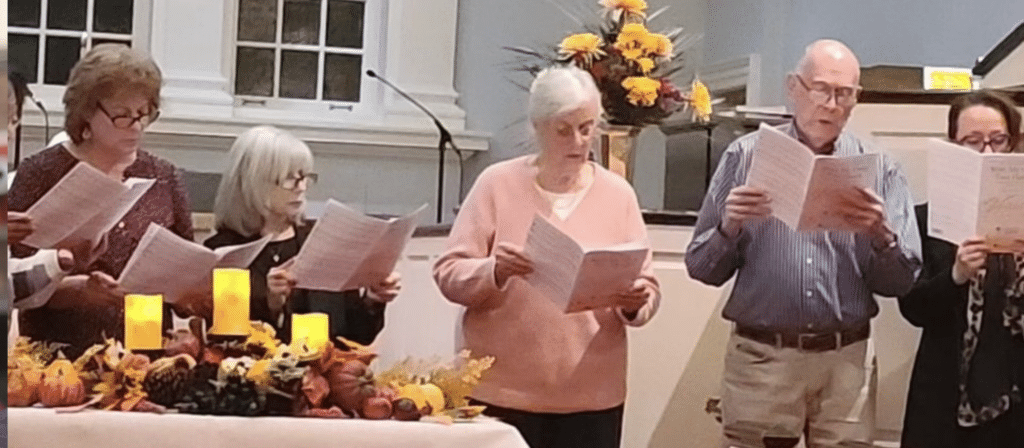 Many United Church of Christ congregations across the country participated in interfaith...
Read More