Sickle-Cell Disease Increases COVID-19 Risks
United Church of Christ – Wider Church Ministries
Humanitarian Development Team
Coronavirus (COVID-19) Daily Briefing
Barbara T. Baylor, MPH – Temporary Health Liaison
COVID-19 and Sickle Cell Disease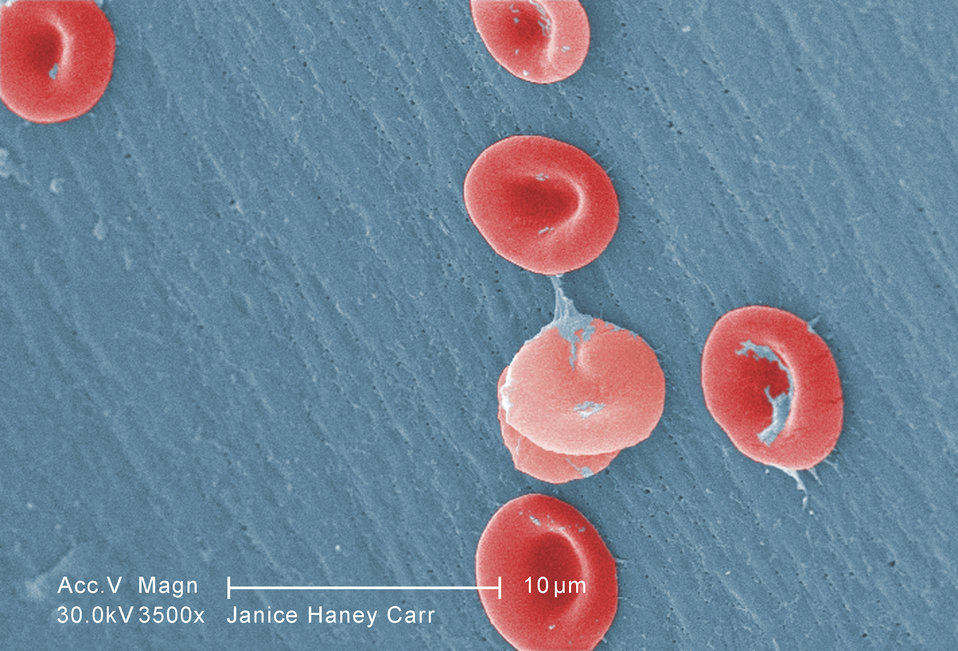 People with Sickle Cell Disease are now on the list of people at increased risk for severe complications from COVID-19. This is according to health experts, including the Centers for Disease Control and Prevention, which added Sickle Cell Disease to the high risk list on June 25 after a review of reports and data sources.
What is Sickle Cell Disease, and what do people who have it need to know?
Sickle Cell Disease (SCD) is a genetically inherited blood disorder that runs in families and most commonly affects Black people. One out of every 365 Black babies is born with Sickle Cell Disease.
This disease manifests in offspring of parents who both carry the gene. When only one partner has the trait, the gene for Sickle Cell Disease remains recessive.
People with SCD produce an abnormal type of hemoglobin (called hemoglobin (HbS) or Sickle hemoglobin). Hemoglobin is a protein in red blood cells, which carry oxygen from the lungs to the organs and tissues of the body.
The abnormal hemoglobin in SCD can cause the red blood cells to have a sickle or banana shape. People with SCD always have fewer red blood cells, a condition called anemia, which can cause a lack of energy, breathlessness, and a pale color of the skin and lips.
While normal red blood cells are round like a donut and move freely through blood vessels, sickled blood cells get stuck and clog the flow of blood inhibiting oxygen delivery, damaging blood vessels and causing inflammation. In addition, sickled red blood cells do not deliver oxygen throughout the body like normal red blood cells do. As a result, people living with Sickle Cell Disease may suffer with severe pain, low number of red blood cells (anemia) organ damage and stroke.
Sickle Cell Disease has an Ugly Racial History
Historic racism in healthcare has affected care and funding for Sickle Cell Disease. According to Shawn Bediako, professor of psychology at the University of Maryland Baltimore County, who focuses on stigma in healthcare, by the mid-1900s, the presence of sickle-shaped cells in the blood viewed under a microscope were a "marker for race."
"When people who were not Black had sickle cell disease, then the societal assumption was that person wasn't completely white, even though the disease is found in people of many other ethnicities," Bediako said. In the 1960s, the Black Panther Party began to champion the right to health and implemented a national sickle cell screening program in the wake of government inaction.
But racist attitudes and a lack of federal funding persist today. According to a study in the American Journal of Emergency Medicine, Sickle Cell patients who ended up in hospital emergency departments with serious pain waited, on average, 25 percent longer than general patients and 50 percent longer than patients with bone fractures to be seen.
Sickle cell received an average of $812 in federal research funding per person over the last decade, while cystic fibrosis, a lung disease that predominantly affects white people, received more than $2,800 per person, even though sickle affects three times as many people, according to a paper in JAMA Network Open.
Sickle Cell Disease and COVID-19
Health experts say that some conditions – including respiratory infections such as COVID-19 – increase formation of sickle-shaped cells, because infections in the lung lead to lower oxygen levels and worse inflammation. According to Dr. Jennie Hart, Clinical Director of Pediatric Hematology/Oncology at Herman and Walter Samuelson Children's Hospital at Sinai in Baltimore, says that patients with Sickle Cell Disease and COVID-19 infection are particularly vulnerable to developing Acute Chest Syndrome, a rapid and deadly lung injury.
The Sickle Cell Disease Association of America recommends that, in the COVID-19 pandemic, persons with Sickle Cell Disease should stay home unless going out is essential.
Dr. Hart recommends that persons with Sickle Cell Disease:
Work from home (if you can). Your physician can provide a letter to your employer. Social distancing is a must!

Call your doctor immediately if you develop a fever or chest pain, have difficulty breathing, or are experiencing a pain crisis.

Take all your medications as prescribed, especially if you are taking Hydroxyurea, which reduces certain complications from sickle cell disease.
Photo courtesy Public Health Image Library
COVID-19 Daily Briefing Archives
See Also: Racial and Ethnic Disparities – Information for Action Archive

---
Related News
While I was pregnant with our second child, our local church held an Advent Fair where we all...
Read More