Mitigating COVID-19 in East Asia and the Pacific
United Church of Christ – Wider Church Ministries
Humanitarian Development Team
Coronavirus (COVID-19) Daily Briefing
Barbara T. Baylor, MPH – Temporary Health Liaison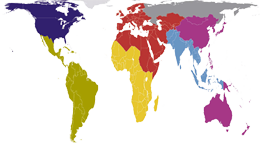 Mitigating COVID-19 in East Asia and the Pacific
According to a UNICEF (United Nations International Children's Emergency Fund) report, as of 23 April 2020, 148,314 cases were confirmed positive of COVID-19 in the East Asia and Pacific with 6,736 deaths. 
Most countries in the East Asia and Pacific region have been taking measures to prepare for or mitigate community transmission of COVID-19, which has affected the lives and livelihoods of the 2.2 billion people living in the region. At the same time as the outbreak's burden on health systems is increasing rapidly, necessary mitigation measures are affecting livelihoods and access to public services. Urgent efforts are needed to contain the outbreak and to support health systems and communities to mitigate the impacts.
A key support by UNICEF in this region is its commitment to governments in the region with continuity of learning for the 325 million children affected by school closures, preparedness of schools and institutional care facilities, and trainings of social workers to continue child protection services.
The World Bank is also moving quickly to help the countries in the East Asia and Pacific region save lives and preserve livelihoods in the wake of the COVID-19 pandemic. Over the next 15 months, the World Bank Group will be providing financing tailored to the health, economic and social shocks countries are facing. In addition to ongoing health support, operations will emphasize social protection to get cash into people's hands, poverty alleviation, and policy-based financing.
Emergency operations have already been approved under the COVID-19 fast-track facility for Cambodia, Lao PDR, Marshall Islands, Mongolia, Myanmar, Papua New Guinea, and the Philippines. Operations for Fiji, Samoa, and Solomon Islands will be approved by the end of May 2020. These operations provide emergency financing for the purchase of medical and laboratory supplies, training of medical staff, and strengthening national public health systems.
Providing fast, flexible responses will help developing countries in this region strengthen their pandemic response.
Following is an update from Global Ministries, a joint witness of the Christian Church (Disciples of Christ) and the United Church of Christ. Global Ministries works with approximately 290 faith-based international partners in close to 90 countries.
 
East Asia and the Pacific
The first human infection of the Novel Coronavirus that causes COVID-19 occurred in Wuhan, China, in late 2019. As the disease appeared in Japan, Korea, and elsewhere throughout Asia, doctors noted its virulence. They soon concluded it must be transmitted person-to-person, raising alarms around the world of a pandemic.
These first Asian centers of infection responded quickly to tamp down the spread: China canceled travel and New Year's celebrations and quarantined Wuhan as well as other affected population centers; Hong Kong, South Korea, Japan, and Taiwan all instituted widespread testing and disease-tracking programs to isolate and minimize infection and implemented appropriate levels of quarantine for hotspots. These relatively wealthy areas appear to demonstrate that with enough resources, quality medical interventions, and aggressive social controls, local epidemics of COVID-19 can be managed and mitigated.
Unfortunately, many countries do not have adequate resources or robust health care systems to respond to the pandemic and social inequalities both between and within countries will determine how deadly the disease will ultimately be, especially to impoverished populations who are routinely denied rights and access to care. Even in wealthier northeast Asian countries, migrant workers and ethnic minorities who struggle to get by are less able to cope under tight restrictions on work and movement.
In countries with extreme social disparities like the Philippines, the expanding COVID-19 threat has allowed autocratic governments to increase executive power and suppress dissent. In March, Philippine President Rodrigo Duterte began using "enhanced community quarantine" as a vehicle to expand martial-law style crackdowns against community activists and to criminalize those who live hand-to-mouth, instructing soldiers to shoot anyone who breaks curfew even to buy daily bread. In a Lenten message, the National Council of Churches of the Philippines (NCCP) reminded the president that the pandemic is a health crisis and what is needed is "care and compassion, not bullets." NCCP General Secretary Reuel Norman O. Marigza said, "Callous remarks and threats are not what are needed right now, especially as Holy Week is fast approaching. What is needed is food."
Pacific island nations are particularly vulnerable to the pandemic because as they shut down international ports and airports to prevent the introduction of the disease from abroad, they also cut off their lifeline to many essential supplies and access to healthcare support from other countries. Infections in the islands have so far been limited. Still, lessons learned from an outbreak of measles last year in Samoa and other islands make Pacific countries wary of the possible devastation that viral infections can have in their insular communities.
Another unfortunate consequence that has emerged as a result of the origination of the COVID-19 disease in China is an escalation of discrimination and hate-based attacks on Chinese and others of Asian heritage and appearance around the world. Faith groups have joined public and official statements speaking out against such bias and incidents in the U.S., insisting that such scapegoating behavior is misplaced and an unacceptable response to the fear that people are facing in this uncertain time.


References
 
UNICEF East Asia and Pacific Region – Novel Coronavirus (COVID-19) Situation Report No. 5 (Reporting Period: 11 – 24 April 2020)
 
World Bank's Operational Response to COVID-19 (Coronavirus) in East Asia and the Pacific Center for Strategic and International Studies: Southeast Asia Covid-19 Tracker
 
East Asia and the Pacific in the Time of COVID-19 – Regional Economic Update, April 2020 (World Bank)
 
COVID-19 East Asia and the Pacific Area Update
COVID-19 Daily Briefing Archives

---
Related News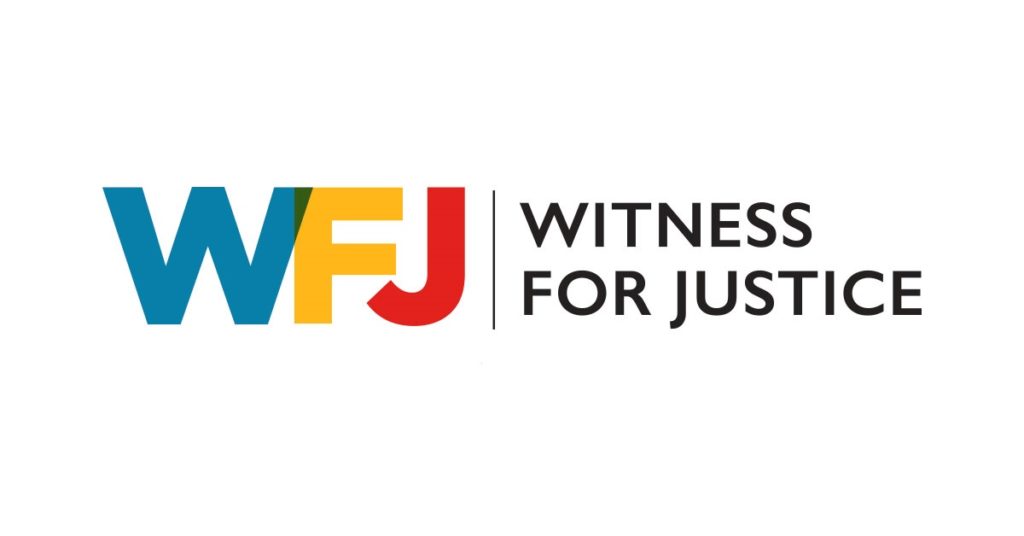 I confess that throughout my life as an evolving queer organizer, I haven't always been...
Read More