COVID-19 side effect: domestic violence increase worldwide
United Church of Christ – Wider Church Ministries
Humanitarian Development Team
Coronavirus (COVID-19) Daily Briefing
Barbara T. Baylor, MPH – Temporary Health Liaison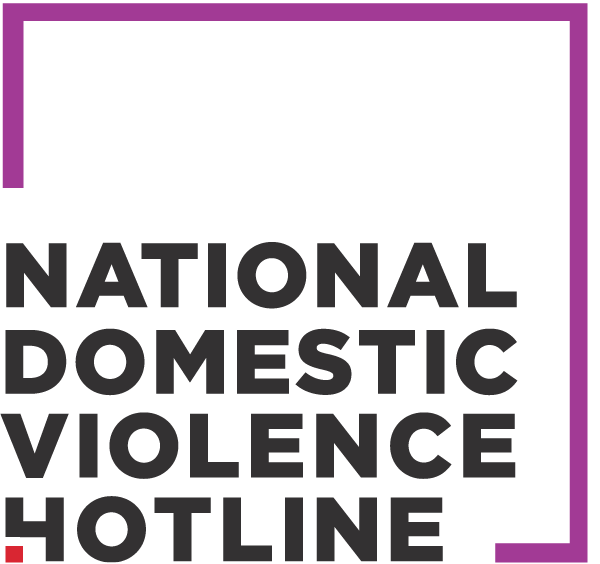 COVID-19 Crisis: Domestic Violence Increases Around the World
As result of social distancing, stay-at-home policies and economic distress during COVID-19, domestic violence hotlines are lighting up worldwide – from the United States to China and Russia, from Italy to France and Britain, among others. Governments are scrambling to address a crisis they should have seen coming.
 
Before the pandemic, a survivor or victim could flee a violent situation or file a protective order with the police. For many, such options aren't easily available right now. A stay-at-home order can force victims to stay in a dangerous situation. 
Last month, the World Health Organization expressed concern about reports from many countries of increases in domestic violence, including child abuse and Intimate Partner Violence (IPV), associated with stay-at-home orders and job loss. A majority of victims and survivors are women.
Countries are reporting up to a 60 percent increase in April – compared to the same month last year – in emergency calls by women who are subjected to violence from their intimate partners. Online queries to hotlines have increased up to five times.
Common factors associated with increased intimate partner violence (IPV), child abuse and COVID-19 stay-at-home measures include the following:
1.Since social isolation has become government-sanctioned, it is one of the most common tactics employed by perpetrators of domestic violence. 
2.Increases in domestic violence often correlate to increases in response to stress.
3.One specific type of stressor has been given significant attention in the context of domestic violence: economic anxiety. Violence is more likely (and more severe) in households that are economically stressed. Today, the COVID-19 pandemic has caused unprecedented job loss at levels comparable to the Great Depression.
4.Alcohol is also widely considered to be a key predictor of domestic violence, primarily due to its unrestrained effect on aggression. As the nation has sheltered at home, sales of alcohol have skyrocketed, with U.S. online sales rising 243 percent.
5.Court cases are being delayed, which affects granting of restraining orders. Legal aid organizations and advocates now are being forced to work remotely. Some judges are reluctant to hold violent abusers in jail due to the increased risk of COVID-19 infections in state facilities.
6.While shelters are seen as "essential" services, many shelters are now experiencing health concerns and closures due to their group living arrangements. Many victims in densely populated cities are experiencing rampant rates of infections and finding shelters more difficult to access.
What can be done to help mitigate the effects of violence on women and children during the COVID-19 response?
Governments and policy makers must include essential services to address violence against women in preparedness and response plans for COVID-19, fund them, and identify ways to make them accessible in the context of physical distancing measures.


 

Health facilities should identify and provide information about services available locally (e.g. hotlines, shelters, rape crisis centers, counseling) for survivors, including opening hours, contact details, and whether services can be offered remotely, and establish referral linkages.


 

Health providers need to be aware of the risks and health consequences of violence against women. They can help women who disclose by offering support and medical treatment and connecting survivors to support services. The use of mHealth (a mobile health technology) and telemedicine in safely addressing violence against women must urgently be explored.


 
The United Nations also has called for urgent action to combat the worldwide surge in domestic violence, urging all governments to put women's safety first as they respond to the pandemic. The United Nations Population Fund, a division within the United Nations, has warned that another six months of quarantine will result in an extra 31 million cases of gender-based violence across the globe.The fund urges all countries to make sure services are available and to expand hotline and online services.  
 

Children are specifically vulnerable to abuse during COVID-19. Research shows that increased stress levels among parents is often a major predictor of physical abuse and neglect of children. The support systems that many at-risk parents rely on, such as extended family, childcare, schools, religious groups and other community organizations are no longer available in many areas due to the stay-at-home orders.


 

Child protection agencies are experiencing strained resources with fewer workers available, making them unable to conduct home visits in areas with stay-at-home orders. Since children are not going to school, teachers and school counselors are unable to witness the signs of abuse and report to the proper authorities.
Resources for Victims and Survivors
References
SAMHSA Intimate Partner Violence and Child Abuse Considerations During COVID-19
A New Covid-19 Crisis: Domestic Abuse Rises Worldwide
Domestic Violence Rising During the Coronavirus Shutdown: Here's What the Data Show
Domestic Violence and Suicide Calls Spike
The association between natural disasters and violence: A systematic review of the literature and a call for more epidemiological studies
Behind Closed Doors The Impact of Domestic Violence on Children
COVID-19 battle echoes smallpox; concerns rise over domestic violence in lockdown
Where Can Domestic Violence Victims Turn During Covid-19?
COVID-19 and violence against women: What the health sector/system can do
Impact of the COVID-19 Pandemic on Family Planning and Ending Gender-based Violence, Female Genital Mutilation and Child Marriage
---
Related News
While I was pregnant with our second child, our local church held an Advent Fair where we all...
Read More