Sorry
Against you, you alone, have I sinned. – Psalm 51:4a (NRSV)
I have always loved Psalm 51. I could almost physically feel David's anguish. I resonated with his regret. And I too often empathized with his shame.
But something shifted in me when I reflected on this psalm for the newly released book, The Words of Her Mouth: Psalms for the Struggle. I read this verse again in light of all the hate speech flooding the news, the atrocities being sanctioned against women, the children dying in cages, the continued criminalization of Black bodies, the demonization of Trans siblings. It was like a punch in the stomach.
And so I wrote (in part):
"Really David?
Thoughts and prayers
seeking forgiveness from God alone are not enough
Your transgression was not simply an affront to God
Why are there no words of remorse
for the shame, pain and sorrow you caused [Bathsheba]?
What about Uriah?
Where is his apology?
What about your baby?
The one that became an offering for your sin
Where is the child's apology?
Oh, David
King David
The truth is—your confession is just plain ol' sorry"
(Excerpt of "Sorry," from The Words of Her Mouth, edited by Martha Spong)
Prayer
Dear God, as we prepare to enter the season of Lent, remind us that bearing the sign of the cross on our forehead is not enough. Help us to move beyond ritual void of responsibility. Guide us from personal shame and guilt toward true acknowledgment and sincere amends. May the symbol of the cross we carry be for us a symbol of our commitment to work towards collective reconciliation, healing and liberation. Amen.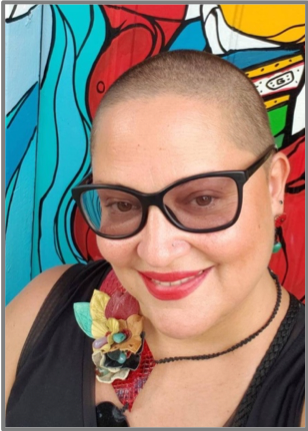 About the Author
Marilyn Pagán-Banks serves as Pastor of San Lucas UCC, Executive Director of
A Just Harvest
and Adjunct Professor at McCormick Theological Seminary in Chicago.