Make Every Moment Your Midnight 
"For everything there is a season, and a time for every matter under heavens." – Ecclesiastes 3:1
When the clock strikes midnight on Jan. 1, it's as if time stops. 
People resolve to be their best selves and to forgive themselves for their shortcomings. Friends embrace and promise to support each other through days of tragedy and triumph. Lovers show tender appreciation for one another with "I love you" and a kiss.
The air is filled with promise. Suddenly, talking about what hurt us in the past year isn't so scary. And moving past that hurt doesn't feel so impossible. The first minutes of New Year's feel magical.
Yet on Jan. 2, many of us forget the promises of midnight.
We forget changing routines is an option. We stop prioritizing self-care and stop centering our boundaries. We forget to lose ourselves in passionate kisses or the excitement of truly vulnerable friendships.
It's easy to limit the possibility of a fresh start to a new year. But when we do this, we limit the promise of Divine healing and spiritual renewal. 
The constant pursuit of new possibility and new beginnings is holy.
A commitment to constant transformation requires us to live our lives attuned to kairos and God's ability to change us beyond our understanding of time.
This year, I'm challenging myself to not let the feeling of the first midnight fade so quickly. The promise of new beginnings doesn't have to be reserved for one midnight a year.
While New Year's Day reminds us to reset our routines, we shouldn't forget that the miracles of new seasons and new healings are possible the other 364 days a year. 
Prayer
Thank you for being the God of forgiveness and fresh starts. Make every moment an opportunity for a "new midnight." Amen.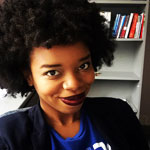 About the Author
Marchaé Grair is the Director of Public Relations and Outreach for the Unitarian Universalist Association and a member of South Euclid United Church of Christ, South Euclid, Ohio.