Chicken Pants
"Then Peter came and said to him, 'Lord, if another sins against me, how often should I forgive? As many as seven times?' Jesus said to him, 'Not seven times, but, I tell you, seventy-seven times." – Matthew 18:21-22 (NRSV)
The word of correction that comes out a shout. The angry moment when I speak her name as if it were a curse. The question simply ignored because my nose is buried in my phone. The anguished crying that goes on for half an hour because I forgot to charge the monitor. That's just the beginning of the things I have done wrong. 
There's nothing quite like the look on my daughter's face when I have done something to hurt her feelings. It's equal parts anger, sadness, betrayal, disappointment, and fear. When I've done something to hurt my daughter's feelings, the pain is real and deep and unmistakable. And the only thing to do is sweep her up into my arms and whisper I'm sorry in her ear and look her in the eye and really mean it when I say, "I'll do better." 
And amazingly, miraculously, inexplicably, she forgives me. I made a mistake. I was wrong and said so. And like the grace of God before my eyes, in a few minutes we are back to playing together. We are back to her handing me the stuffed chicken and asking to put on its pants. (All our stuffed chickens wear pants, btw. The dolls, relatedly, have no pants.) 
How many times will I need her to forgive me in my life? As many as seven times? Seventy-seven times will just make a beginning. 
Prayer
Gracious God, thank you for the miracle of forgiveness, we are lost without it.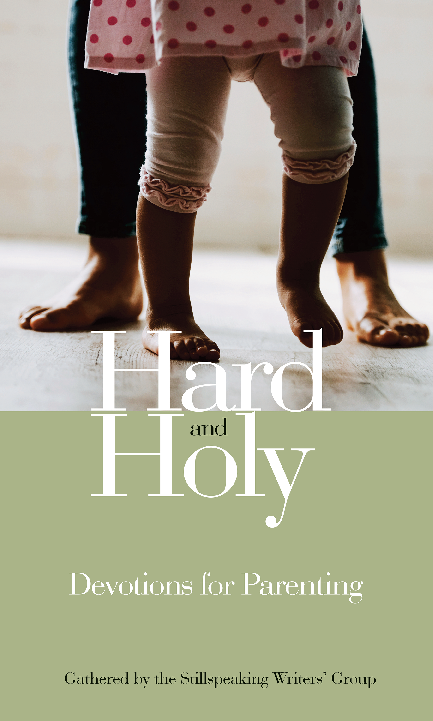 About the Author
John Edgerton wrote this reflection for
Hard and Holy: Devotions for Parenting
, a new resource from the Stillspeaking Writers' Group.