CT, MA and RI Boards commit to forming new Conference
The three Boards worshiping together
The Boards of Directors of the Connecticut, Massachusetts and Rhode Island conferences on Saturday voted unanimously to commit to forming a new Conference to minister and come together to make an impact as people of faith.
 
The three Boards came together for a meeting in Woodstock, Connecticut, on Jan. 21 and after worship and conversation together, went into separate meetings. Each Board then voted unanimously to adopt a resolution stating their intent to move forward in creating a new Conference.
 
They will ask the Annual Meetings of the three Conferences, being held together June 16 and 17, to endorse their intent to draft a proposal for a new Conference. The Boards would then bring that specific proposal to another joint Annual Meeting in 2018 for ratification.
 
Several Board and staff members spoke passionately about this new Conference as being much more than an adjustment in structure. They said they see it as a new entity able to both support the church of today and walk with new manifestations of "church" in the future.
 
"This truly is our time," Massachusetts Conference Board Chair Vard Johnson said. "We're called to do this. The wind is at our back and we are in God's hands."
 
In the resolution, the Board says their time of discernment has led them to believe the proposal for a new Conference would call for a single Board of Directors, and "may also recommend a transition to a unified budget and a new staffing structure."
 
Some Board members said they have heard reservations about committing to the formation of a new Conference before all the many details have been worked out. But others said the time for a commitment had come.
 
"When they decided to create the United Church of Christ, they were clear they were creating a new denomination," said The Rev. Paul Goodman, Interim Pastor of the Plantsville Congregational UCC in Connecticut.  "How they would make that work was not hammered out. They prayed about it and they knew, moving with the Holy Spirit, that once the decision was made to come together, their commonalities were greater than their differences."
"I think we are back in that same spot, standing on the shoulders of our forebears who created the denomination," he said.
 
The Rev. Jocelyn Gardner Spencer, pastor of the First Congregational Church of Woodstock, Connecticut, pointed out that Conference boundaries have not changed since the UCC was created in 1957, and that they are limiting.
 
"Here in Woodstock, if you travel a few miles north, you are in Southbridge, Massachusetts. I do not know the pastor in Southbridge because the state line is there," she said. "I do know the pastor in Westport, which is the opposite corner of the state."
 
"So we would be decreasing those artificial boundaries that divide us in unnecessary ways, and on the flip side increasing our shared prophetic voices. We are a lot stronger and a lot louder when we speak together," she said.
 
Read the resolution here.
 
Tiffany Vail is the Associate Conference Minister for Communications, serving three UCC Conferences of Southern New England-Connecticut, Massachusetts and Rhode Island.
---
Related News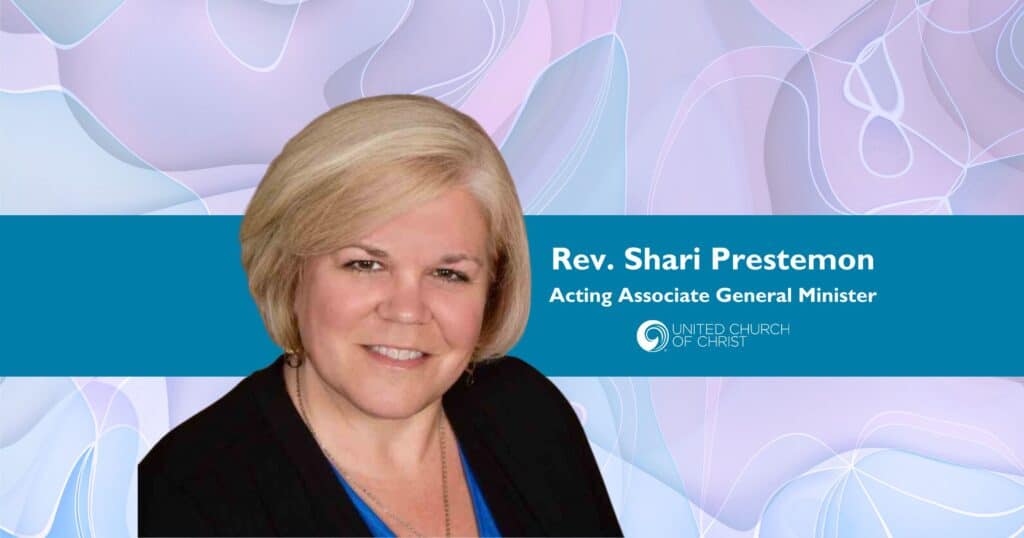 A new United Church of Christ national leader has been called. The UCC Board voted in a...
Read More