UCC congregations raise $12K in three months with crowdfunding website
A handful of United Church of Christ congregations have raised more than $12,000 through crowdsourcing donations since the Wood to the Fire website launched during General Synod to help fuel local ministries. This growing method of raising money from a large group of people, usually via the internet, is known as "crowdfunding," and it's a method some think can help churches seek new and different ways to raise capital. 
In the last three months, churches featured on Wood to the Fire brought in $12,270 for a variety of projects, with gifts ranging from $1, to $500, to as much as a $2000 gift to Shift UCC, a congregation raising money to create an online app for its ministry. The Rev. Dave Schoen, with the UCC Congregation Assessment, Support and Advancement team, says that Shift UCC, with pastor Rev. Lawrence Richardson, is one of the top fundraisers, having collected $6,193, about 31 percent of a $20,000 goal.
"Lawrence is doing a great job online promoting his project on social media, blogs, [and] he also is connecting with donors," Schoen said. "Here is someone who is learning well how to raise funds in this new media, which is the future of fundraising."
"WoodToTheFire.org is a great opportunity to leverage our partnerships and resources for greater ministry work to happen," Richardson said. "One of the most difficult things for many of us is to communicate a vision so compelling that it moves others to give and support. Wood to the Fire gives people a chance to communicate a vision and it gives people a chance to partner and bring that vision to pass." 
Wood To The Fire, created by UCC Local Church Ministries and the Center for Progressive Renewal, is funded by gifts to "Testimony," a matching-offering fund investing in church development. Eight projects are currently featured on the site seeking support ranging from $2,000 to $30,000 and include outreach initiatives, such as a church leader training program, and a medical assistance program to help the poor pay for prescription drugs. 
Shift UCC started in 2012 as a way to connect youth and young adult marginalized populations in the Minnesota area online to community support for faith formation and spiritual development. Since then, Shift UCC has convened weekly worship events where those who are gathered physically are broadcast online to a wider, online community that reaches a following of more than 59,000 youth and youth adults.  
The goal of the Shift UCC project is to build an online application that will achieve the mission of Shift UCC and to connect users of the app to resources for faith formation and spiritual development, as well as connect them to the wider UCC. 
"This process has been a blessing. The three biggest lessons I've learned so far are patience, perseverance and gratitude," Richardson said. "You may hear no 100 times when you ask for support, but if you really believe in something, your passion will guide you through… Fundraising isn't easy and it becomes easier to accept a 'no' because 'yes' is always being redefined. There are many ways to give." 
As for advice to share with others considering crowdfunding, Richardson said, "Bring as many people on board as possible. The more people know about your project, the more people can help support it. Always say 'Thank you.' Whether it's $1, $100 or a plug on social media, gratitude needs to be at the core of it all. Keeping great records of gifts received, asks initiated and communications with your donor base keeps you grounded and focused. And last, but certainly not least, pray for wisdom, courage, patience, direction and peace. Prayer sustains the joy of the soul." 
Currently, churches that receive other grants from UCC national ministries have their projects listed on the website, but Wood to the Fire will eventually be open to all UCC churches. 
---
Related News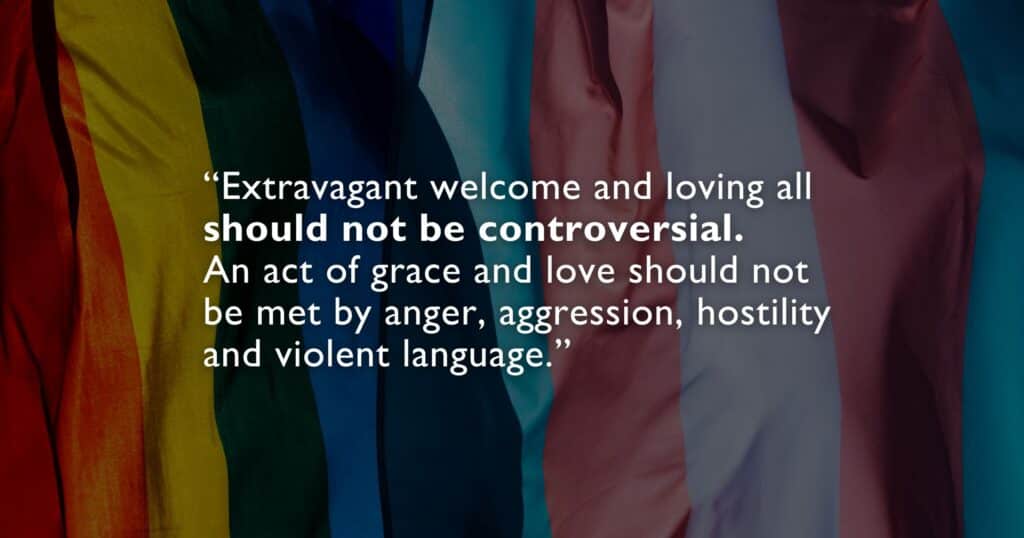 The United Church of Christ National Officers and the Conference Minister of the South Central...
Read More