UCC Council for Theological Education considers ways to prepare seminarians for racial justice
National and seminary leaders of the United Church of Christ are looking at how the denomination can prepare future church leaders to address racism during a two-day gathering this week near St. Louis. The UCC Council for Theological Education is meeting at Eden Theological Seminary, in the St. Louis suburb of Webster Groves, Mo., on Feb. 11-12.
The Rev. Geoffrey A. Black, UCC general minister and president, says gathering at Eden Theological Seminary is a way of "being supportive and attentive to people in the St. Louis area and what they are struggling with." The city dealt with months of unrest stemming from the August 2014 shooting of an 18-year-old African American by a white police officer.
The Council for Theological Education, which includes conference ministers and a network of the six seminaries of the UCC—Andover-Newton Theological Seminary, Chicago Theological Seminary, Eden Theological Seminary, Lancaster Theological Seminary, Pacific School of Religion and United Theological Seminary of the Twin Cities—meets annually to explore a mix of topics in theological education.
"All these institutions are preparing people to be leaders and pastors in the life of the church," Black said. "So for the leadership of those institutions to [have a] dialogue with each other to best prepare people to serve church—in a multi-racial society where race and racism are a salient reality—is an important thing to do."
Fellow national officer the Rev. J. Bennett Guess and the Rev. Holly Millershank, both of Local Church Ministries, are joining Black in Webster Groves.
Part of the two-day gathering includes time for seminary leaders to provide institutional updates on their academic programs and student life, and the denominational leaders will offer updates to their work as it relates to seminaries. But there will be time set aside to discuss how theological institutions can help educate their seminarians to deal with issues of race during their ministry.

"This time, the council will have a dialogue on race and religion, and we are hoping to have other people from the St. Louis area be part of that. Perhaps the Rev. Traci Blackmon and the Rev. Starsky Wilson and [Rev.] Debora Krause—they all have had important roles to play growing out of Ferguson," Black said.
"That's the real issue that all church institutions are trying to engage in one way or another," he added.
Blackmon and Wilson are pastors of UCC churches in the St. Louis area, and Krause is a faculty member at Eden Theological Seminary.
Black also mentioned a letter written by a group of African-American seminary presidents, which called on fellow theological educators to engage the issue of racism, as another reason the council is looking at the issue. The letter was penned by Alton Pollard, dean of Howard Divinity School, a UCC-historically related seminary.
UCC leaders plan to share with the group the Pastoral Letter on Racism, released by the national officers in January, to discuss how it applies to seminaries and "how they might creatively respond," Black said. "We want to use this opportunity to have serious conversations about something crucial across the church in all settings."
---
Related News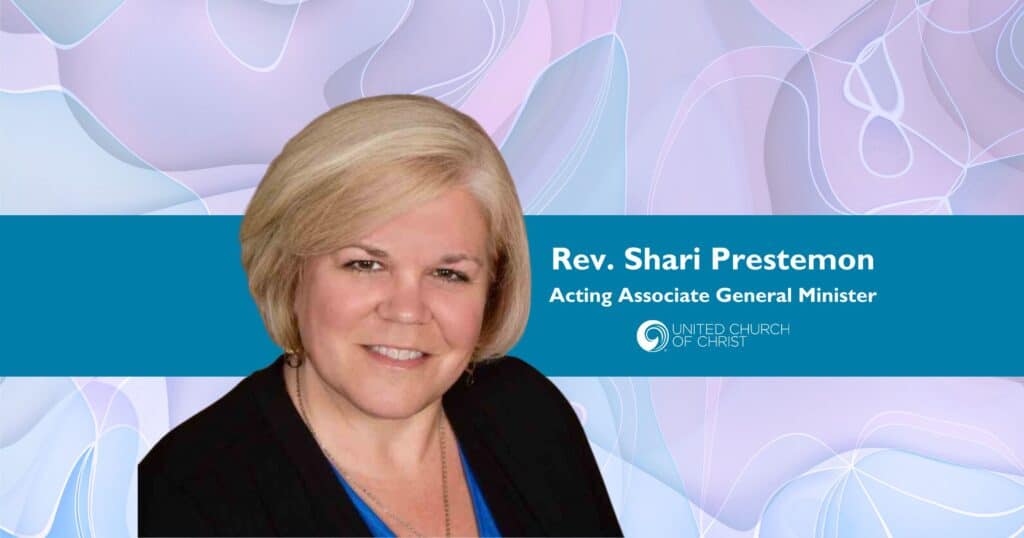 A new United Church of Christ national leader has been called. The UCC Board voted in a...
Read More