Corpus Christi congregation aids disaster distribution on Texas coast
A United Church of Christ congregation in Corpus Christi is supplying a disaster distribution center in Port Aransas with much needed supplies in the aftermath of Hurricane Harvey, supported by the assistance of the wider church.
St. Paul United Church of Christ has delivered over 260 emergency cleanup buckets to Port Aransas in the last week, including over 200 on Sept. 12. The congregation is also contributing other necessary items to the coastal community's donation distribution depot from the church food pantry, funded with a grant from the denomination.
"We are grateful for this outpouring of support from the St. Paul UCC community as well as the wider United Church of Christ," said Rev. Burton Bagby-Grose, St. Paul UCC pastor.
Many of the buckets Bagby-Grose took over to Port Aransas came from United Church of Christ congregations in New England (donated through Church World Service) eager to help with disaster recovery after the August 26 hurricane devastated the Texas coastal area.
"As we work to be the hands and feet of Christ here on earth, loving and serving, we remember the beautiful prayer of Jesus, 'That they may all be one,'" Bagby-Grose continued. "Our community is coming together as one to help those in need."
The staff at the disaster distribution depot in Port Aransas on Tuesday afternoon was thrilled to receive the cleanup buckets, especially since they did not have any of the supplies included in the kits on hand.
"St. Paul United Church of Christ is the only congregation providing emergency cleanup buckets from Church World Service and we are very grateful," said Colleen Simpson, City of Port Aransas Nature Preserve Manager and now the local Donation Distribution Depot Manager.
The five gallon cleanup buckets, with a $75 retail value, include laundry detergent, scouring pads, clothesline and clothes pins, dust masks, insect repellant, two types of gloves, disinfectant, and other materials.
Church World Service provides a complete list of items to include in each bucket. United Church of Christ Disaster Ministries is offering churches a $250 matching grant, providing funds to encourage more congregations to assemble these much-needed clean up kits.
 
The pastor of St. Paul United Church of Christ of Corpus Christi is making the 40-mile trip to Port Aransas twice a week. The congregation is also supplying the disaster distribution center with a wide variety of food pantry items, including some not normally kept on hand, like hydrogen peroxide, super glue and extension cords, using the solidarity grant from UCC Disaster Ministries.
The church is following the lead of those in need. As Bagby-Grose said, "In keeping with our disaster recovery mission to coordinate with the Port Aransas Disaster Distribution Depot, we are focusing the grant funding on St. Paul UCC Food Pantry items they need the most."
 A UCC appeal set up to help those recovering from Hurricane Harvey has already received more than $200,000 in donations. Offer assistance on this Disaster Ministries page.
---
Related News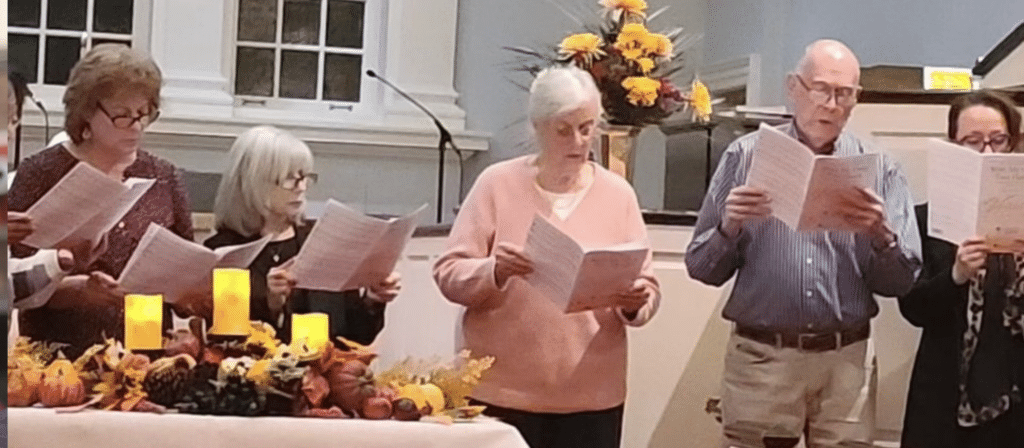 Many United Church of Christ congregations across the country participated in interfaith...
Read More