Cornerstone Fund CEO Gordon Gilles announces retirement
Gordon Gilles is retiring as president and CEO of the Cornerstone Fund, concluding 21 years of service to that ministry of the United Church of Christ. Gilles is stepping down Oct. 2 and will serve as president and CEO emeritus during an October-to-December transition period as his successor assumes the leadership of the fund, then Gilles and his spouse head for the Carolina beaches to build their retirement home.
"Roberta and I will be moving to the Village of Habersham, which is located approximately 6.5 miles from Beaufort, S.C.," Gilles said. "We plan on building a small low-country style cottage. In addition to playing golf, our plans include being active in the life of the community and seeking out opportunities for volunteer work."
"In looking back over the last 21 years of the Cornerstone Fund, I'm most proud of having been a small part of the Fund growing from $3.2 million in assets to over $80 million in assets and the difference the Cornerstone Fund has made in the lives of local churches by providing over $175,000,000 in loans to over 550 churches," Gilles said.
 
The mission of the Cornerstone Fund is to strengthen the local churches within the United Church of Christ through its real estate-secured loans that help congregations repair, renovate, expand, improve accessibility and refinance real estate debt.
John Graham, who chairs the Cornerstone Fund Board of Directors, said that the wider church will miss Gilles' experience and expertise. "His strong sense of mission and in-depth financial acumen has not only benefited the Cornerstone Fund, but many churches, conferences and individuals throughout the denomination," Graham said. "His creativity and perseverance has been constant drivers to the success of the Cornerstone Fund."
Before leading the Cornerstone Fund, Gilles served as the vice president and chief operating officer, and director of marketing for the ministry. From 1985 to 1995, he served as senior vice president and chief lending officer for Indian River Federal Savings Bank in Vero Beach. While in Florida, he served Community Church United Church of Christ for 10 years in various leadership roles, including chair of the Stewardship Committee, chair of the Trustees and moderator.
Gilles earned a bachelor's degree in business administration from the University of Texas at Arlington.
Maria Coyne will succeed Gilles, starting with the Cornerstone Fund on Sept. 6 in the interim period, and will assume her role as president and CEO after the Cornerstone Fund board meeting on Oct. 2. Coyne is a graduate of the University of Notre Dame, with a degree in finance, and attended the Weatherhead School of Management at Case Western Reserve University and has more than 30 years of banking experience.
---
Related News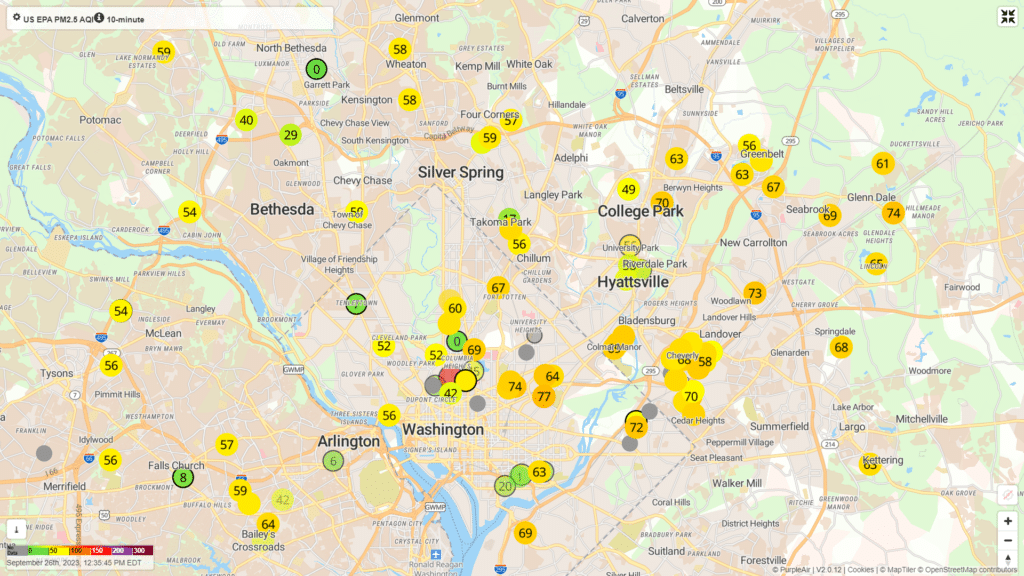 This summer, the United States experienced some of the worst days for wildfire pollution in...
Read More