Coptic bishop from Middle East diaspora reflects on how churches can help refugees
25 January 2016, Originally posted here
Coptic Orthodox Bishop Angaelos has a ring of authority when he talks about refugees and Middle East Christians.
Born in Cairo, he is part of the Middle East and African diaspora and now serves as General Bishop of the Coptic Orthodox Church in the United Kingdom.
He spoke at the World Council of Churches/United Nations (UN) high level conference on the refugee crisis in Europe on 18 January.
"We are not speaking of people leaving one less-than-affluent suburb to go to a more affluent one because they seek a better quality of life; these are people leaving war-torn, poverty-stricken and conflict-filled near-anarchic states to find protection and safety for themselves and for their families."
Bishop Angaelos noted, "This is a problem that is broader and more complex than any single individual, church, nation or organization, and so the least we can and should do is work to collaborate."
The 18-19 January conference was hosted by WCC and co-sponsored by UNICEF, the UN Children's Fund; UNFPA, the UN Population Fund; and UNHCR, the office of the UN High Commissioner for Refugees.
As a child, Angaelos emigrated with his family to Australia, spending his childhood and early life there.
After studies, he returned to Egypt in 1990 to join the Monastery of Saint Bishoy in Wadi-El-Natroun, where he was subsequently consecrated a monk by Pope Shenouda III.
Now he heads his church in the UK and also serves as moderator of Churches Together in Britain and Ireland (CTBI).
"At CTBI we are focusing over the next 3 years on the issue of refugees," said the bishop.
He highlighted the importance of the role of the church in aiding refugees.
"We as a church are the largest NGO in the world, although we are much more than just that — we are the body of Christ.
"What holds us together is not social convention or international decree. This is a Scriptural directive; a commandment that we live as the body of Christ, one body with one head, and when one part suffers we all suffer, when one part is captive we are all captive," said Angaelo.
He proposed a solution. "We, as the World Council of Churches, represent these churches on the ground in the Middle East, and having spoken to many people over the last months and years, and in visiting Irbil, the Greek Macedonian Border, and soon to be visiting camps in Jordan, it has become apparent that Christians are not registered," said Bishop Angaelos.
"We must use our church networks on the ground to aid in the registration process.
"The churches on the ground have a pastoral knowledge, experience, respect and integrity, and are trusted by their communities. If people are not registered, they become doubly disadvantaged: persecuted for their religion, Christian or otherwise, and then also by not having equal access to international schemes."
The bishop touched on the decline of Christians in the Middle East.
"Where there was once a 25 percent Christian population in the Middle East it is now around 5 percent, and tragically 4 percent of those 5 percent are in Egypt.
"Our silence as churches, nations, and as a world community, has been a contributing factor to this. We have lowered the threshold of human dignity; if people are not dying then it has become acceptable…yet it is up to us to defend those whose God-given rights and freedoms are violated."
---
Related News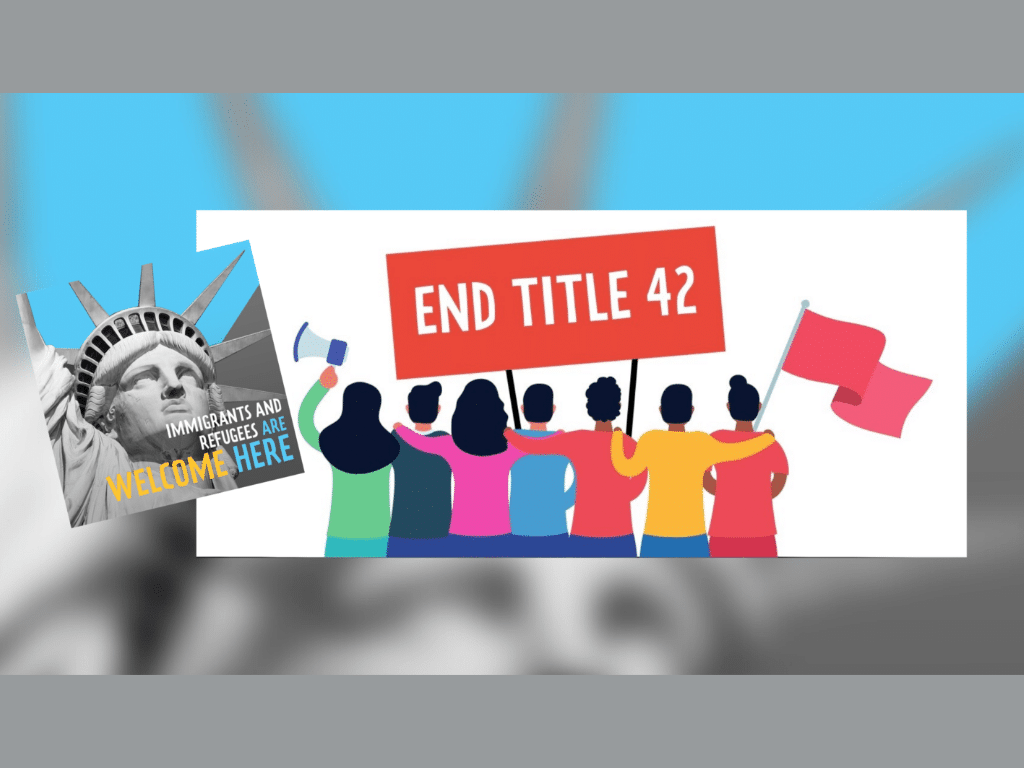 A federal court has overruled a policy that the U.S. has used to turn back hundreds of...
Read More