Opening a conversation in Ohio, bridging gaps on race
A sacred conversation on race, to address racism and white privilege began at the United Church of Christ Church House on Feb. 18, the first of four monthly discussions aimed at opening a dialogue and a partnership in Northeastern Ohio among UCC pastors, theologians and peers.
The Western Reserve and Eastern associations of the UCC (part of the Ohio Conference) and Justice and Witness Ministries hosted the conversation, titled "The Reconciliation Project," on Wednesday, Feb. 18 at Amistad Chapel UCC. 
"The Reconciliation Project" is a series of one-hour web-based conversations among UCC pastors, activists, theologians and peers that aims to bridge the gap in understanding communities of color and the denomination's mostly-white church communities on race and race-related issues. Anyone is welcome to join.
"We must find ways to bring white folks in society out of a sense of denial," said the Rev. Alice Hunt, president of Chicago Theological Seminary. "We live in a land that was stolen from black bodies and was built on black bodies."
The initial hour-long, web-based conversation with Hunt, attended by a group of about 25 people, focused on the Theology of Anti-Racism. There were three panelists for the discussion, including UCC General Minister and President the Rev. Geoffrey Black, the Rev. Rita Root, general minister of the Western Reserve and Eastern Ohio associations, and the Rev. Eugene McAfee, pastor of Faith UCC in Richmond Heights, Ohio.
Hunt explained several reasons for the importance of having this conversation. First, they are called to recognize that all of humanity is created in the image of God, according to the Bible. People of faith are also called to do justice, to act kind and walk humbly with God, and should actively encourage actions that dissolve racism that remains part of the nation's history.
"Our work as people of faith is to be there, standings in solidarity and not in the distance," Hunt said.
"Certainly, Ash Wednesday—the beginning of Lent, the beginning of a season of penance—is fitting in beginning to look at racism and anti-racism activity as a form of penance," Black said.
That penance, Black continued, is an opportunity to "come to grips with oneself as being equal and being created in God's image."
"I think we need to be sure that our vision is really inclusive in this work. Usually the initiative is about dealing with Euro-Americans and African Americans, and that's real," Black said. "But there is an invisibility of Native Americans, and they are an important part of the history of this country."
Each conversation will be taped and made available online for those who are not able to attend, and will allow the conversation and sharing of resources to continue.
There are three other conversations scheduled through the first half of this year on March 18 (Faith Communities, Politics and Anti-Racism), April 15 (Mobilizing Communities for Anti-Racism) and May 20 (The Media and Racism: Ally or Antagonist?). Read more about "The Reconciliation Project" on the Western Reserve and Eastern Ohio Association website.
---
Related News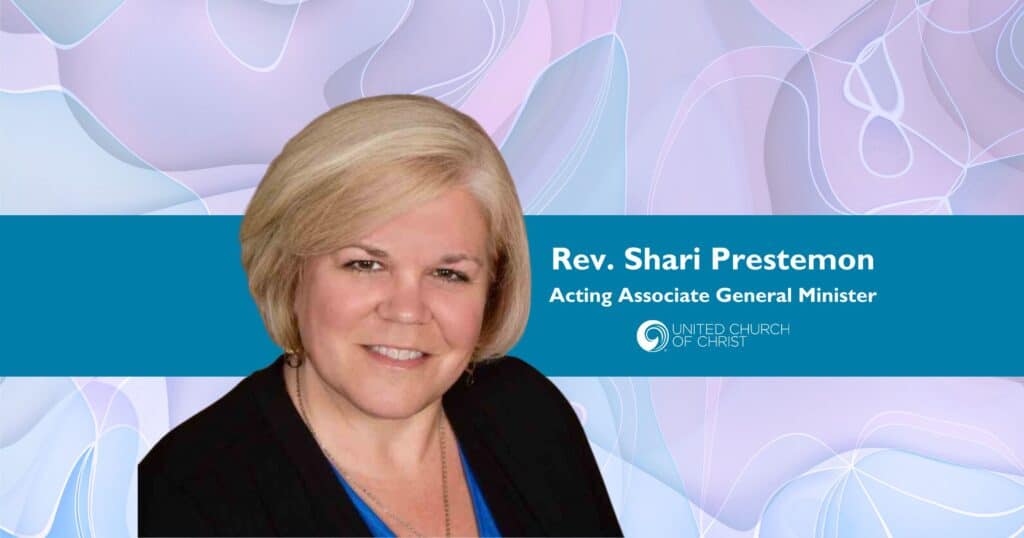 A new United Church of Christ national leader has been called. The UCC Board voted in a...
Read More