Consultation of UCC leaders fosters leadership diversity
More than a dozen people from United Church of Christ conference staffs throughout the country gathered at the denomination's national headquarters this week to have a two-day conversation on making the church leadership more representative of the multicultural church of Jesus Christ that they serve.
The Consultation on Diversity, organized by UCC General Minister and President the Rev. Geoffrey Black and facilitated by three UCC conference ministers, was a sacred conversation on ways church leadership can identify, foster and develop people of color as future leaders of the denomination.
"This is a bold step forward in the life of the church," said the Rev. Edward Davis, conference minister of the Southern Conference UCC. "It is a recognition that our churches are filled with potential leaders that just need to be asked, encouraged and mentored. As a facilitator, what came out of this discussion is that leadership must lead. Who best to learn from and put these ideas into practice than those in leadership? We need to foster, develop and care for the leadership of the future to take our church forward."
"I am a direct product of what can be when the gifts and abilities of the people of color in the pews are nurtured and cultivated," said the Rev. Marsha Williams, associate conference minister of the New York Conference UCC. "I was given opportunities.
"People need to be direct in dealing with issues of racism and sexism [in the church] because we dance around it," Williams added. "We need to name it, get to what is under it, and move forward."
The discussion grew out of the recognition of the lack of diversity at a UCC authorized ministry meeting in Savannah, Ga., in December 2014. After the AM 21 event, sponsored by the Ministerial Excellence, Support and Authorization (MESA) Ministry Team, Davis reached out to Black and the Council of Conference Ministers. The Rev. Kent Siladi, conference minister of the UCC's Connecticut Conference, and Edith Guffey, conference minister of the UCC's Kansas-Oklahoma Conference, helped facilitate the discussion in Cleveland April 7 and 8, where group members shared stories of how they came to hold their positions in the church, and how they were fostered and mentored along the way.
"A major focus [of the gathering] was the shared stories of the participants," said Black. "Their stories helped us to begin to see both what is working to assist people of color to find opportunities to serve in this vital area of ministry, as well as what hinders their engagement in conference ministry. I believe the learnings resulting from this event will be very helpful as we develop strategies to reach our big, inspirational goal of having prepared, excellent leaders that reflect the diversity of God's beloved community."
"We came together to find a workable model to move forward," said Davis. "We aim to make this church live into the statement that we are a multicultural church of Jesus Christ."
"Everything rises and falls on leadership," said Williams. "So if they don't direct the conversation, nothing happens. I pray for the fruit."
---
Related News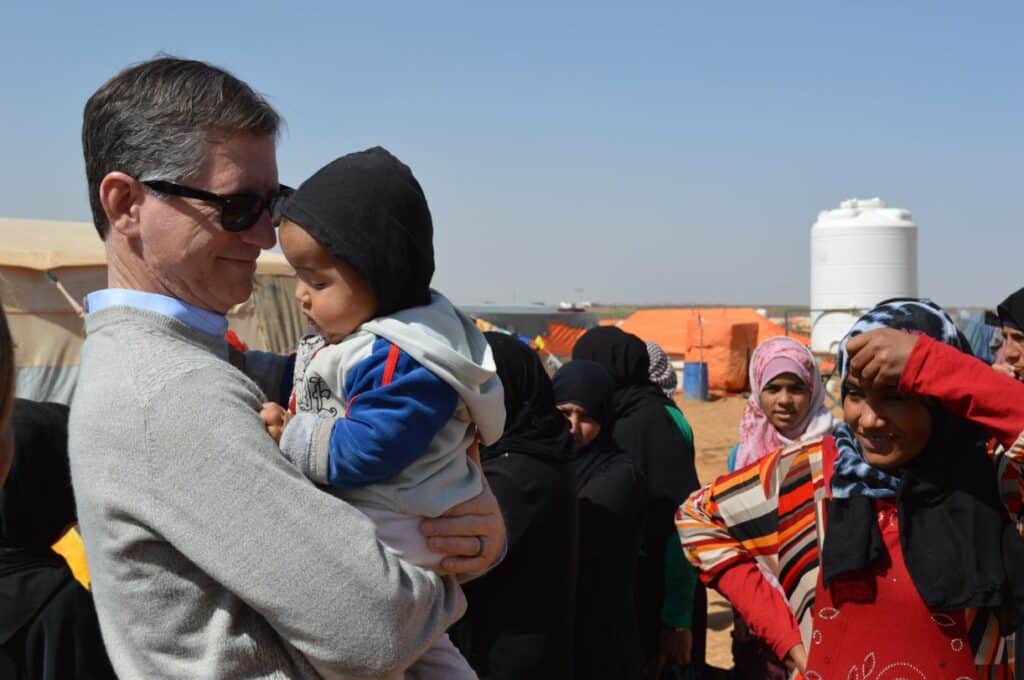 General Minister and President-elect John Dorhauer celebrates his new call with his wife Mimi...
Read More