UCC joins faith community in condemning U.S. torture tactics
Following the belief that torture is a violation of the image of God and it is never justified, leaders of the United Church of Christ are joining countless voices from the faith community condemning the CIA's sanction of the brutal use of torture—in some cases nearly drowning and depriving detainees of sleep, sometimes for days and weeks at a time.
In a 500-page report released by the Senate Intelligence Committee on Tuesday, Dec. 9, a six-year investigation revealed that the agency used several methods of torture in intelligence-gathering after 9/11.
Sandy Sorensen, director of the UCC Justice and Witness Ministries office in Washington, D.C., called out government leaders, joining Christian and Jewish leaders who are sounding off against the CIA.
"Our faith teaches us that all human beings are made in the image of God, and to violate that image is a sin against the Creator," Sorensen said. "We are deeply saddened and troubled by this most recent report detailing our government's complicity in acts of torture. It is terribly disappointing that we seem unable to learn the lesson that violence only begets more violence, and is never the path to true and lasting security."
Sorensen and other voices from the church repeated that message on Wednesday, Dec. 10, recognized as Human Rights Day, a day marked each year to raise awareness that each person on earth is worthy of human rights and fair treatment.
"The content of this report casts a deep shadow on the moral integrity of our nation, and calls into serious question our global leadership in the cause of human rights and justice," Sorensen said. "We must reset our nation's moral compass by opposing the future use of such brutal practices with every fiber of our being, and point back to what our Creator intends: a world in which all people are treated with dignity and respect."
The summary cited the CIA's use of harsh tactics in interrogation methods to obtain information from al Qaeda suspects. But the report also concluded that the techniques didn't lead to any information that thwarted an attempted attack that saved lives.
"Today as I reflect on advances in human rights around the world, I am mindful of abuses not only in other countries but here in the U.S," said the Rev. Ron Stief, executive director of the National Religious Campaign Against Torture. "I am mindful of the temptation of the powerful to set aside values in the name of national security, as we now see in the details of CIA torture in the executive summary of the torture report released yesterday by the Senate Intelligence Committee."
Stief, the former director of the UCC office in Washington, D.C. and an ordained UCC minister, added that he prays daily for an end to the "institutionalized persistence of torture in prisons, jails and detention centers nationwide."
"Whenever and wherever human rights and human dignity are violated, where systemic violence, racism and brutality persist, whether on our streets or in our prisons and places of confinement, the faith community must be there, standing together and working boldly for justice.
---
Related News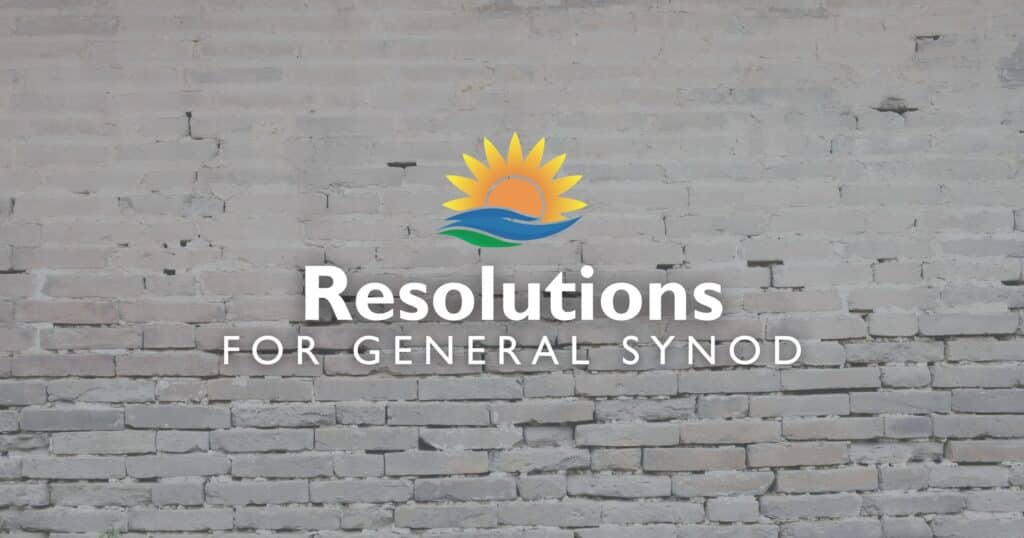 The 2023 General Synod of the United Church of Christ will consider 17 resolutions...
Read More