Community rallies to help Pennsylvania church coping with property damage
After the parking lot of Tinicum United Church of Christ in Pipersville, Pa., was mysteriously destroyed, the community is demonstrating acts of help and support in ways the Rev. Michele Schenk never expected.
"I think it's lovely that the community is involved and concerned," said Schenk, pastor of Tinicum UCC. "We have neighbors calling to help and reaching out to the community to say, 'Let's help them,' so that is wonderful."
In early March, church leadership found deeply-embedded tire tracks and broken asphalt that seemed to have been caused by the dual-rear tires on one or more heavy-duty vehicles. The ruts, some as large as 8 inches deep by 8 inches wide, are spread throughout the lot, and several piles of highway salt were found near them. Schenk said it appears that one or more trucks were in the parking lot, perhaps using it as a rest area or a turn-around point during snow and ice storms, and neighbors claim they saw three Pennsylvania Department of Transportation trucks idling in the lot. Police are conducting an internal investigation with PennDOT, but so far the church has not received any new information. 
In an act of solidarity, a nearby Lutheran church offered to host a joint Easter Sunday service with Tinicum UCC if the parking lot couldn't accommodate its members. While the church has had to close off one of its two entrances, and Schenk said navigating the lot is like "driving through a minefield," portions of the parking lot are still accessible, and the church will be able to hold Easter services as planned.
"The community has been wonderful," Schenk said. "But we will be able to finagle enough parking that we'll be able to make our regular Easter service happen."
To help offset the repair costs, a local resident who lives near the church, who is not a member of Tinicum UCC, has offered to organize and host a fundraiser in her front yard once the winter weather breaks. Schenk said the church has so far received two estimates from companies to repair the parking lot – one for $23,000 and the other for $54,000. While the church has a small amount of money it could put toward the repairs, it would have to raise funds to cover a large portion of the expense.
For now, Schenk said they are "kind of in limbo" while they wait for any information from police and also wait for a few more repair estimates. She hopes that the company the church chooses to reconstruct the parking lot will be willing to begin the work without full payment upfront. Church members remain shocked that no one has come forward to take responsibility for the damage. While Schenk agrees that has been the most disheartening piece of this unfortunate puzzle, she says the community support has been a real gift.
"It's very disappointing that someone would do that kind of damage and just drive away – it's almost like a hit-and-run accident," said Schenk. "Our hope would be that the state takes responsibility for it, but I don't think we're counting on that."
---
Related News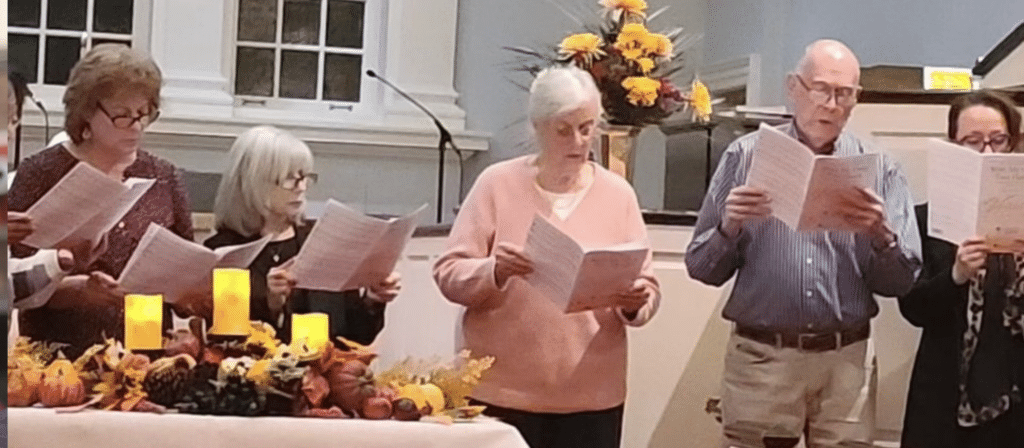 Many United Church of Christ congregations across the country participated in interfaith...
Read More