UCC Board: We condemn racist actions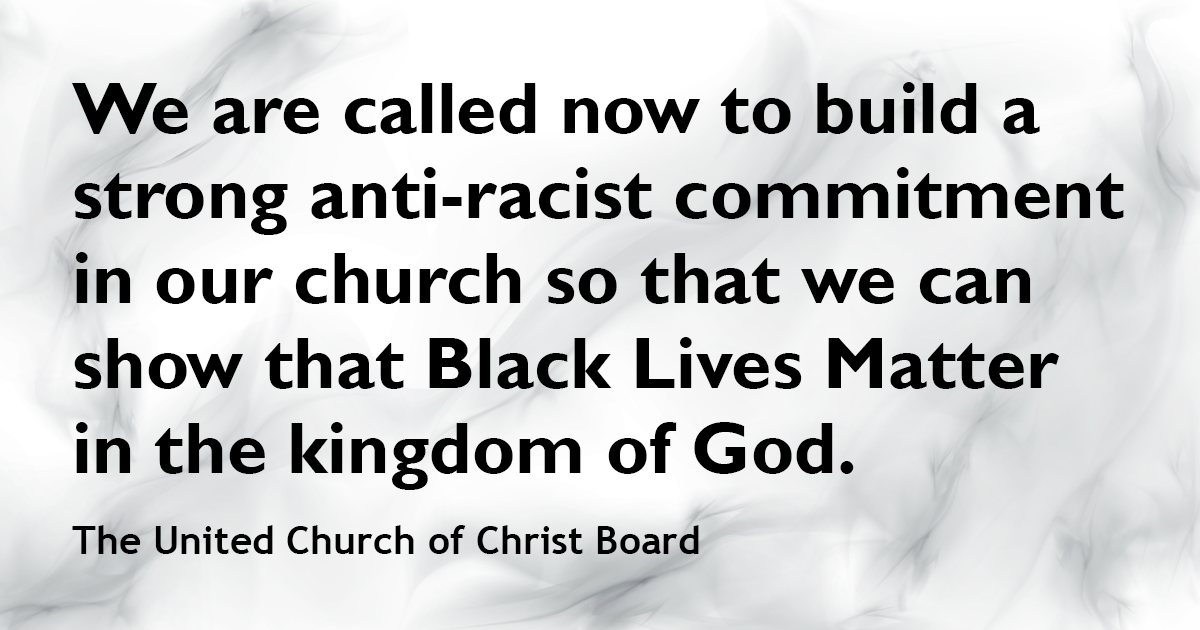 The United Church of Christ Board (UCCB) stands with the UCC Officers, our Conferences, local churches and entities of the church during this moment in history. We cannot be silent as one more black person is murdered unjustly, and the nation erupts with both anger and deep sorrow. We are called to recognize once again systemic racism, especially in law enforcement, by evoking the names of murdered George Floyd in Minneapolis, Minn.; Ahmaud Arbery in Glenn County, Ga; Breionna Taylor in Louisville, Ky.; Eric Garner in New York City; and Michael Brown in Ferguson, Mo. There are also equally poignant stories that did not spark mass protest, like Botham Jean, a black man sitting in his own apartment eating ice cream, shot and killed by a police officer mistaking that apartment for her own; Philando Castile, killed by police during a traffic stop in the car with his girlfriend and her daughter; Atatiana Jefferson, shot and killed in her own home by a police officer as she played video games with her 9 year-old nephew. We also know of two near-incidents just this week involving calls to 911, falsely claiming threats from a black male. In Central Park, a black male simply asked a white woman to leash her dog, which is required in the park. A white man also threatened to call the police on a black man he presumed to be trespassing in a Minneapolis gym in which all tenants of the property have access to the fitness center. While these later two cases did not end in tragedy, they demonstrate how African Americans and other people of color are commonly threatened by the authorities, held in suspicion by their neighbors, and subject to biased police action. 
We cannot remain silent. God calls all of us to speak out. As Christians, Jesus tells us to love our neighbor as ourselves. God created and loves people of every color. And yet we create economic, political, and social barriers that oppress African Americans in every sector from housing and education to healthcare and criminal justice. The COVID-19 pandemic magnifies these disparities. We know that black and brown people have been disproportionately affected by the pandemic. This moment calls us all together to speak up, stand up and show up. "And now, Lord, look at their threats, and grant to your servants to speak your word with all boldness" (Acts 4:29). This is our time to show our solidarity with all who live at the margins of our country because of their identities. We are called now to build a strong anti-racist commitment in our church so that we can show that Black Lives Matter in the kingdom of God. It is time to see ourselves as God sees us.  Jesus is risen and alive in each one of us. May we use that strength to be agents of change.   
The United Church of Christ Board
Yvette Wynn & Rev. Dr. Cameron Barr, Chair & Vice Chair, UCCB 
Rev. Penny Lowes & Mr. Robert Sandman, Moderator & Assistant Moderator, General Synod
---
Related News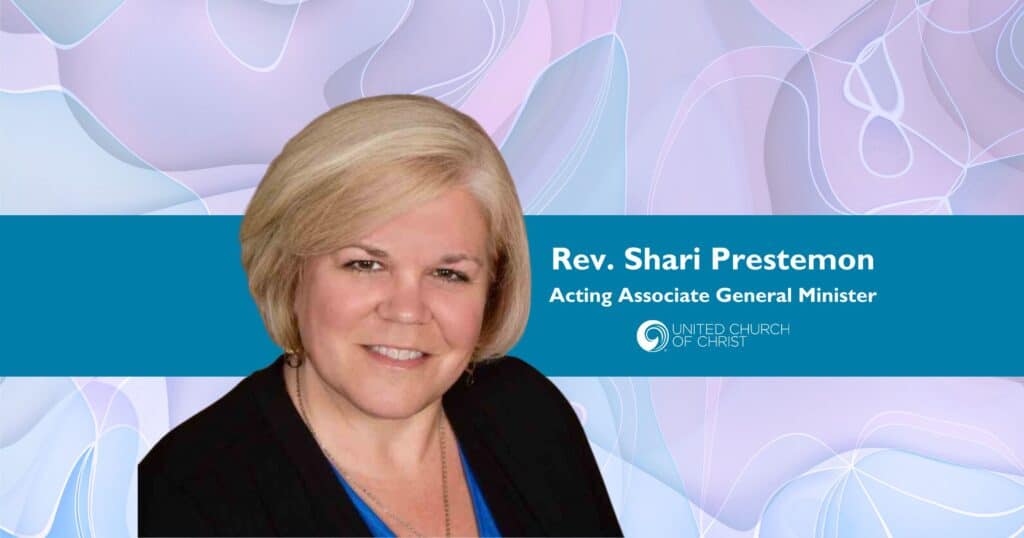 A new United Church of Christ national leader has been called. The UCC Board voted in a...
Read More