Commentary: The interdependence of spiritual discipline and prophetic witness
Each year, as Ash Wednesday approaches, the many years I spent in close contact with Henri Nouwen exert a pull, reminding me of how attuned Henri was to the liturgical seasons. Not only that, but two of Henri's books — Show Me the Way: Readings for Each Day of Lent and Walk with Jesus: Stations of the Cross — have guided me and the congregations I served through Lent for decades. If you have not read them — or if you have not used them as a guide for either Lent or Holy Week — I would suggest that now is a good time.
Page after page testifies to Henri's struggle and faith, his confidence and insecurity, his obedience and his temptations. These meditations invite us not only to struggle with Henri, but to accompany Jesus in his formative struggles as he marches toward Jerusalem and Golgotha.
This particular year I have been thinking about Henri more and more. He died 20 years ago, and on June 9-11 there will be an international conference in Toronto to celebrate Henri's life and witness. In my 10 years serving as Conference minister, nothing I am aware of matches Henri as someone who has shaped and influenced the spiritual sensibilities of our pastors. If you're interested in attending, I would love to see you there. I will be leading a session on climate activism entitled "Be Not Afraid–from Henri's Courage to God's Call to Preserve the Planet."
As much as Lent is a time for us to deepen our prayer life and challenge ourselves to discover and commit to a more disciplined discipleship, it is also a time of engagement with powers and principalities. Henri understood the interdependence of spiritual discipline and prophetic witness. As we begin to draw close to Jesus and make obedience to God's guidance our compass, we can't help but speak out in the face of injustice and resist all who would privilege profit over compassionate and generous sharing. Most of Henri's millions of fans were drawn to his spiritual testimony. But here and there in the books he published, and much more so in what has been published since he died, something more is evident. Like Jesus, like Gandhi, like Thomas Merton, Henri's life and witness testified to the interdependence of spiritual discipline and prophetic witness. May all who benefit from Henri's insights hear God calling out of them just this kind of witness.
The Rev. Jim Antal is president and conference minister of the Massachusetts Conference, United Church of Christ.
---
Related News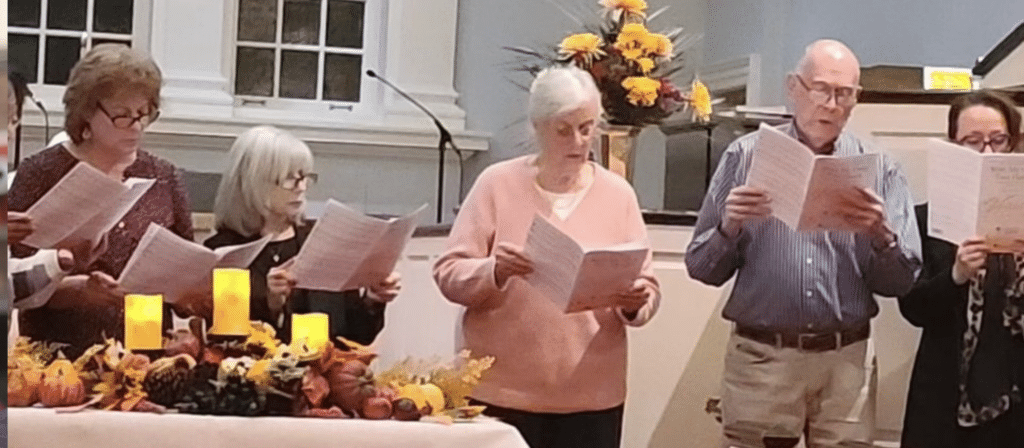 Many United Church of Christ congregations across the country participated in interfaith...
Read More